Survivor 41 Awards: Part Two
Survivor 41 Awards: Part Two
Tonight we will find out who the Ultimate Survivor is. You won't have to wait until tonight though to discover who is the winners and losers of our Survivor 41 Awards. We got them for you below. Tune in for the Survivor 41 finale tonight on Global TV.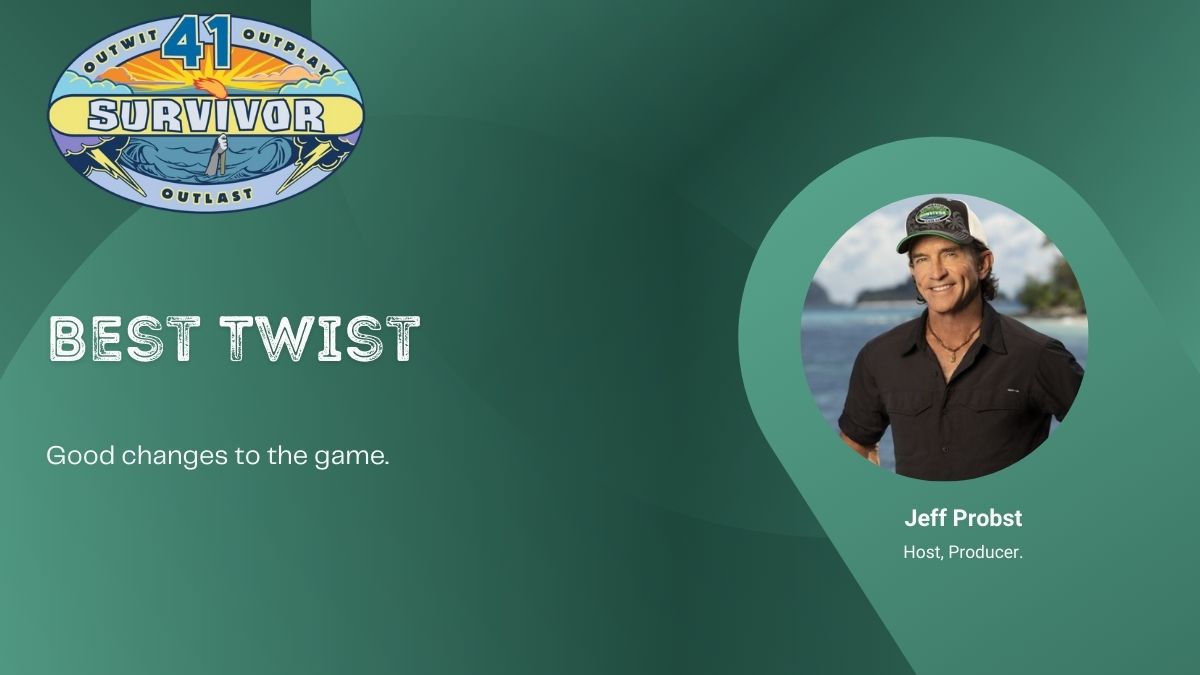 It would have to be a tie between "Shot in the Dark" and taking away a tribe's flint if they lost a challenge. Shot was a fair addition as it was a power that came with a cost forcing a player to give up their vote for a shot at immunity. Forcing a tribe to hand over their all-important flint as a penalty for losing may sound cruel but the way the castaways have been generally pampered during the modern game, I feel that it is a turn in the right direction of the game having an edge again. An edge that has been missing for some time.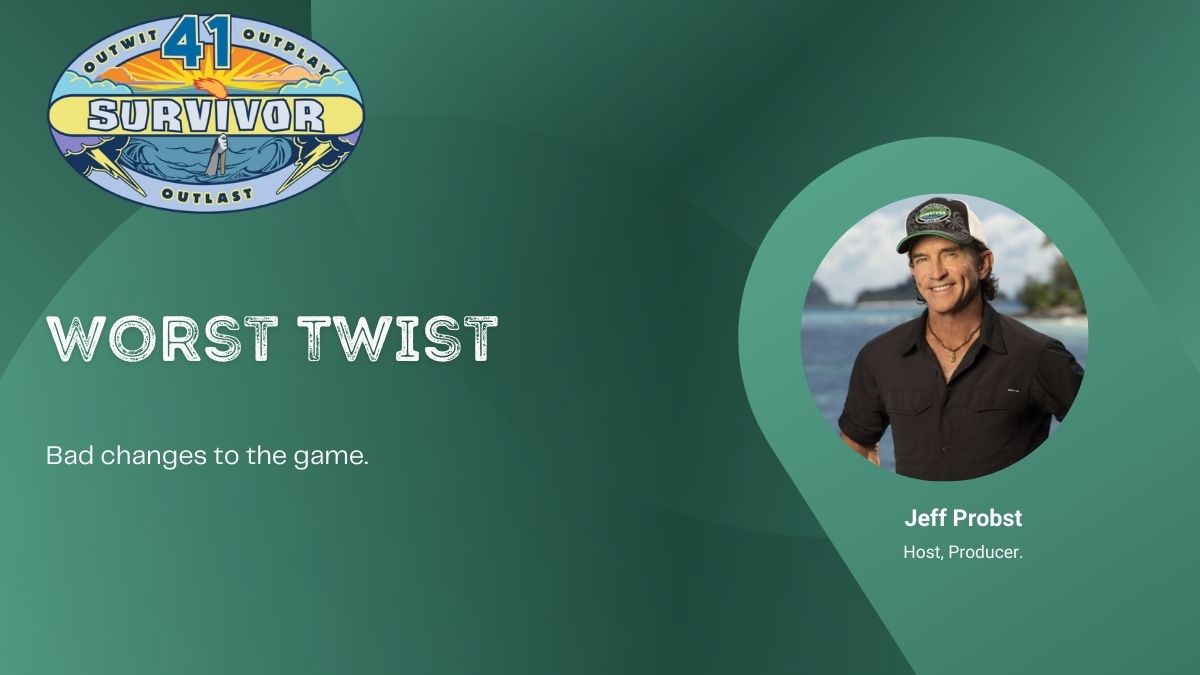 This season had far too many advantages in play to the point that strategy and social gaming took a backseat to them. There have been calls for the game to return to its roots. A game in which players don't have special advantages falling out of the sky to save their hides but instead they have to rely on their own set of social, challenge and strategic skills. I would welcome that. I wasn't a fan of the "Beware Advantage" either. The way it was activated was just silly and because it was so public, the other players knew something was up.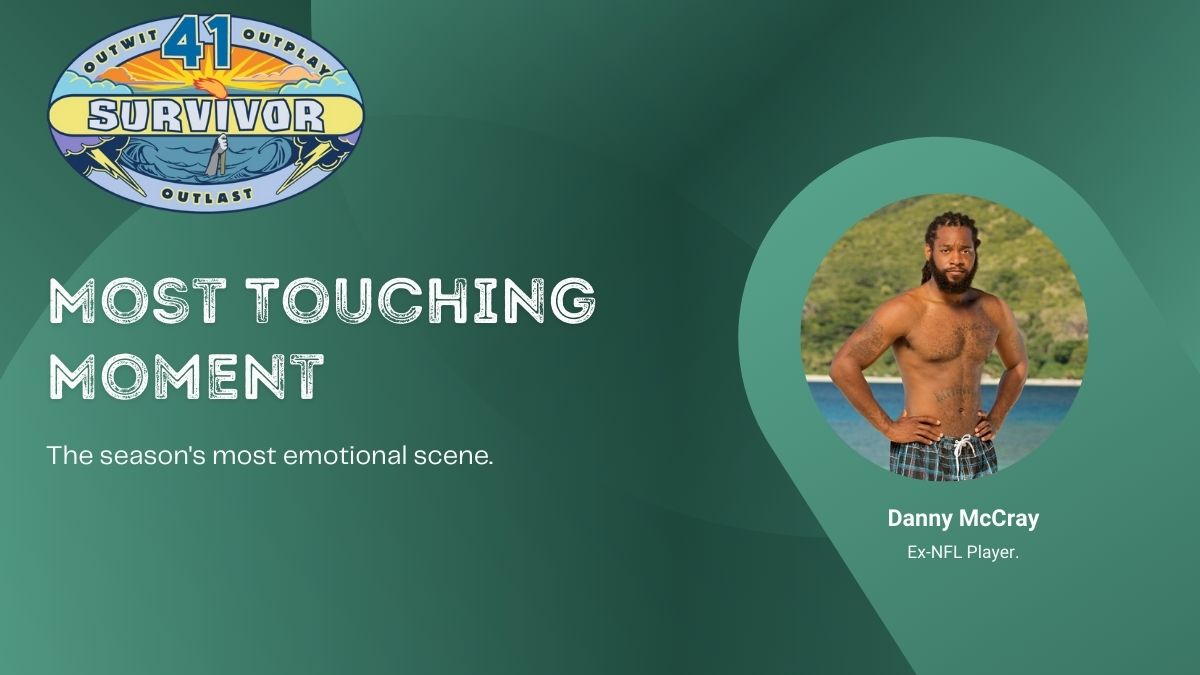 Danny's story about his father was not only heart-wrenching but also inspirational. It takes real courage for someone to admit they have made a mistake, a mistake that had larger, broader implications. Danny's revelation, him coming to terms with the the sometimes horrible nature of life led to him forgiving his father, possibly his "higher power" and more importantly himself. It was an uplifting and deeply moving and timely message about forgiveness. It is these human moments that make Survivor the fantastic series that it is.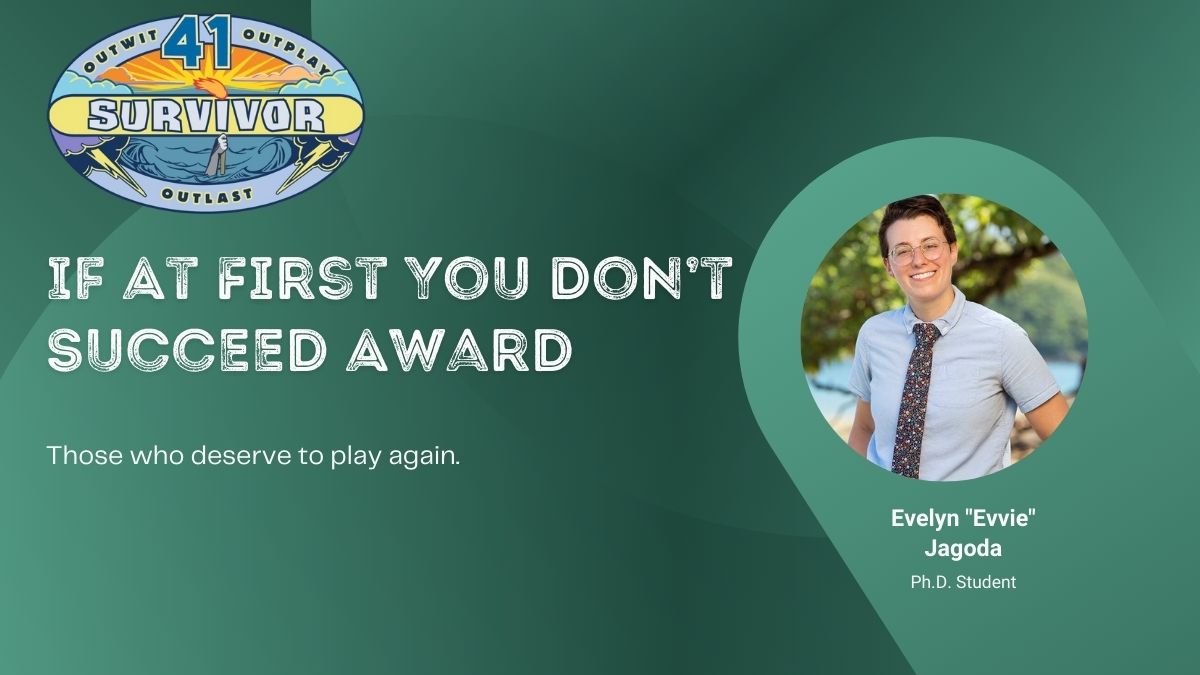 This season has a number of players I would love to see battle it out once again. Shan, Evvie and Ricard for their strategic gameplay. Xander and Tiffany for their personalities and determination. Deshawn for both his gameplay and his personality.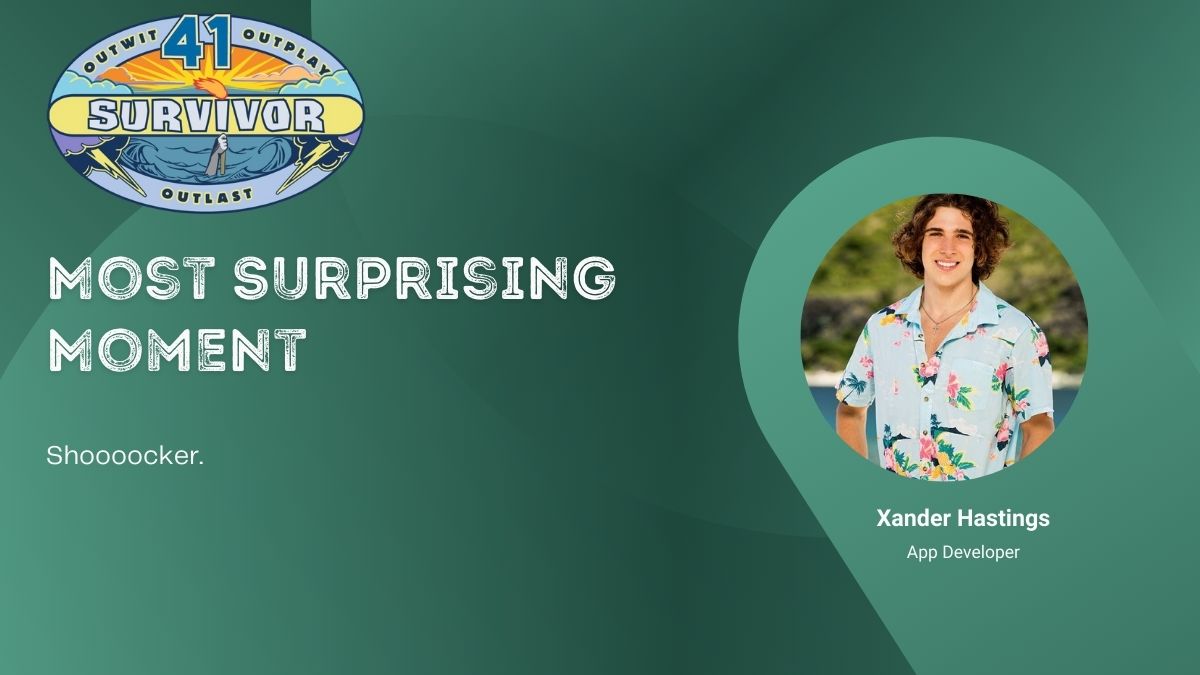 Ricard betraying Shan was a doozy but…we knew one would turn on the other sooner or later. It seemed destined to happen. Xander completely fooling Liana at tribal council was a shocker to be sure.
Shan was the focal point of so much rumbling simply because she was that powerhouse player. She and Deshawn butted heads a number of times and she and Ricard argued like enemies instead of allies so often.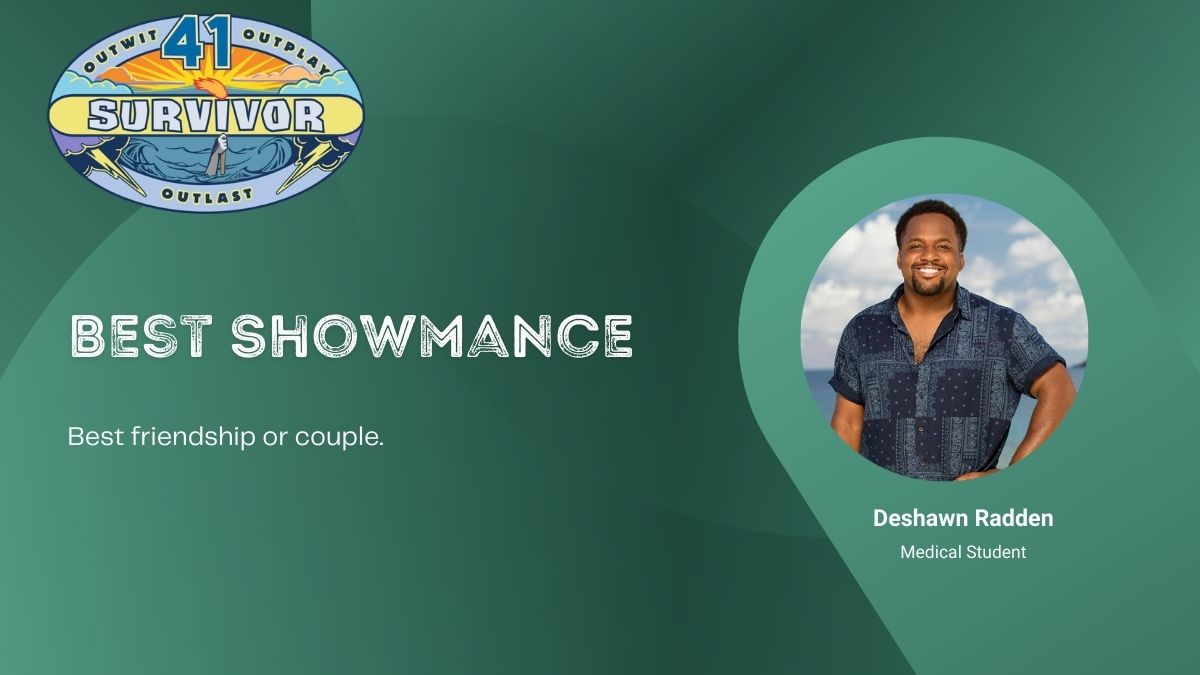 While there were no romances this season there was a strong bromance. Danny and Deshawn were more like brothers than Survivor allies. They not only shared so much with one another as their friendship grew but they took on the game and the other players as a united front.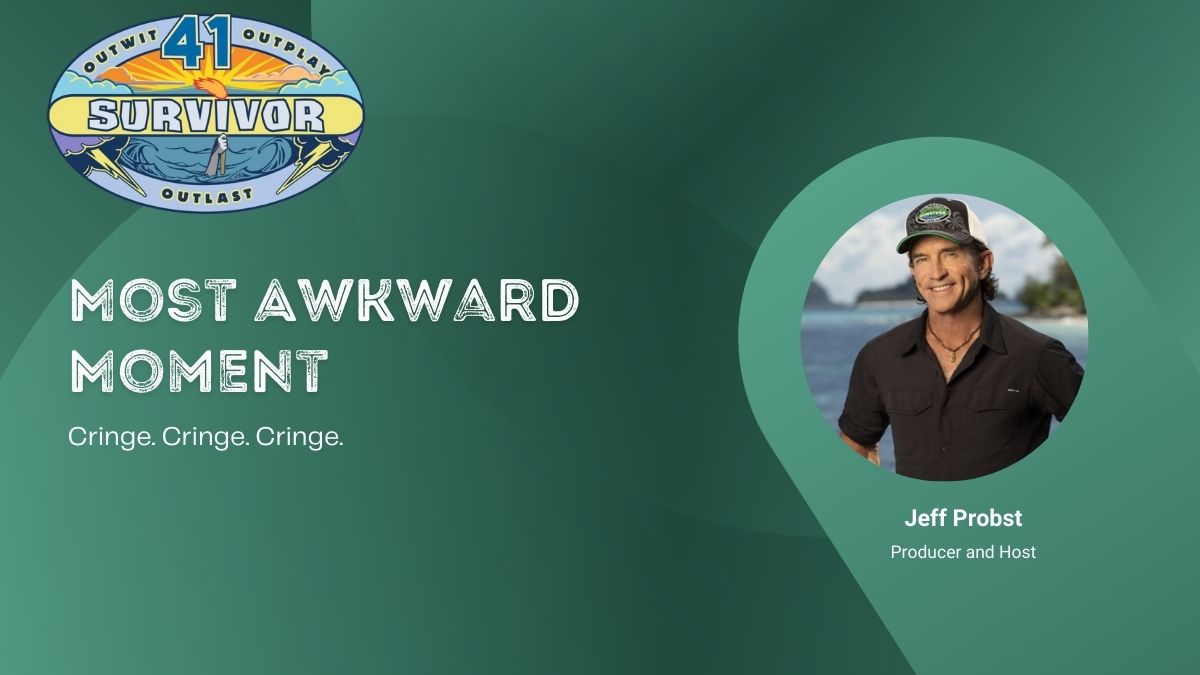 Usually each season this category is awarded to a castaway or castaways. This season, host-producer Jeff Probst takes him this honour over the entire "guys" discussion at the very beginning of the season. Not only did Probst ignore the fact that "guys" can be and is often used as a asexual term to address a mixed group of people just as "dude" has evolved to mean a man or a woman, but after erasing the term from the production vocabulary, proceeded to use it in the very next and subsequent episodes in the exact, same asexual way confusing a lot of viewers.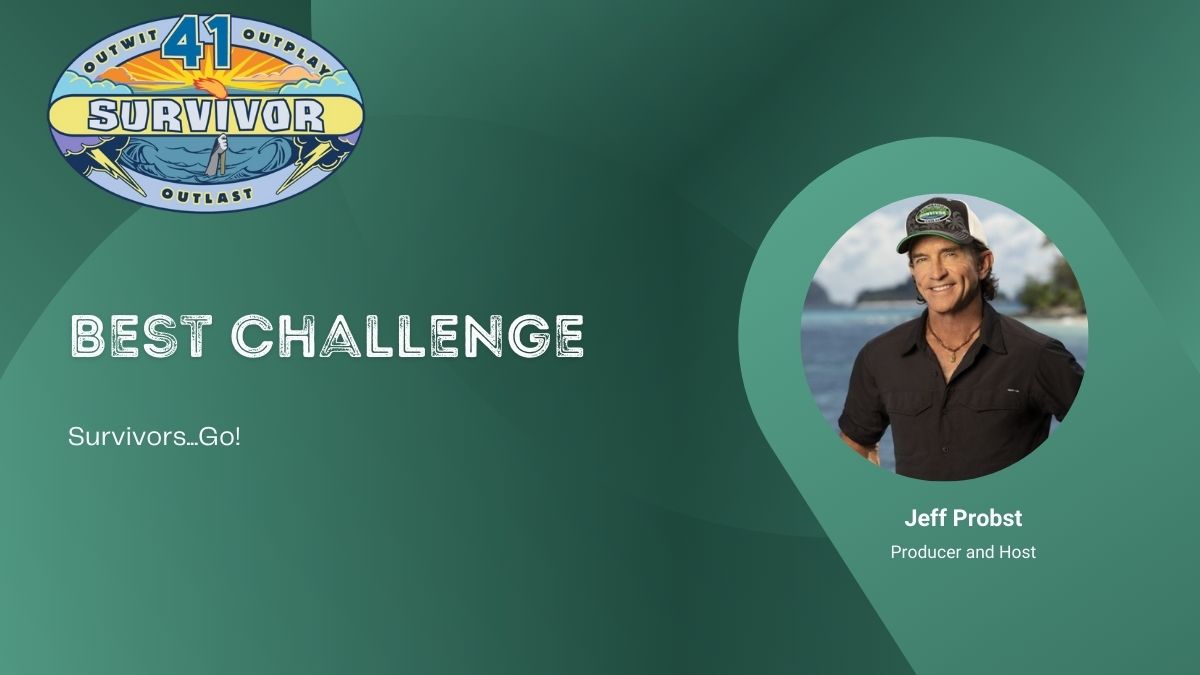 My personal fave was the immunity/reward challenge from episode six "Ready to Play Like a Lion" in which the players had to move that massive boulder across that obstacle course. It was so Running Man, American Gladiators, Hunger Games.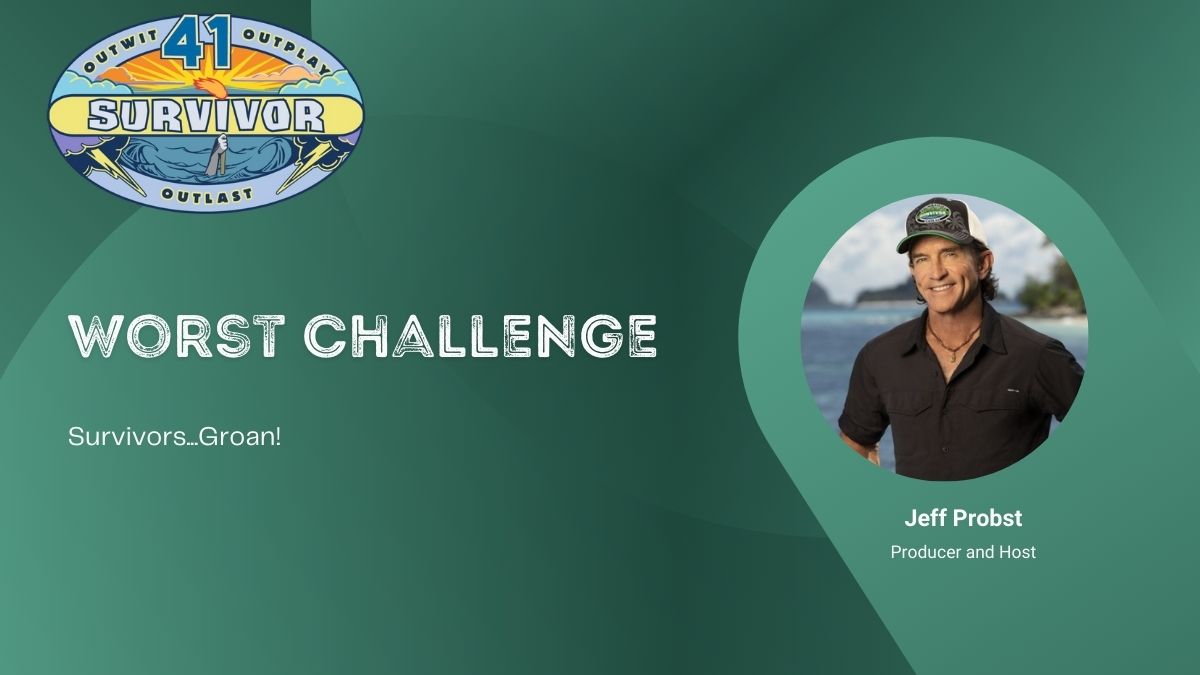 I wasn't a fan of the challenge from "My Million Dollar Mistake", episode three. That sandbags, sand pit, land those sandbags challenge. We have seen it done so many times before.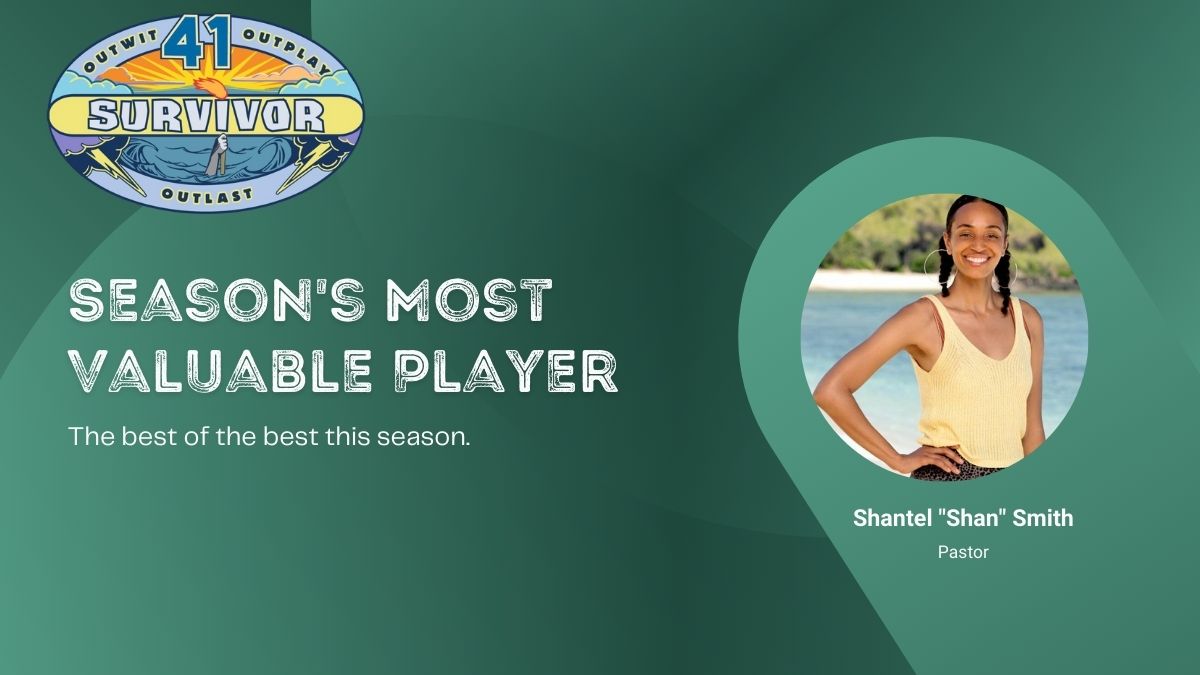 No other player had as much of an impact on the game as Shan did. Sure, she may have not won the game but her gameplay was above, beyond all of the other players this season. It has been quite a long time since we have seen a player of her caliber.