Survivor's Patrick Bolton Confirms Secret Pre-Game Alliance
Survivor's Patrick Bolton Confirms Secret Pre-Game Alliance
By: John Powell – GlobalTV.com
As Patrick Bolton left Tribal Council on last night's episode of Survivor: Heroes vs. Healers vs. Hustlers his eyes were firing machetes, never mind daggers. In one of the most heated exits Survivor has ever seen, Patrick stormed off but not before having his say.
Now that he has had time to decompress, is Patrick feeling any differently about his exit? Not a whole lot is the answer.
"I still feel slightly betrayed by Ali [Elliott] and Ryan [Ulrich]. Ali, I knew from college. We lived in the same neighbourhood, not only in the same neighbourhood but four or five houses away from each other. We knew each other going into the game and we kept that a secret. We didn't talk about it much as we thought it would be an advantage for us. It should have been way more than an advantage than it turned out to be," he said about Ali.
Patrick also places a lot of the blame on Ryan and Devon Pinto's shoulders as well.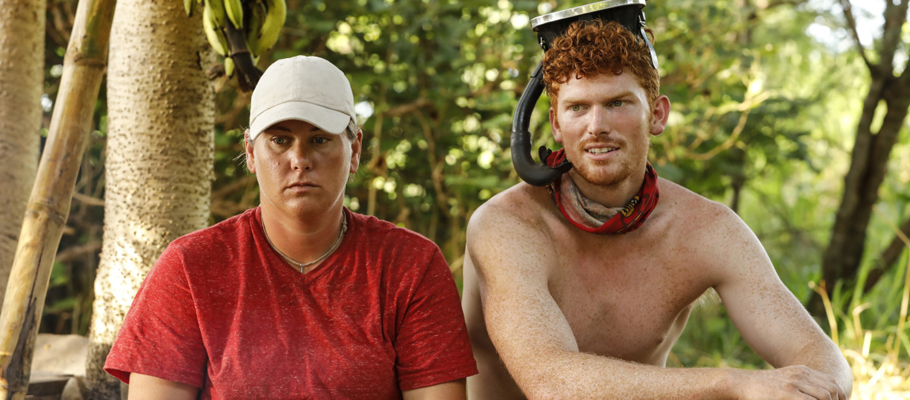 "Just through Lauren [Rimmer] getting in Ryan's head and Devon saying a few words about going into the merger, who would be better me or Lauren, pretty much led to my elimination," he said as he spoke more about why the tribe voted him off.
John Powell: Why do you think the tribe decided to keep Lauren over you, especially since she admitted that she didn't have strong bonds with the others?
Patrick Bolton: "Your guess is as good as mine. I do understand that I could possibly be a threat going forward. I did hear the others say they were voting for team chemistry. I was left there thinking…Am I really bothering everyone so much and do they think that I have an Idol? I read into their comments at camp a few different ways but it seems I didn't read far enough into what they were thinking and feeling."
RELATED: Play the Survivor Fantasy Tribe Pool | Survivor: Heroes v. Healers v. Hustlers
John Powell: Of all the statements made on last night's episode, the one I found the oddest, was when Lauren said she did not trust redheads, she has never trusted redheads. What do you make of all that?
Patrick Bolton: "It is so crazy! A statement like that? I cannot even explain it. It sounded very immature on her part at the time. I understand she probably felt threatened as I wanted to take her out. Boom! I would have but she got me instead."
John Powell: At Tribal Council, you had that reflective moment in which you admitted you were learning lessons about yourself from your experience on the island. Are there any lessons you have taken with you?


Patrick Bolton
: "I definitely learned that I need to really pay more attention to people's feelings. On the island, I didn't read anything into how people were reacting to me. I thought I was the best of friends with Ryan. Even now, I am good friends with everyone who was on tribe. I have no hate towards them at all. I wish they all the best of luck outside of the game, although I didn't want them to do very well in the game after I was voted out. (Laughs) Seriously though, I learned to pay better attention to the emotions and feelings of other people and to make sure they are taken care of and are okay. If I had listened to Ali and paid attention to her need for me to be less loud, maybe that would have helped my standing in her eyes and I could have worked with her better and Ryan would have gone home instead."
John Powell: Speaking of Ali, she gave you some advice but you felt that if you followed it you would have hurt your social game and you wouldn't have been true to yourself. Do you still agree with that assessment today?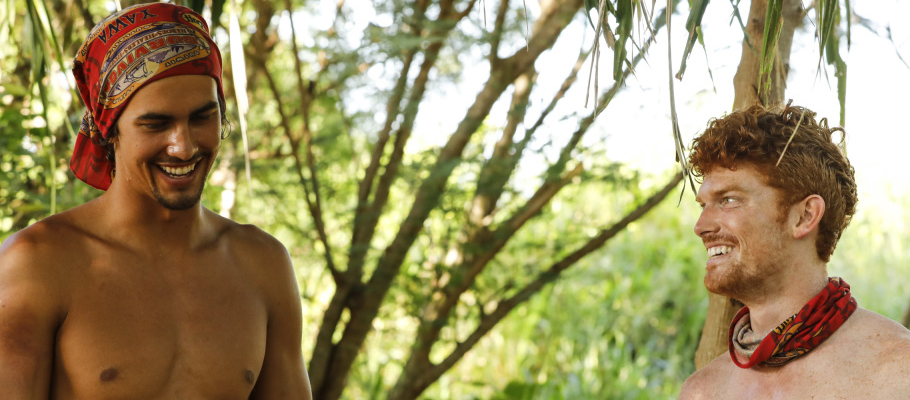 Patrick Bolton: "You know, I didn't want to change who I was to make it further but honestly, I should have. It maybe would have been smarter to have made it further in the game and then shown people who I really was."
John Powell: Now that you have been able to watch your time on the show, is there anything you wish the producers would have shown but didn't?
Patrick Bolton: "There was one time where I was snorkelling in the water. I had the spear and had the flippers on. There was a shark in the water and I almost hit it! I missed it! I was three feet away and was pretty fearless. That would have been great to see me snorkelling on national television."
RELATED: Survivor Scoop – Week 3: Winners, Losers, Top Moments | Season 35: Heroes vs. Healers vs. Hustlers
Watch Survivor: Heroes v. Healers v. Hustlers Wednesdays at 8 et/pt on Global.
CATCH UP NOW: Survivor Season 35, Episode 3: "My Kisses Are Very Private" | Heroes vs. Healers vs. Hustlers