Production Starts on Season 4 of Global's Hit Series Private Eyes  
Production Starts on Season 4 of Global's Hit Series Private Eyes  
Global announced today the start of production for Season 4 of Canada's beloved PI series, Private Eyes. From Canadian broadcaster and production partner Corus Entertainment, with Entertainment One (eOne), the smash-hit detective series returns to the exciting, sexy, and unpredictable world of The Everett and Shade agency. Featuring 12 new episodes, Shade (Jason Priestley) and Everett (Cindy Sampson) have their hands full of new twisty, thrilling, and dangerous cases to solve.
"We're so pleased to begin Season 4 of Global's standout hit," said Lisa Godfrey, Vice President of Original Content, Corus Entertainment. "After three incredibly successful seasons, Private Eyes continues to resonate with audiences, and we are proud to support such a successful Canadian original scripted series."
"We are ecstatic to continue our great partnership with Global on this popular series," said Jocelyn Hamilton, eOne's President, Canada, Television. "Private Eyes has found a large and faithful audience around the globe, with Season 3 the current top-rated scripted series in Canada. We can't wait to start filming and to share Season 4 with the fans."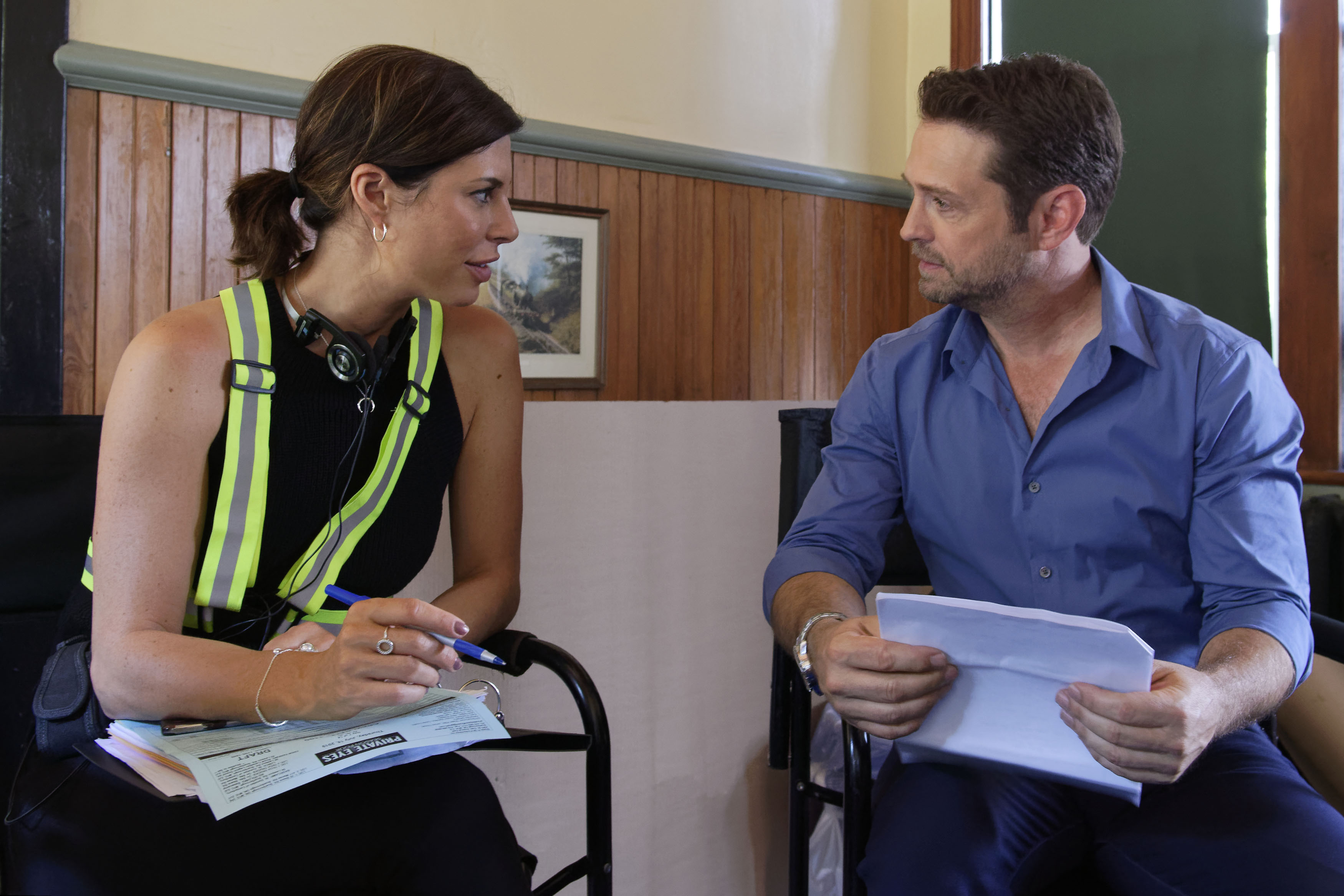 Along with starring in the series, Cindy Sampson takes on the role of director for one episode this season. With Toronto remaining a focal point of the series, Season 4 will showcase a range of different worlds from a Gatsby garden party, to a high-profile celebrity golf tournament, and the glitz and glamour of a film festival, to a bizarre alien cult. Shade and Everett will be personally and professionally challenged as they think about the paths not taken, and what kind of life they want to lead.
Returning cast for Season 4 include Jules Shade (Jordyn Negri), Don Shade (Barry Flatman), Zoe Chow (Samantha Wan), Officer Danica Powers (Ruth Goodwin), Nora Everett (Mimi Kuzyk),and Inspector Mathilda Carson (Linda Kash).
Season 4 also welcomes new faces to the cast including Canadian singer and ET Canada Correspondent Keshia Chanté who will play Mia, Angie's friend, and Supinder Wraich (The Beaverton) as Kate, Officer Danica Powers' girlfriend. A new crop of guest stars will also make an appearance including acclaimed Canadian actors Erica Durance (Saving Hope), Aaron Ashmore (Killjoys), Katie Boland (Reign), HGTV Canada's Scott McGillivray, and more.
With production underway on the new season, viewers can catch Season 3 of Private Eyes Wednesday nights at 8 p.m. ET/PT on Global until the finale on Wednesday, August 7.
Fans can also stream Private Eyes live on GlobalTV.com and Global TV App by signing in with their TV service provider credentials or watch the next day on GlobalTV.com and the Global TV App (now available on iOS, Apple TV, Android, Google Chromecast, Amazon Fire, and Roku). Plus, viewers can catch up on Seasons 1 and 2 of the hit detective series also available on Global's digital platforms.
Take a look into a typical day on set with Cindy and Jason: