New Movies Coming To The Global TV App This Week | July 21-27
New Movies Coming To The Global TV App This Week | July 21-27
SHOWCASE MOVIES
Annihilation (2018) – Streaming Sunday, July 26
Lena, a biologist and former soldier, joins a mission to uncover what happened to her husband inside Area X — a sinister and mysterious phenomenon that is expanding across the American coastline. Once inside, the expedition discovers a world of mutated landscapes and creatures, as dangerous as it is beautiful, that threatens both their lives and their sanity.
W NETWORK MOVIES
Failure to Launch – Streaming Tuesday, July 21
Paula is hired by Tripp's parents to get him to move out of their house. However, Paula soon realises that Tripp is different from the rest of her clients.
My One and Only – Streaming Wednesday, July 22
A single mother goes to unusual lengths to find a man who will support her and her sons. For this, they embark upon a road trip from New York to Pittsburgh to St. Louis, finally landing in Hollywood.
Like Cats & Dogs – Streaming Thursday, July 23
Spencer and Lola couldn't be more different. He's a cat person, and she loves dogs. When a reservation mix-up lands them — and their pets — in the same vacation house, they have to find a way to get along without killing each other.
Love by Chance – Streaming Friday, July 24
Claire, the owner of a new restaurant, is too busy to focus on relationships. Her mother decides to fix this by finding Claire the perfect man — without telling Claire.
Royally Ever After – Streaming Saturday, July 25
A teacher learns that her boyfriend is actually the prince of a small country called St. Ives.
The Beach House – Streaming Saturday, July 25
Caretta thought she'd left her Southern roots and troubled family far behind until her mother lures her home. As she repairs the family beach house and renews old acquaintances, the rhythms of the island open her heart in wonderful ways.
Love is a Piece of Cake – Streaming Sunday, July 26
Jessie Dale loves her bakery more than anything in the world. When developers threaten to force her out, she has to save it – and juggle a romance.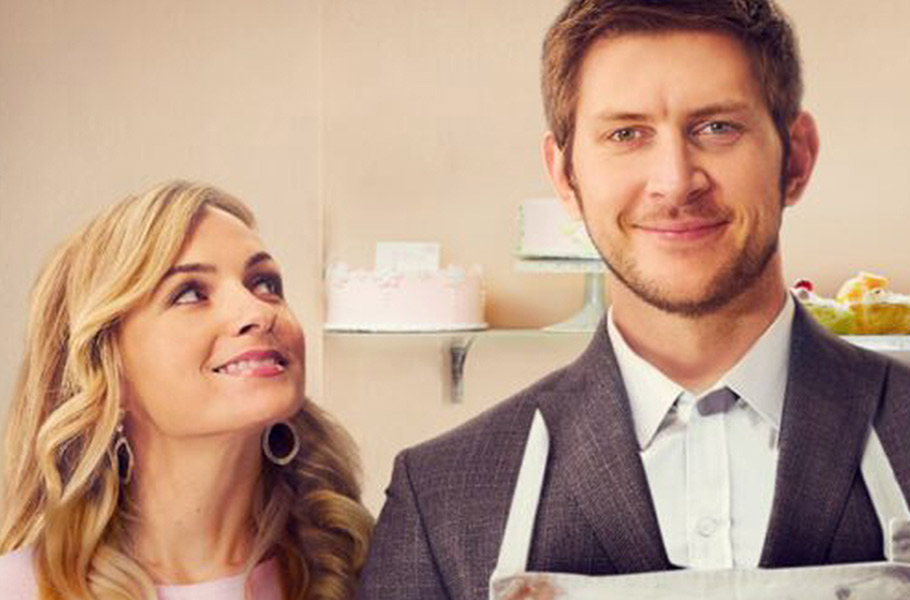 Fashionably Yours – Streaming Sunday, July 26
After three years of organizing fashion collections at a top magazine, Lauren is passed up for a promotion and decides it is finally time to throw in the towel and move home.
Midnight Masquerade – Streaming Sunday, July 26
Elyse, a rich heiress, meets Rob, a bullied lawyer, and the two fall in love during a costume ball. When he learns his firm's owner plans to steal Elyse's fortune, Rob has to find the courage to stand up to his intimidating boss.
A Ring By Spring – Streaming Sunday, July 26
A woman (Rachel Boston) ponders her future when a fortuneteller (Stefanie Powers) predicts a lifetime of loneliness if she does not wed soon.
Lead With Your Heart – Streaming Sunday, July 26
When their parents announce that they might be splitting up, two teens set out to make them realise how much they need each other.
Romance Retreat – Streaming Sunday, July 26
After a breakup, an ambitious journalist on vacation runs into a tech guru at the center of a breaking scandal. As she starts to fall for him, she has to choose between her heart and her career.
Love On The Sidelines – Streaming Monday, July 27
Laurel lands a job as an injured quarterback's personal assistant. He's never had a female assistant before and she knows nothing about football.