New Big Brother 23 USA houseguests revealed
New Big Brother 23 USA houseguests revealed
By John Powell – GlobalTV.com
A farmer, a kindergarten teacher, a forensic scientist and a lawyer are part of the group of 16 houseguests who will do battle for the $500,000 prize on Big Brother 23 USA.
The 16 new houseguests are: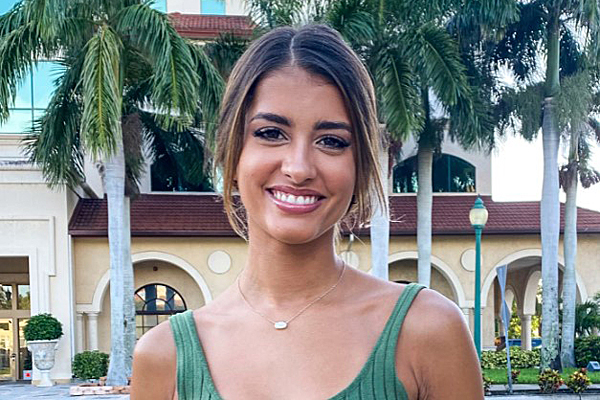 News
Alyssa Lopez
Age: 24
Hometown: Sarasota, Fla.
Current City: Sarasota, Fla.
Occupation: Swimwear Designer
Bio Highlights
My favorite Houseguest duo is 100 percent Jessica and Cody from Season 19. Jessica is my all-time favorite player on Big Brother because she played her own game, not Paul's game like the rest of the house.
I have religiously watched Big Brother since I was 11 years old and I have applied four times. I have a photo of the Big Brother logo on my vision board.
My strategy for winning the game is to win the very first HOH. I think the first HOH is the most important one. I would then be able to align myself with powerful physical and mental players, but I'd also try to make a final two alliance with someone outside of that. That way I can see the game from all angles. I think my social game is what will help me the most. I am very outgoing, understanding, and comforting. Houseguests will want to talk to me about their thoughts on other Houseguests and I will use that to my advantage by having a lot of people trust me. I won't speak my mind too much on weeks that I am not HOH but put ideas in their head to get rid of certain people I think would hurt my game. Just like Tyler played on Season 20.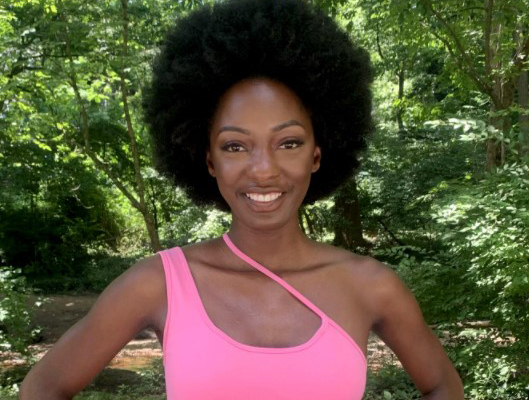 News
Azah Awasum
Age: 30
Hometown: Baltimore, Md.
Current City: Baltimore, Md.
Occupation: Director of Sales Operations
Bio Highlights
I can't stand showmances! I love duos. My favorite Big Brother player (Jun) was part of a duo. Alison and Jun from BB4 dominated the house with loyalty only to each other! I hope to get a powerful partner in the house and sit with them in the final two.
Spot the power players early and annihilate or divide them one by one! Play for MYSELF, not the house. I'm hoping my amiable appearance will cause the guests to let their guards down with me. I want every Houseguest to feel like they have me in their pocket. Finally, I make really good decisions as long as there is no romance involved. NO SHOWMANCES!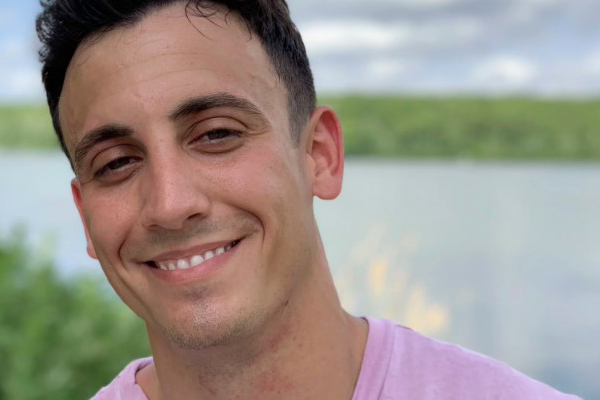 News
Brent Champagne
Age: 28
Hometown: Cranston, R.I.
Current City: Cranston, R.I.
Occupation: Flight Attendant
Bio Highlights
Although I feel my athletic ability/background will bring me far in the game, my primary strategy for winning Big Brother is heavily dependent on my social abilities. I've been told countless times by many, both peers and strangers, that my charm is POWERFUL. I plan on using this skill in every social interaction in the house, male or female.
I am a former D1AA collegiate athlete. (Injury ended it before it really began.)
I am a former live lottery television host for Rhode Island Lottery.
He created his own fishing site.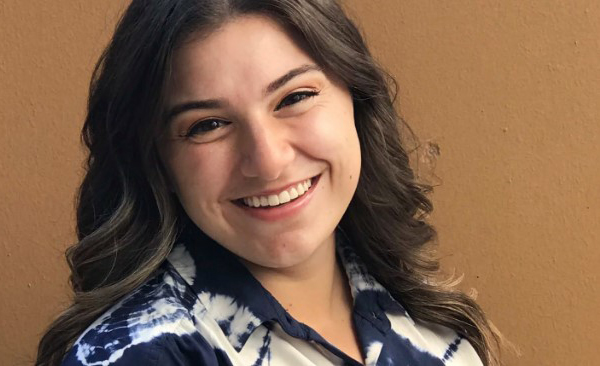 News
Britini D'Angelo
Age: 24
Hometown: Niagara Falls, N.Y.
Current City: Niagara Falls, N.Y.
Occupation: Kindergarten Teacher
Bio Highlights
Describes herself as a singer and a dancer.
Favourite duos: Derrick & Cody – BB16, Tyler & Angela AND Tyler & Kaycee – BB20, Da'Vonne & Bayleigh – BB22 and Paul & Victor – BB18.
My strategy for winning the game is, simply put, to never forget who I am as an individual, be AUTHENTIC in the house, win competitions in order to secure relationships/alliances in the house, and not be afraid to make the BIG MOVES! Big risk means even bigger reward!
For Big Brother, I will be taking in the four core values that my martial arts training has instilled in me, being Discipline, Integrity, Loyalty, and Respect. I truly think that my greatest weapon going into the house is never forgetting who I am as a person, and these four core principles. Get ready America. I'm coming in HOT.
In December 2020, I was promoted to the rank of 4th degree black belt in the Chuck Norris System. I am also a three-time world champion at the United Fighting Arts Federation World Championships Tournament.
News
Derek Frazier
Age: 29
Hometown: Philadelphia, Pa.
Current City: Philadelphia, Pa.
Occupation: Safety Officer
Bio Highlights
Try to get to know everyone on a personal level so they never put me on the block. I will get everyone to do my dirty work because I am good at being a leader.
I know how to box in a boxing ring.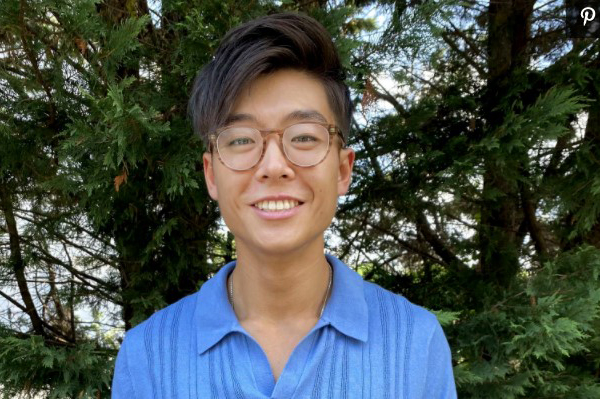 News
Derek Xiao
Age: 24
Hometown: Baltimore, Md.
Current City: New York, N.Y.
Occupation: Start-Up Founder
Bio Highlights
Favourite duo: Dr. Will and Mike Boogie. They looked like they were having a great time in the house, while also playing the game extremely well.
Build relationships with everyone in the house and slowly turn friendships into alliances. And then layer in unassailable logical reasoning to influence peoples' decisions.
I started a company that ships meal kits by food influencers across the U.S.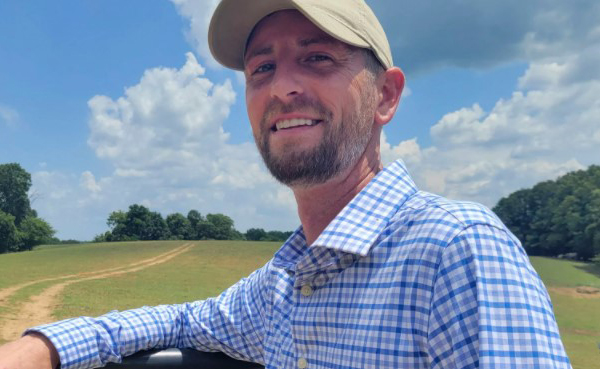 News
Brandon "Frenchie" French
Age: 34
Hometown: Camden, Tenn.
Current City: Clarksville, Tenn.
Occupation: Farmer
Bio Highlights
Most excited about: Living out my dream of being here. I learned life is way too short with the passing of my son so just being able to live out this dream. I'm here to WIN, not to get famous!
Strategy: Building relationships with everyone, not just your alliance. Being a farmer, no two days are the same. You never know what to expect. I always have to evolve and change gameplans on a daily basis and I have got really good at it. Set strategies are overrated and crumble, so my lifestyle fits perfect with the Big Brother house.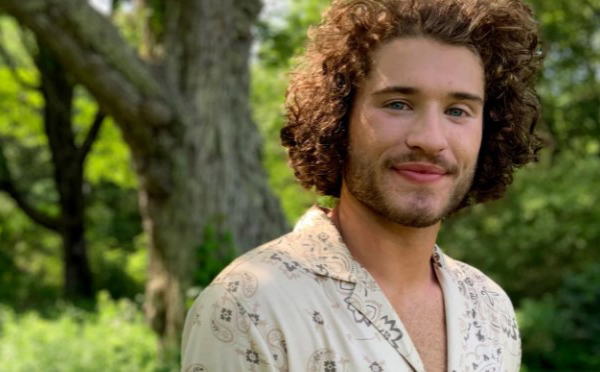 News
Christian Birkenberger
Age: 23
Current City: Harwinton, Conn.
Occupation: General Contractor Assistant
Bio Highlights
Strategy: Ultimately be myself because I am a joy!! But I would like to appear fun and clueless as to not raise any flags, align myself with more people, and slip up as a physical threat when I need to schmooze the house.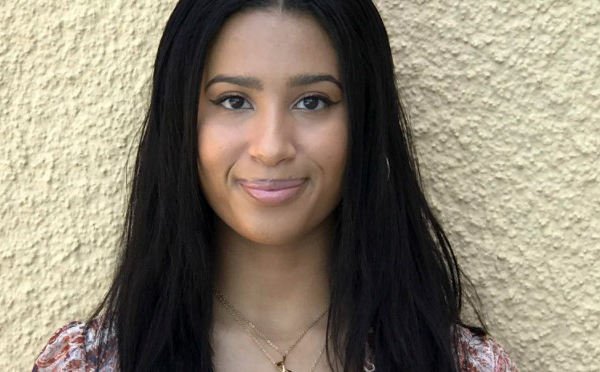 News
Hannah Chaddha
Age: 21
Hometown: Chicago, Ill.
Current City: Chicago, Ill.
Occupation: Graduate Student
Bio Highlights
I can't WAIT to play the game and eat, sleep, breathe Big Brother for the summer. I'm excited for the whole Big Brother experience, even being on slop, taking cold showers, and sleeping in the Have-Not room. It's been my dream to backstab and blindside the other Houseguests all the way to the end.
My strategy for winning the game starts with cultivating personal relationships with everyone in the house. I don't have to be everyone's best friend nor do I want to be, but I fully intend on learning about everyone's strengths and weaknesses. I won't have a problem exploiting their weaknesses for my benefit and aligning myself with those whose strengths can compensate for my own shortcomings. I don't want to play the game on a week-to-week basis, but instead, I want to ensure that with every move I make/competition I win, I use that as an opportunity to set myself up for two/three weeks of safety down the line. I'm not afraid to play hard, get messy, and bathe in people's blood, but doing it in such a tactful way that the other Houseguests don't realize what's happening. I plan on lying about my occupation and career aspirations because I don't want the other Houseguests to overestimate my intelligence right off the bat.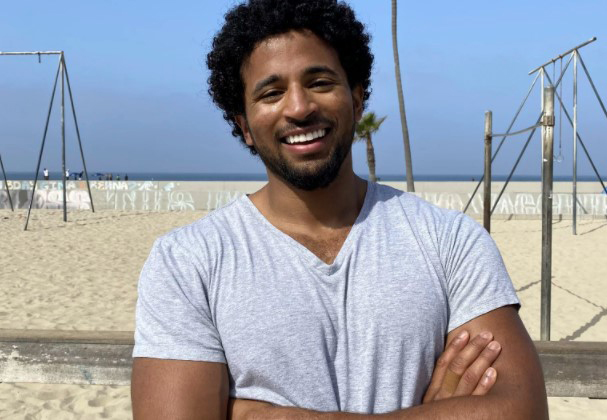 News
Kyland Young
Age: 29 (will turn 30 on July 13)
Hometown: San Bernardino County, Calif.
Current City: Venice Beach, Calif.
Occupation: Account Executive
Bio Highlights
Favourite housguests: I love the Hitmen! Derrick is one of my all-time favorite players, and I appreciated the loyalty and friendliness of Cody. Although I personally am not a big fan of Cody (Season 19), I did love his showmance with Jessica to the point I was excited to see him win his way back in to reunite with her, even if only for a short time. I also loved Tyler's double duos in Season 20: he had a showmance with Angela, (which I am happy to see still going strong), but he was most loyal to his final two deal with Kaycee. I'm a fan of well-rounded strong players and loyalty.
My strategy is to combine the subtle influence of Derrick, with Cody's charm, Dan's strategic thinking, and hold back on showing how good I am at competitions until I have to (hopefully not needed until the end, like Kaycee in Season 20). I know that sounds like such a vague idealistic plan, but I genuinely believe that I have each of those attributes/capabilities I am describing. I have been studying the game and preparing mentally and physically to an unreasonable amount. However, I believe I have the restraint and tact to not give away that I'm as good as I think I will be. I'm well aware this all sounds arrogant, but I feel like knowing this, and the self-awareness I employ in my life in general makes me feel this is all possible.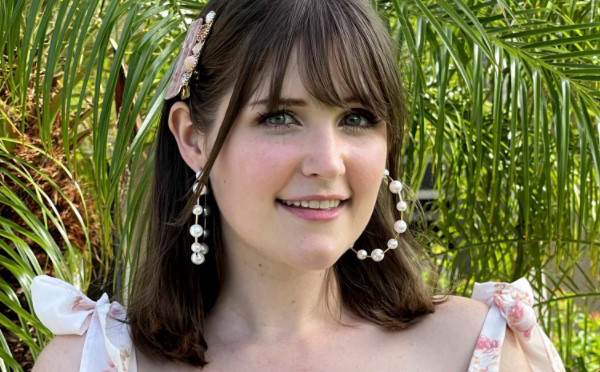 News
Sarah Steagall
Age: 27 (will turn 28 on 8/9/21)
Hometown: Boiling Springs, S.C.
Current City: Ft. Myers, Fla.
Occupation: Forensic Scientist
Bio Highlights
I plan to float! I want to make everyone around me feel at ease and convince them I'm a non-threatening, loyal person. Once they realize I'm only playing for myself, hopefully it'll be too late to stop me.
I have a crippling phobia of moths/butterflies. I despise them and would kill them off if I could, regardless of the effects on the ecosystem.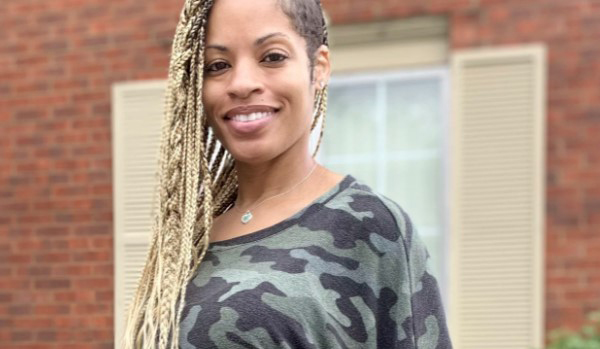 News
Tiffany Mitchell
Age: 40 (will turn 41 on 8/5/21)
Hometown: Detroit, Mich.
Current City: Detroit, Mich.
Occupation: Phlebotomist
News
Bio Highlights
My strategy for winning the game is to learn as much as I can about everyone else and keep my mouth shut.
I utilize my alter ego.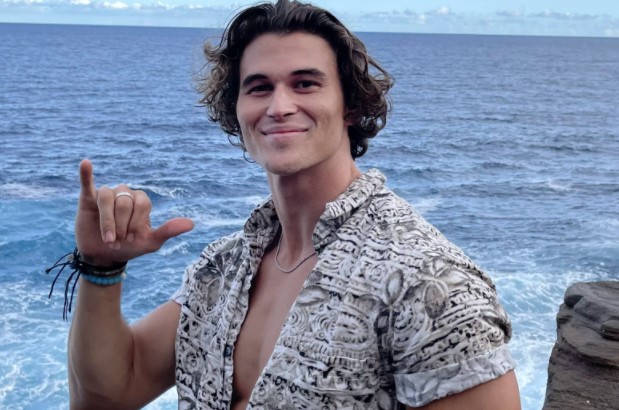 News
Travis Long
Age: 22
Hometown: Austin, Texas
Current City: Honolulu, Hawaii
Occupation: Tech Sales Consultant
News
Bio Highlights
Strategy: Forming close one-on-one relationships with people behind the scenes, limiting yet utilizing my charismatic personality to connect with people but also not going too over the top with my friendliness and openness so I can cruise a bit under the table in group settings.
I am a published author with books sold on Amazon.
I've started multiple businesses since high school and have been sued by massive titans of industry.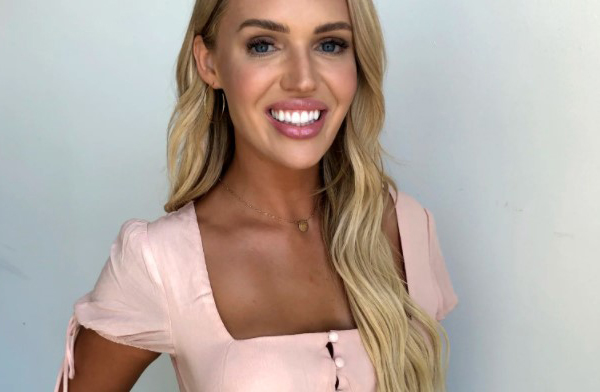 News
Whitney Williams
Age: 30
Hometown: Portland, Ore.
Current City: Portland, Ore.
Occupation; Make-Up Artist
News
Bio Highlights
Strategy: Each season and cast is so different that it makes it hard to go in with an exact game plan, you really need to get to know the other Houseguests to know what will work. I do know that I'm going to go into the house as a strong competitor, while hopefully not making too many ripples. I also want to uphold my values and create genuine friendships, but winning this game for myself and for my children is my top priority.
My company was nominated for the Best in Oregon Award only three years after I started.
I developed my own Tillamook ice cream flavor that you can actually buy in stores (keep an eye out for white chocolate raspberry).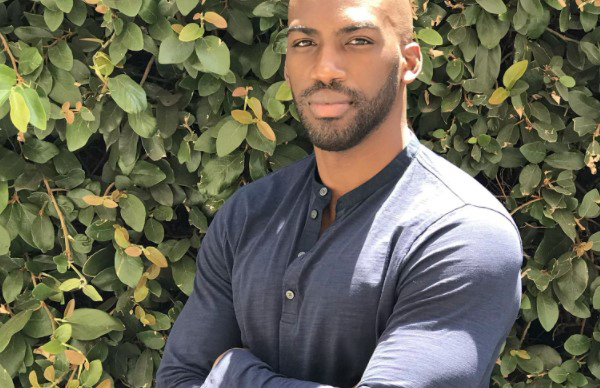 News
Xavier Prather
Age: 27
Hometown: Kalamazoo, Mich.
Current City: Milwaukee, Wis.
Occupation: Attorney
News
Bio Highlights
Strategy: From a competition standpoint, only win when I have to. Socially, make genuine connections and friendships with each of the Houseguests. Reiterate that we are playing a game and avoid bringing personal matters into game decisions. Adapt to the twists of the game as they come and enjoy playing Big Brother the way it was meant to be played!
I was born with a severe clubfoot and had to learn to walk in a cast.
He has been an attorney for 11 months.
The houseguests move into the BB Beach Club house during the live 90-minute premiere event Wednesday, July 7 (8:00-9:30 PM, live ET/delayed PT) on Global TV.
Big Brother USA will air three times a week beginning Sunday, July 11. It will air Sundays and Wednesdays (8:00-9:00 PM, ET/PT) and Thursdays (8:00-9:01 PM, live ET/delayed PT) on Global TV, featuring the live eviction show hosted by Julie Chen Moonves.