Live Feeds Spoilers: Houseguest laughs off uttering racial slur
Live Feeds Spoilers: Houseguest laughs off uttering racial slur
John Powell – GlobalTV.com
Many Big Brother feed watchers were stunned that a houseguest joked about saying what seemed to be a racial slur on the live feeds.
In speaking to Hisam, Cory and Jared, Luke Valentine, the illustrator from Florida, appeared to utter a racial slur in a casual manner.
"We were in the Cheese Room n—-r," began Luke before stopping himself. He smirked and laughed and then carried on.
"Anyways, we were in the f—–g Cheese Room, I am sorry," Luke continued stumbling over his words and laughing.
Hisam seemed shocked by statement as did Cory. Both left the room immediately.
Luke tried to cover up his actions by joking about it to Jared.
"It wasn't what you thought I said. I was going to call him a narwhal," laughed Luke.
"I don't give a f—k," replied Jared dismissing what happened and talking about house target Kirsten. "To see her going through that right now, being a black man, that s—t f—–g sucks. Maybe because I feel that people are trying to put her on the outside if things. It is just not cool, bro."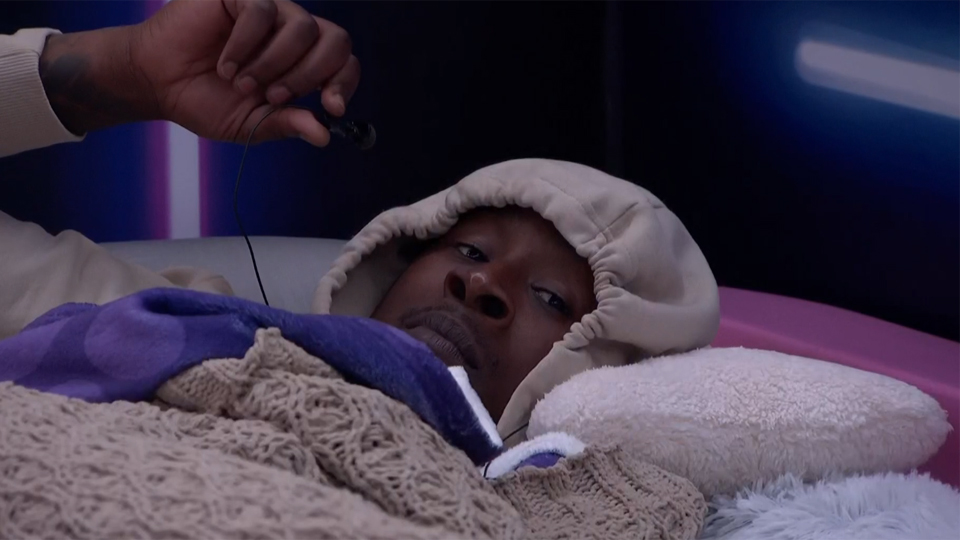 Jared went on to address Luke's awkwardness after what happened.
"If I ever started talking with a microphone to my mouth most of my friends would never talk to me again," he said explaining that being "miked up" 24/7 in the house is something everyone has to still get used to.
Referring to Hisam or Cory, Luke said that they got more mad about his statement than Jared did.
"It was just a little slip of the tongue," joked Luke.
"I don't give a f—k, bro," repeated Jared.
"I should have made you feel uncomfortable real quick. Yo, bro! What did you just say?" joked Jared.
"I should have been face down on the floor with you standing over me to make him feel better," replied Luke.
"I don't give a f—k," Jared said again.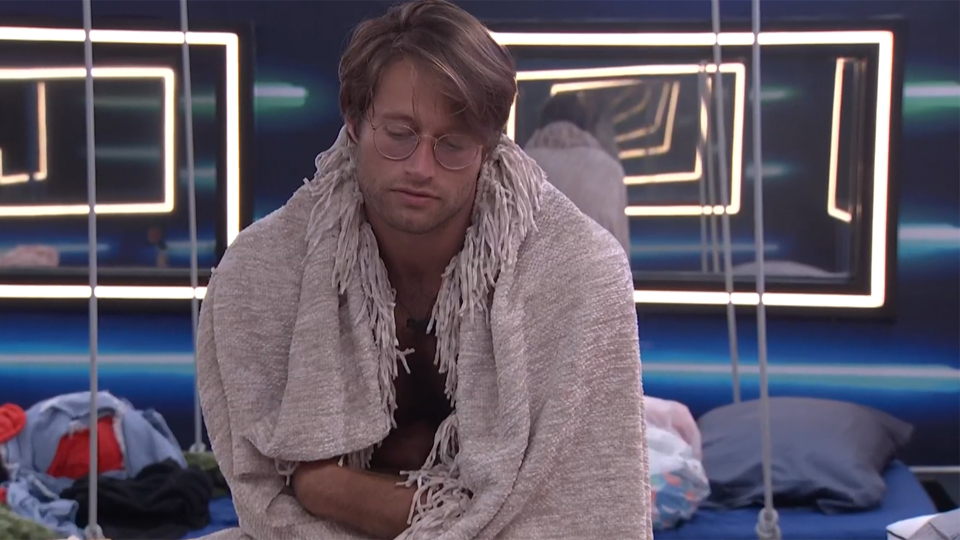 Jared explained that he once had a Caucasian girlfriend and he had to tell her not to be uncomfortable when he used that word casually.
"They probably thought I was going to respond in a certain way but I didn't," said Jared of Cory and Hisam.
"He is probably going down to tell all of them that they wouldn't believe what I just said," guessed Luke about Cory and Hisam.
"Well, I am in trouble now but I've been in worse trouble," admitted Luke.
At press time, it is not clear what if any action the Big Brother producers will be taking in addressing the incident.
Check back for all the latest Big Brother news and interviews.
Big Brother airs Sundays and Wednesdays (8:00-9:00 PM, ET/PT) and Thursdays (9:00-10:00 PM, live ET/delayed PT), featuring the live eviction show hosted by Julie Chen Moonves, on Global TV.