Live Feed Update: A new HoH emerges as the Nether claims another victim
Live Feed Update: A new HoH emerges as the Nether claims another victim
By John Powell – GlobalTV.com
The Big Brother house not only has a new HoH but one of the players is missing having been sucked into the Never.
Hisam, the geriatric physician from Washington, is the second HoH of the season.
Hisam and Izzy hugged privately in the storage room celebrating his victory.
"We were sitting out there and freaking out!" said Izzy.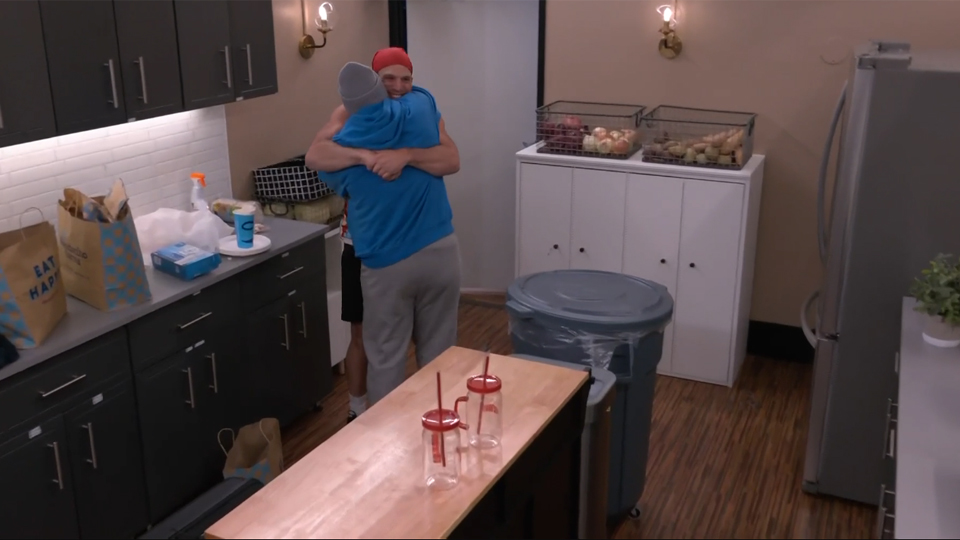 "That was crazy! I couldn't believe it. Honestly, when Jared was where he was I thought he figured it out and I was a little behind him…I guess I am going to the Nether, which is fine. Nope, no Nether for me," Hisam said letting out a sigh of relief.
It appears that Jared has disappeared into the Nether. His mother, Cirie, isn't worried though.
"He (Hisam) will be the one going after them. He (Jared) wanted to win it really bad and I know what is why he is hurt. You see all those f—s threw it! They didn't want to be the ones to draw first blood. This is a good thing," she said to Izzy about Jared's current situation.
Cirie predicted that if Jared had won, turned on his other alliance, he would be everyone's target.
"He would be turning on them and he is supposed to be with them and he would have to show is hand this early. This might garner him some sympathy. This is the best thing that could happen to him. I am not sad about it. The only thing I am sad about is he is not here," she said.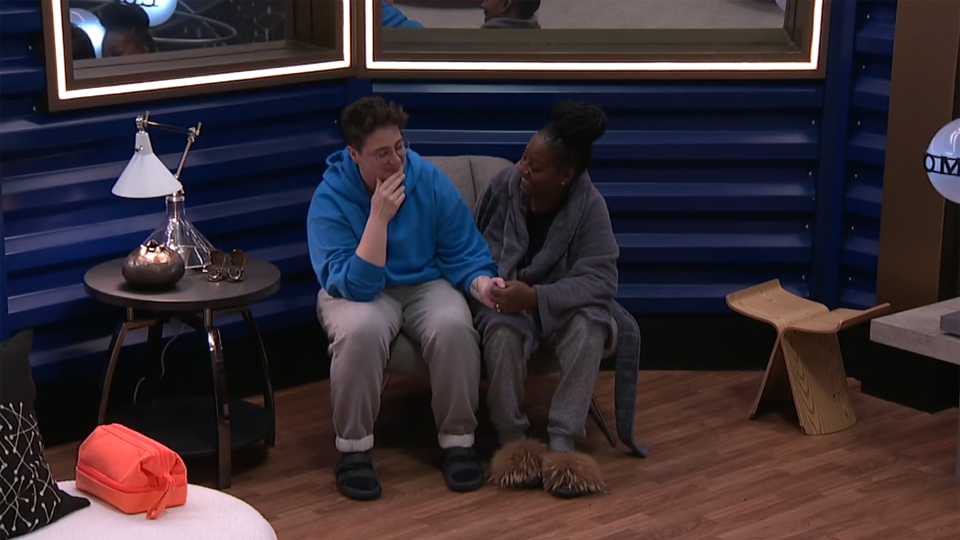 Earlier Thursday evening, Kirsten Elwin, the 25-year-old molecular biologist from Texas, had the distinction of being the first houseguest evicted this season. The vote was unanimous.
Kirsten told host Julie Chen-Moonves that she blames Survivor's Cirie for her eviction.
"Just because there were private conversations between us and then she (Cirie) took them to the HoH to prevent the person I was sitting next to from being evicted," she said.
Kirsten had been targeted early on by the house for playing too aggressively too soon and throwing the people she tried to start an alliance with under the bus to save her own skin. That made her untrustworthy to many.
Check back for all the latest Big Brother news and interviews.
Big Brother airs Sundays and Wednesdays (8:00-9:00 PM, ET/PT) and Thursdays (9:00-10:00 PM, live ET/delayed PT), featuring the live eviction show hosted by Julie Chen Moonves, on Global TV.