Live Feed Update: A little lie goes a long way
Live Feed Update: A little lie goes a long way
John Powell – GlobalTV.com
Izzy is in trouble as tonight's vote doesn't look good for her future in the game.
Izzy expressed her uncertainty to Cirie in the bathroom this morning, Cirie gave Jared the bad news.
"I think she is in trouble and if she is in trouble we are in trouble," she said.
"I will see," said Jared telling his mom he will talk to Matt and others to see where the house is at with the vote.
Jared's first stop was with Mecole in the storage room.
"In changing in the last minute it always went back to the original plan was. I think that originally people wanted to keep Izzy," said Mecole.
"How do we protect our relationship? There will only be three of us in this house?" asked Jared.
A worried Felicia joined them. Jared told her that it seems Matt and Jag are "keeping their options open."
Felicia rolled her eyes.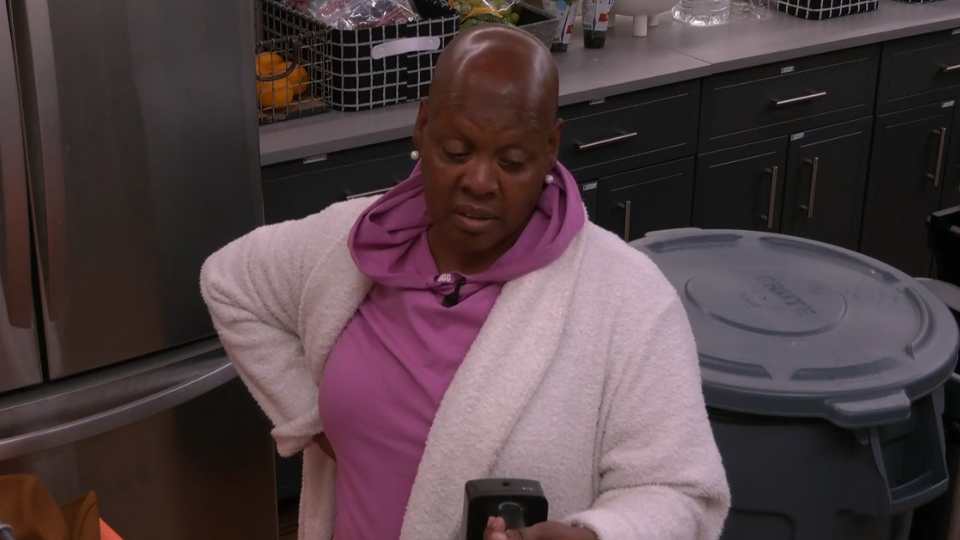 "They just cannot make a decision," she said shaking her head.
"I am truly disappointed because the people who I thought would fight for me didn't fight for me. They kind of just waited to see what the house would do. They say when people show you who they really are, believe them," Felicia said to the cameras with Jared and Mecole gone.
Jared's next stop was Matt.
"As of now, I don't know. A lot of people are scared right now," said Matt when asked who he is voting for tonight.
"What do you think personally you should do? Jag is telling me we are keeping Felicia and vote out Izzy," said Jared lying to Matt.
"He wants to keep Mama Felicia?" said a stunned Matt.
"Yeah, he has been going back and forth with me," replied Jared. "Jag is playing both sides. I think he is voting to keep Felicia."
Jared told Matt he doesn't care who goes between the two.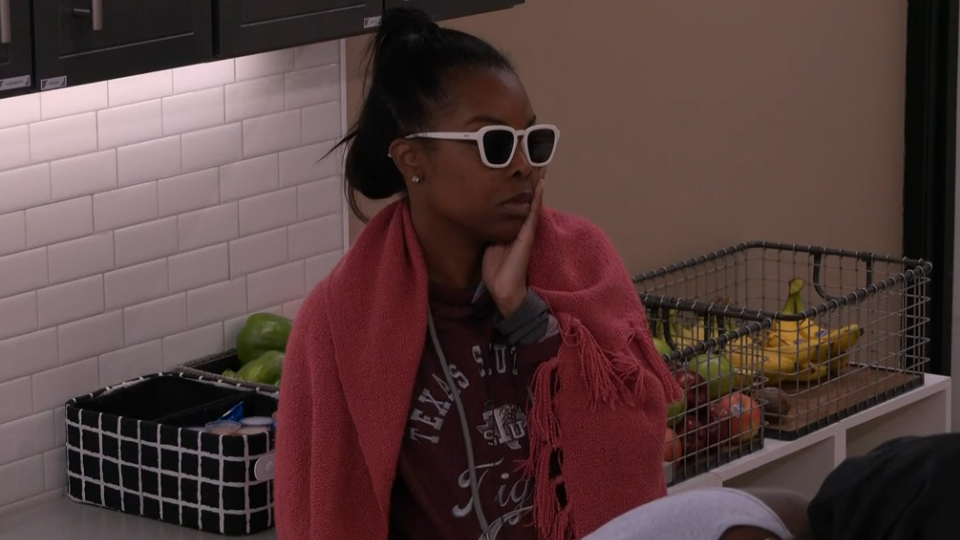 "The hardest part for me is I gave Izzy my word," said Matt.
"Me too," said Jared.
Cory joined the conversation. Matt let him know what Jag 'told' Jared.
"We just cannot let Jag know how mad we are at him now," said Cory after Jared left the room.
"He is a dick, bro! That was a dick move! Now everyone is going to be questioning us!" said an angry Matt.
"We cannot let this vote flip back," said Cory about wanting Izzy out.
Jared returned.
"We are trying to figure this s—t out. What is Jag doing?" asked Jared.
"He is just protecting himself," said Matt.
"I am sticking to my loyalty at this point and I told Izzy I was keeping her," said Jared.
They trio agreed not to approach or confront Jag.
When Jared left again Cory and Matt confirmed their plans.
"To save face we are going to vote Izzy out," said Cory.
"You want to tell Jared the truth? Bring him back in here?" asked Cory.
Matt wasn't sure.
"We need to go downstairs and make sure our votes are safe. We still have the numbers. If she (Izzy) doesn't go, it is over. We have to make sure we don't make Jag mad," Cory advised.
"He is so f—–g scary and dumb and dumb," said Matt of Jag.
Cory touched base with America spreading Jared's lie.
"What's happening?" she asked.
"The vote isn't flipping but Jag went and told Jared that he and Matt are voting out Felicia," said Cory.
"F—–g Jag! What a dumb ass!" said America.
"We cannot let him know how mad we are because we still need his vote," Cory suggested.
"That f—–g moron!" said America.
"It was so simple," said Cory.
"He is like Fessy but even worse," said Cory comparing Jag to Faysal "Fessy" Shafaat from season 20.
"I don't think it will make a difference before or after," said America of whether Jared knows how they are voting or not.
"He is the worst player in Big Brother history," said Cory of Jag.
"It is so annoying," America sighed.
Check back for all the latest Big Brother news and interviews.
Big Brother airs Sundays at 10:30 PM ET and Wednesdays and Thursdays at 8:00 PM ET for the rest of September on Global TV.