Live Feed Spoilers: Tears are already flowing in the Big Brother house
Live Feed Spoilers: Tears are already flowing in the Big Brother house
By John Powell – GlobalTV.com
It is only the first week of the game and emotions are already running high in the Big Brother house. The game itself is already getting to many of the houseguests. Both Cameron and Reilly had their moments on the live feeds.
Cameron broken down, was holding back the tears when he met with Felicia, Red and Cirie about jumping ship and joining their alliance.
"If you are going with Red you are also going with me…This game is going to be long and if you jump out the window you might hit the concrete," warned Cirie.
"I tried really hard but I knew it didn't fit," said Cameron of the original alliance he was included in. It wasn't like he had any choice either. He was just picked to join Blue, Reilly, Jag, Matt, Jared and Cory.
"I came here to play because I love this game. I love this game and I am not ashamed to talk about it. Some people are trying to hide that…I didn't come here to be a daddy. I didn't come here to pick up after you. I am not here to pull you off the ledge every ten minutes because you are freaking the f—k out. It is chaos. It is unstable and it is a long damn game. This is not the way to start this thing out," he said of that alliance.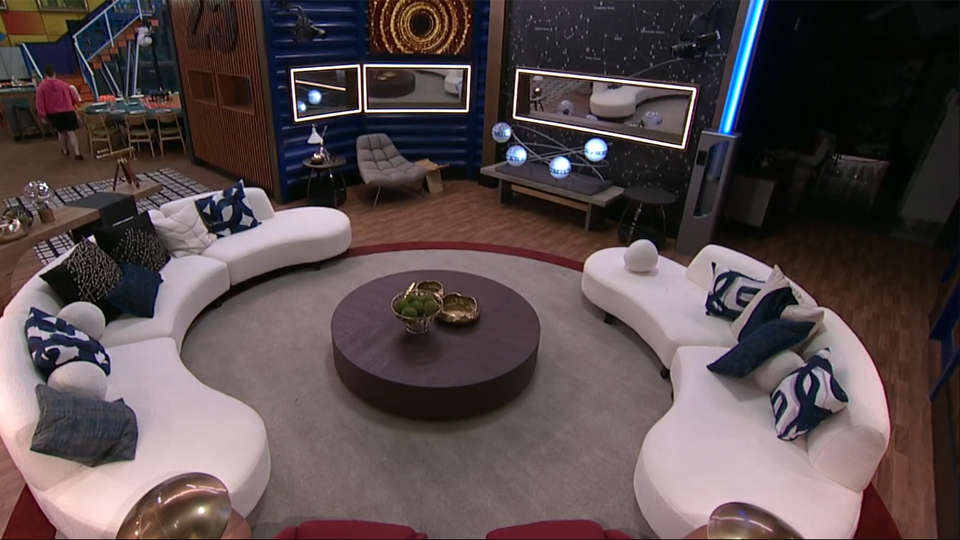 "It is going to hurt. From a fatherly stance, it is going to hurt," Cameron said about leaving that alliance and turning on those people.
"I will be just fine. I just wanted everyone to know where my character is," he said fighting back the tears.
"Does that make sense?" he asked.
"It makes absolute sense," said Cirie.
"It is what has to happen," he said. "It has been a lot, knowing where I am supposed to be and trying to force it."
"You aren't a dragon that needs to be slayed," he explained to Cirie.
Felicia and Cirie hugged him.
While Cameron talked about jumping alliances Reilly and Jag spoke about trimming theirs in one of the other bedrooms.
"Luke stresses me out," admitted Jag.
"Me too," Reilly confessed.
Jag detailed how Luke kept pestering him about their alliance and criticized him for speaking with Blue openly the other day. Luke called that move "sloppy".
"He is such a loose cannon," said Reilly.
"It is fine to be paranoid. You can chat with whomever you want to. I get paranoid too, especially if s—t is happening or there is a lot of whispering. I just don't want to be seen as the paranoid person," said Jag of him trying to talk Luke down.
"He is so bitter about everything," said Reilly.
In the HoH room, Reilly got emotional speaking to Izzy minutes later. Izzy and Reilly haven't had the best relationship in the house so far. Izzy has told others that she thinks Reilly has some of the men wrapped around her finger.
"I don't know why everyone is super stressed right now…We don't even know twist-wise what's going to happen and a new HoH. I am at the point where I am still open to everything," said Reilly.
"The energy I am getting from the house is that we should all cut the b——t. We all know what's up. We don't have to stress," said Izzy about the current consensus that Kirsten is going home this week.
Reilly began to talk but began to cry. Izzy gave her a hug.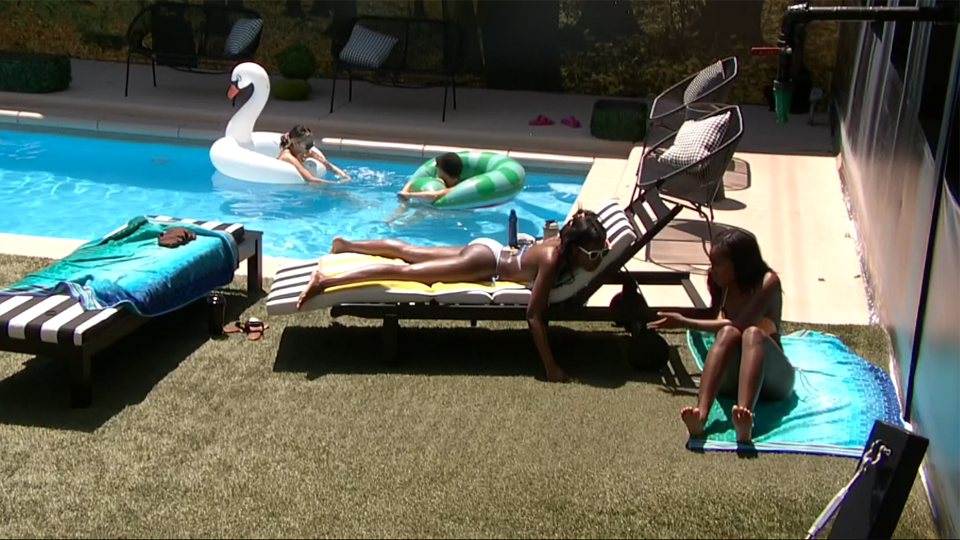 "I felt really nervous to talk to people because I didn't want to hurt anyone's feelings, don't want them to think I don't want to work with them or don't want to be their friend. That is so not me. I feel that being in this room people are scared of me. That is the last thing I want from anybody," she sobbed. "This is so overwhelming and so new. There is just this pressure I have on myself right now. We are all just looking for a reason to target people."
Check back for all the latest Big Brother news and interviews.
Big Brother airs Sundays and Wednesdays (8:00-9:00 PM, ET/PT) and Thursdays (9:00-10:00 PM, live ET/delayed PT), featuring the live eviction show hosted by Julie Chen Moonves, on Global TV.