Live Feed Spoilers: Showdown set for final HoH of the season
Live Feed Spoilers: Showdown set for final HoH of the season
By John Powell – GlobalTV.com
The Minutemen will be squaring off in the last phase of the final HoH of the season.
Matt won the first phase and Jag was victorious today in the second phase beating Bowie Jane.
Whoever is the final HoH of the season will decide who is the final jury member and who will sit beside them when they face the jury.
With his ninth challenge win Jag has now tied Janelle Pierzina from Big Brother 7 with the most competition wins in one season with nine.
"Well, I don't have to study anything any more that's for sure," said Bowie Jane to herself as she went to change in one of the bedrooms.
"What a loser! Oh, yeah! What a big fat loser!" she sang to herself.
"I guess I won't need this athletic gear any more," she said as she began packing things away.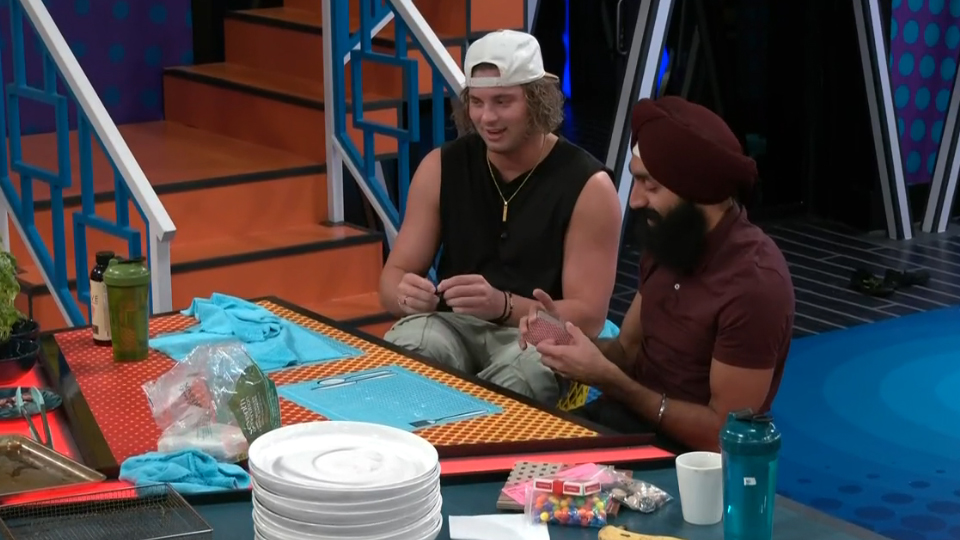 As Jag took a shower in the bathroom, the members of The Mafia celebrated their overall success.
"Our families are going to be so proud of us too!" said Jag. "I am so proud of us too! We made it happen!"
"We did make it happen," said Bowie Jane echoing Jag's thoughts.
"Against all odds. There were ten people in this house when we started cooking things up," said Jag.
"And they were manipulators," said Bowie Jane.
The finale of Big Brother 25 airs Thursday at 8:00 PM, ET on Global TV.
Check back for the latest Big Brother news, spoilers and interviews.