Big Brother 20 Spoilers: Live Feeds Reveal Sam Scrambling
Big Brother 20 Spoilers: Live Feeds Reveal Sam Scrambling
By John Powell – GlobalTV.com
Even robots can get the blues.
Sam Bledsoe, the welder from Virginia, has been forced to spend some of her time in the Big Brother 20 house as a robot due to her punishment this week. Feed watchers have seen the disadvantage hamper Sam's social and strategic game.
Today on the live feeds Sam began the day as a robot but was quickly allowed to enter the house as human again. Once she did, Sam began strongly campaigning to stay in the game. Sam along with Steve are Tyler's nominations for the week. Faysal has the Power of Veto.
Still a robot, Sam began the day chatting to Steve in the backyard.
"If we can convince Tyler to put someone on the block that Faysal isn't close with, I will come off the block and they will go on. They are going bye-bye. That means you are safe. I am safe. Everyone is safe," Steve suggested.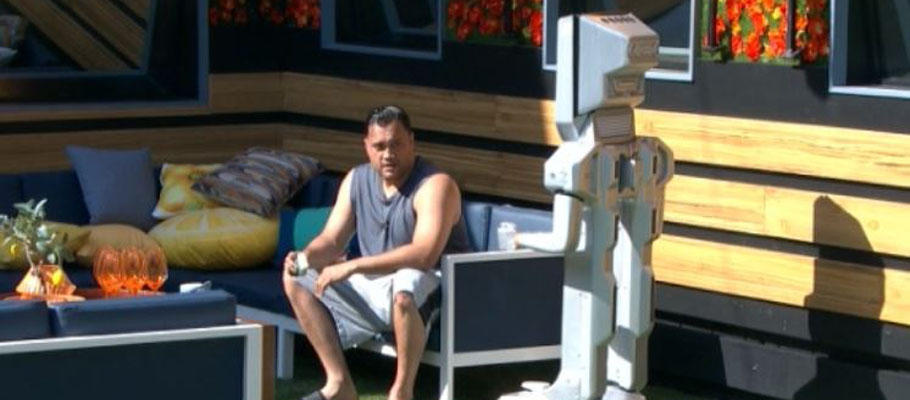 "I feel like any of the other options would be chosen to stay over me. I will be the one who goes home," said SamBot.
"The people I have spoken with want to keep you here and have you in our group. That is what I want. I want a sturdy player. You are strong. You go all out. You are loyal," said Steve promising to speak with Tyler and open his eyes to the possibilities.
"It is a numbers game right now. The more you have on your side the longer you will stay in this game," stated Steve.
As a human, Sam expressed her concerns to Rachel in one of the bedrooms.
"We think JC might have the power. I don't know what it is. It could be an extra vote. He won't say if he has it for sure. Keep that information to yourself. Don't say that to anybody," advised Rachel not knowing that Sam is the one who has the special power this week.
The Bonus Life power gives Sam or a houseguest of her choosing the chance to return to the game if evicted. The power is only available for the first four evictions and if it isn't used the fourth person sent home will automatically get a chance to return.
"Is he on my side?" asked Sam of JC.
"Yes," replied Rachel.
In the bathroom later on, Sam sought advice from Angela about talking to some of the guys in the house. She is struggling with that and feels uncomfortable much of the time.
"Is there some guys who are easier to talk to than others? Ones that you feel more comfortable around?" asked Angela.
"Scottie. I love Scottie," said Sam.
"Scottie is great," Angela agreed.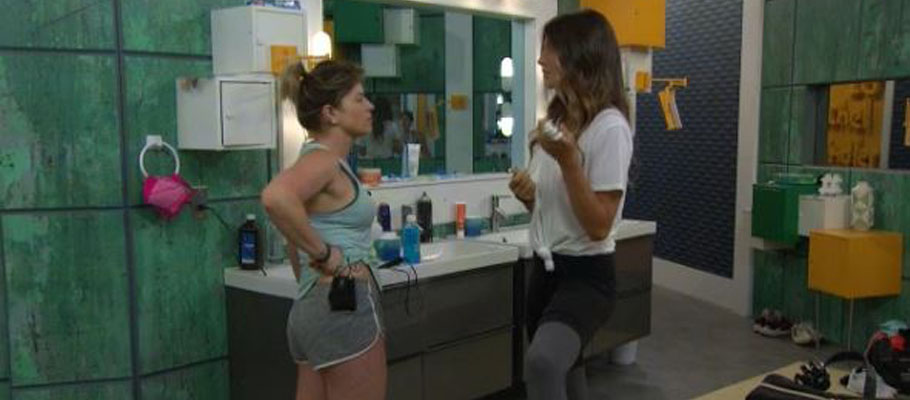 "JC and Steve. Everyone else is pretty much on the same level. I don't know them at all. I am trying," said Sam.
"That will change with time. You have to remember you have been in this house for a fraction of the period," said Angela.
"Robots are not sexy, okay," Sam joked.
"You might as well not even be here when you are a robot," Angela agreed.
"I know. You are preaching to the choir," laughed Sam.
"Trust me. We all see it," said Angela.
"I am just going to be as open and honest as possible. That is all I need to do," said Sam.
In the HoH room, Tyler advised Sam to talk badly about him as much as possible people don't suspect they are strategizing together. Sam told Tyler everyone believes that JC has the special power. Tyler vowed he is going to get as many votes for her to stay as he can. He doesn't want her to waste the power this week if she doesn't have to.
Big Brother 20 airs Sundays (8:00-9:00 PM, ET/PT), beginning July 1; Wednesdays (9:00-10:00 PM, ET/PT), beginning July 4; and Thursdays (9:00-10:00 PM, live ET/delayed PT), beginning July 5, featuring the live eviction show hosted by Julie Chen.