Live Feed Spoilers: Pressure Cooker endurance challenge ends with a new HoH
Live Feed Spoilers: Pressure Cooker endurance challenge ends with a new HoH
By John Powell – GlobalTV.com
Cameron Hardin, the stay-at-home father from Georgia, was the last person standing.
Cameron won the Pressure Cooker endurance challenge and is the new Head of Household. His time was just shy of the 14 hour competition record during Big Brother 6. Jennifer Vasquez won that challenge. The Pressure Cooker started at the conclusion of last night's live eviction episode.
The first out last night were both Jared and Cirie who lasted approximately 90 minutes. It isn't clear what eliminated them but when the feeds returned after being cut there were snakes in the middle of the room in a plexiglass shell.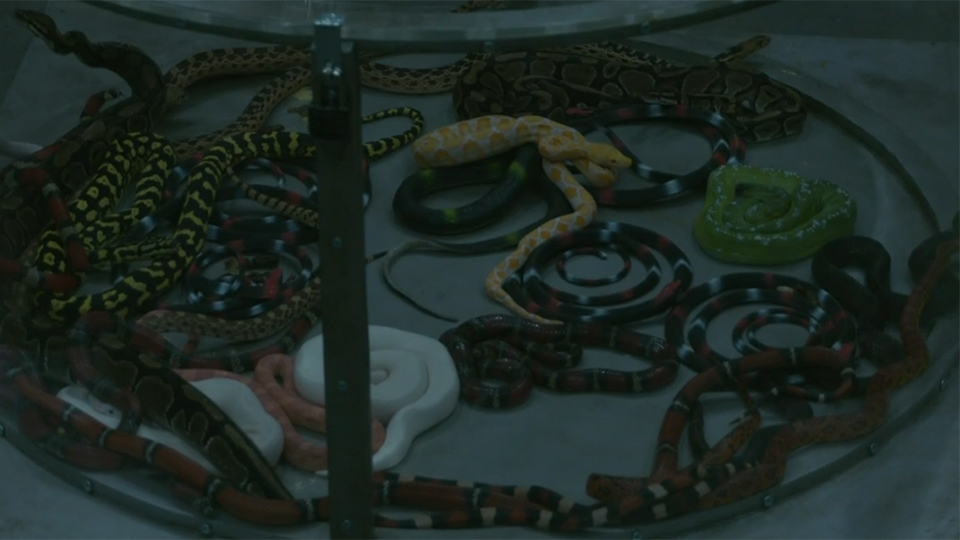 Big Brother turned the lights back on. Cirie claimed she accidentally took her hand off her button.
"Hisam has speeches. They never went over well," said Cameron as everyone held on tight to their buttons. "He and Julie (Chen Moonves) must have had a really interesting chat."
At 12:00 midnight, Big Brother turned off the lights again and began blowing cold air at them while a video screen played messages from Big Brother alum Kaysar Ridha.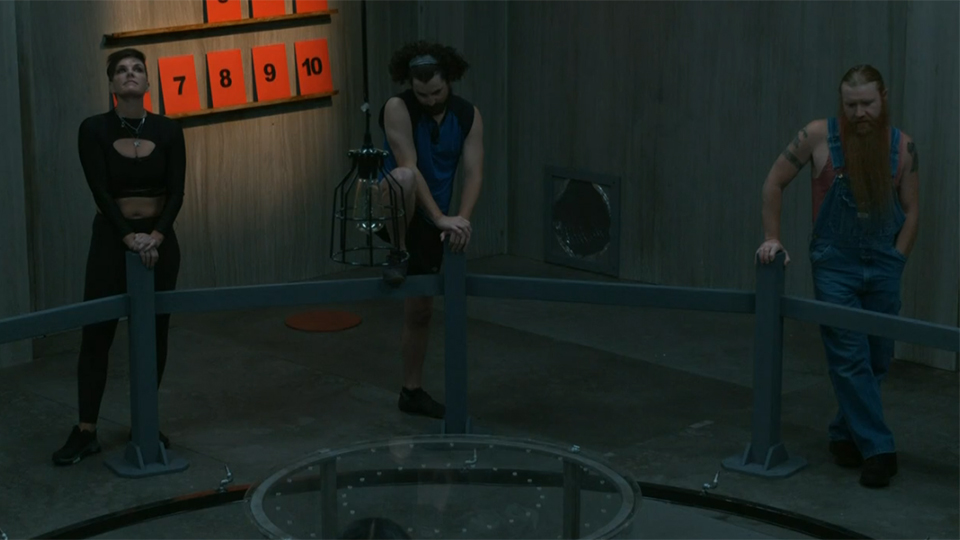 Izzy dropped out at about four hours into the competition she was followed three and a half hours later by Bowie. A couple of hours following Bowie's exit both Red and Matt dropped at nearly the same time as Big Brother started playing thrash metal music in the Pressure Cooker and adding strobe lighting.
Cory then dropped approximately two and a half hours after Red and Matt. Shortly after Cory both Blue and Jag exited a few minutes apart from each other. Mecole exited about an hour or so later leaving Cameron and America to battle it out.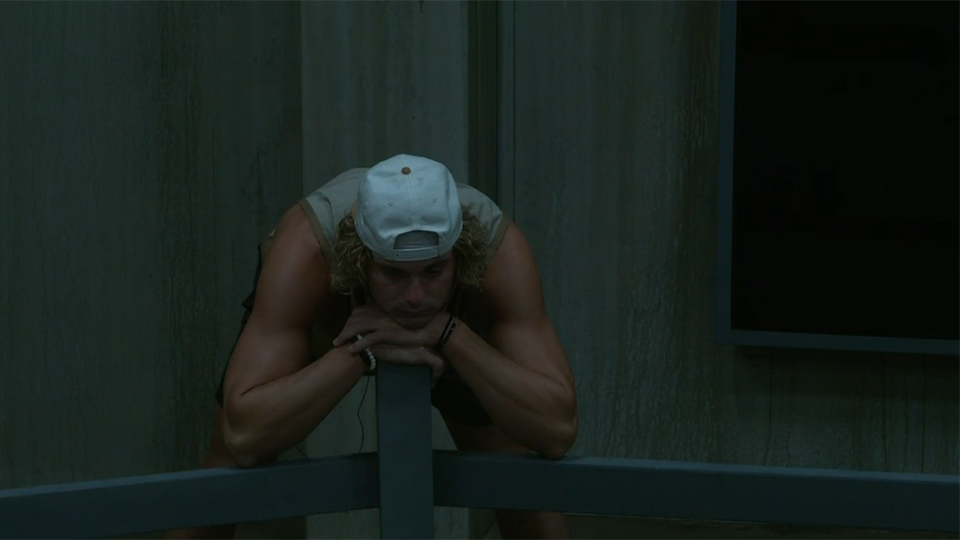 On the live eviction show Hisam was unanimously voted out of the house.
Check back for all the latest Big Brother news and interviews.
Big Brother airs Sundays and Wednesdays (8:00-9:00 PM, ET/PT) and Thursdays (9:00-10:00 PM, live ET/delayed PT), featuring the live eviction show hosted by Julie Chen Moonves, on Global TV.