Live Feed Spoilers: Power couple plots 'big move'
Live Feed Spoilers: Power couple plots 'big move'
By John Powell – GlobalTV
After choosing the safe route with his nominations over the weekend Chris Kirkpatrick is thinking of shaking things up if the Power of Veto is won and used on the live eviction show tonight.
At least that he what he told his partner in crime Shanna Moakler in the HoH room today.
"The only person that knows this idea right now is me and you," Kirkpatrick told Shanna. "We give up on laying low if this happens."
"This day might get very uncomfortable," said Kirkpatrick shaking his head.
"It is going to be uncomfortable. It is going to be long and drawn out," answered Shanna.
"It might NOT be uncomfortable if Mirai is going home," said Kirkpatrick.
"That's what I'm saying. Don't drive yourself crazy because you need to be in a good head space for the veto competition," Shanna advised.
"If I win this veto, we're going to go crazy," he warned.
"You have the backing of those two and you have the backing of me," said Shanna of Cynthia and Carson.
"And then all we need is Chris and if I pull him down…," began Kirkpatrick.
"He will vote however you want. That is a stand up guy. That's a good dude," said Shanna finishing his thought.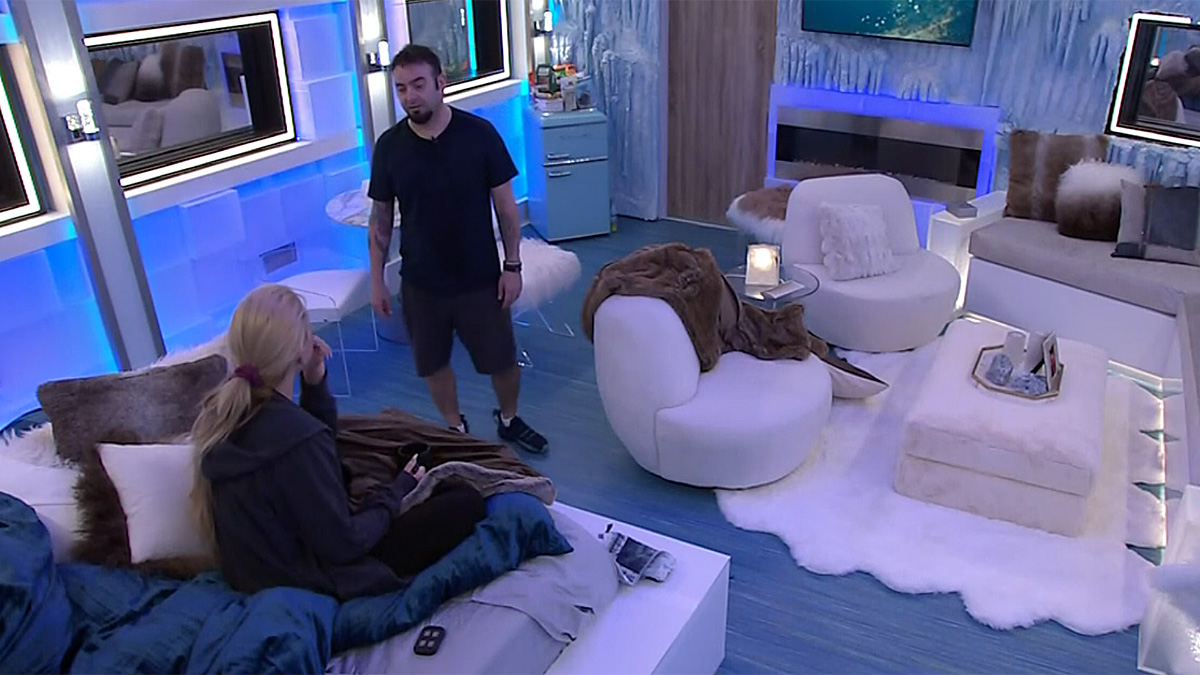 "Here's my honest opinion. Cynthia and Carson, I love them to death but Carson could win and that's it," explained Kirkpatrick pointing out that the producers turned off the television in the HoH room so he cannot watch the other houseguests any more.
"Maybe they're saying my reign is over, get your stuff packed and get out of the room and stop trying to keep an eye on the door if people are snooping in," he laughed.
The conversation turned to how they believe Todrick is lying about his current financial circumstances.
"The things he said about Teddi were so unnecessary and not true," said Shanna.
"That's another thing. He's saying all this stuff about Teddie and then talking about buying a $250,000 piece of memorabilia? Talking about his 10,000 square foot home?" said a confused Kirkpatrick.
Kirkpatrick said he is going to keep pushing Todrick on people to shove him out the door when he can.
The conversation went back to what could happen tonight.
"Can you imagine if they veto falls into my lap and I win this veto and we try this? We've got to swing. We've got to swing," said Kirkpatrick.
READER ALERT:  You can catch up on all the Celebrity Big Brother episodes here.