Live Feed Spoilers: New HoH takes command
Live Feed Spoilers: New HoH takes command
By: John Powell – GlobalTV.com
The Celebrity Big Brother house has a new HoH presiding over it.
On the live feeds early Tuesday morning it was revealed that Canadian comedian Tom Green is the new Head of Household.
Speaking with Ricky and Joey, Tom said the HoH competition was fun especially when there were people coming after them.
The alliance of Ricky, Lolo, Natalie, Tom and Kato met in the backyard to lay out their plan for the week.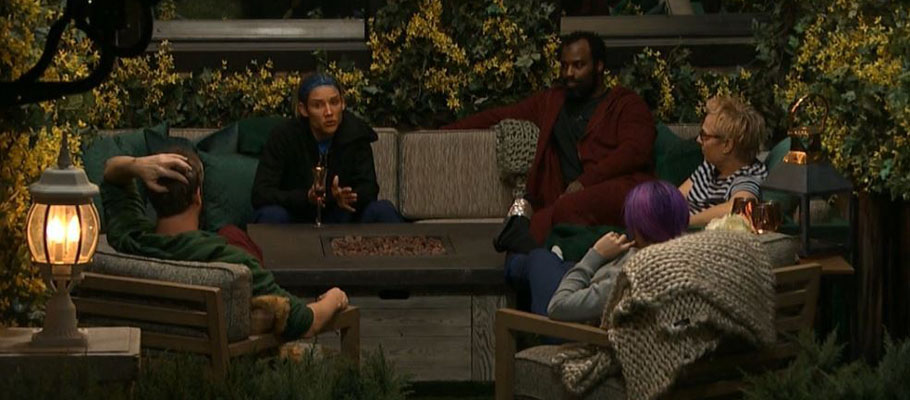 "It is the other two girls (Tamar and Kandi) and we have a back-up if they win," said Kato.
"It is perfect," Lolo agreed.
"There cannot be a better scenario," replied Kato saying there is no pressure on any of them.
"It is actually going to be a week of enjoying life," he continued reminding everyone that Joey needs to be their back-up plan and Dina can go at the very end of their time in the house.
At the HoH reveal, Tom received a picture of his parents, brother and his girlfriend. He also got a letter from his mother and father who wrote they are proud of him and are sending "positive vibes into the atmosphere" for him.
"I want to have a fun time for the next couple of days. Let's enjoy ourselves," he said to everyone after reading his letter.
Tom and Kato touched base in the lounge after they woke up this morning.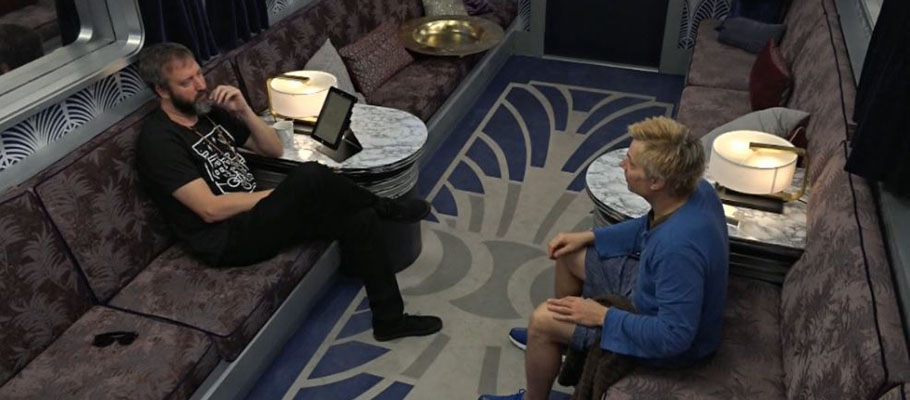 Tom wanted to have a "crazy talk" where he could throw every scenario out there for them to chat about.
Tom stated that Ricky is thinking several moves ahead and could be gunning for them or the rest of the Fun Five (Tom, Kato, Natalie and Lolo) soon. Last night, he wasn't in favour of backdooring Joey this week. Tom suggested they could have a final five with Joey or someone else rather than Ricky as heis not sure he trusts Ricky since he wouldn't commit to the final five at first but now he is all for the alliance.
Tom will make his nominations for eviction today.
What none of the houseguests know is that the Power Of The Publicist is in play this week. Fans are voting on Twitter for whom they believe should have the special power.
The Power of the Publicist will allow the chosen Houseguest to remove him or herself from nomination at one of the next two Nomination Ceremonies or Veto Meetings. The power can only be used once and expires after the Veto Meeting on Feb. 4, 2019, whether it is used or not.
To vote, fans have to tweet the hashtag corresponding with the Houseguest of their choice. On tomorrow's episode on Global TV viewers will see who was chosen to receive the power.
The hashtags are:
#CBBDina
#CBBJoey
#CBBKandi
#CBBKato
#CBBLolo
#CBBNatalie
#CBBRicky
#CBBTamar
#CBBTom
On last night's episode Ryan was evicted from the Celebrity Big Brother house.
Here is the rest of the Celebrity Big Brother schedule:
| | |
| --- | --- |
| Wednesday, Jan. 30 | |
| 8:00-9:00 PM, ET/PT | |
| | |
| Saturday, Feb. 2 | |
| 8:00-9:00 PM, ET/PT | |
| | |
| Monday, Feb. 4 | |
| 9:00-10:00 PM, ET/PT | |
| | |
| Thursday, Feb. 7 | |
| 9:00-10:00 PM, ET/PT | |
| | |
| Friday, Feb. 8 | |
| 8:00-10:00 PM, ET/PT | (2-Hour Episode) |
| | |
| Monday, Feb. 11 | |
| 9:00-10:00 PM, ET/PT | |
| | |
| Wednesday, Feb. 13 | |
| 8:00-10:00 PM, ET/PT | BIG BROTHER: CELEBRITY EDITION Finale |