Live Feed Spoilers: Loss after loss causes Big Brother Zombie to break down
Live Feed Spoilers: Loss after loss causes Big Brother Zombie to break down
By John Powell – GlobalTV.com
One of the Big Brother zombies is closer to being resurrected.
Undead Cameron won three competitions on Saturday and is now in the driver's seat. Cameron will now decide whether he or Jared will compete in the final individual competition which appears to be a timed puzzle of sorts.
If the zombie competing wins they are resurrected in the game. If the zombie loses, the other zombie is.
Jared was seen visibly crying on the feeds with Cirie, Mecole and Felicia after the series of losses and disappointments.
Mecole told him to take a deep breath. His enemies in the house will be waiting to see him fall apart. Mecole gave him a hug as Felicia suggested they leave him alone to collect himself.
Cirie told him to shake it off and get his mind together if Cameron lets him play in the final competition. She too hugged him.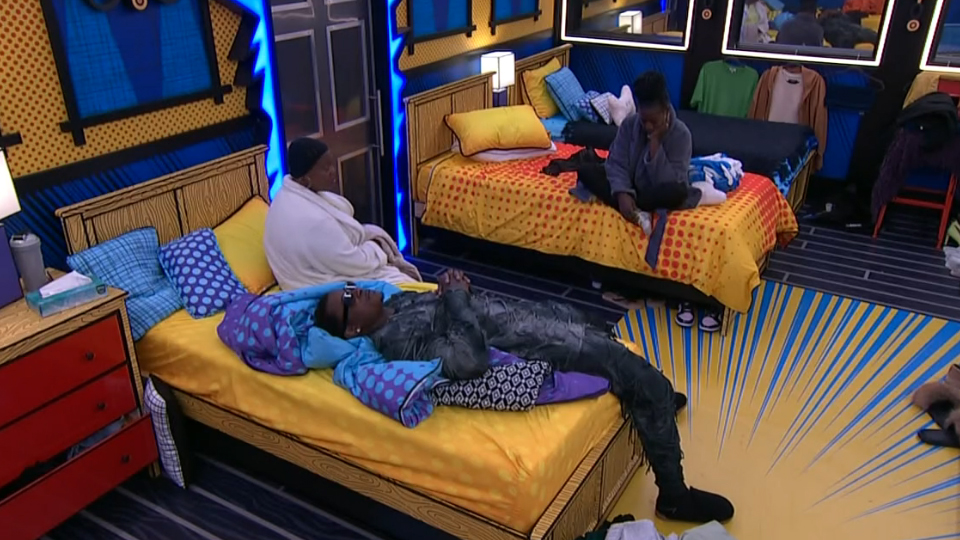 "Where you start is where you finish. You have to believe you have the ability to do whatever it is you have to do," said Felicia consoling Jared.
When everyone was gone, Jared laid down, lifted up his sunglasses to wipe the tears from his eyes.
Later, Cirie and Felicia returned and reminded Jared that the game isn't over just yet.
"I am just exhausted with all the talking, all the stories, all the twists, all the lies and everyone is just talking to make you feel good," said Felicia trying to sound sympathetic.
Cirie said she isn't looking for conversations any more. Cameron just spoke game with her but she wasn't really interested.
Blue attempted to comfort Jared when they were by themselves.
"How are you feeling?" she asked.
"As good as it is going to get," moped Jared.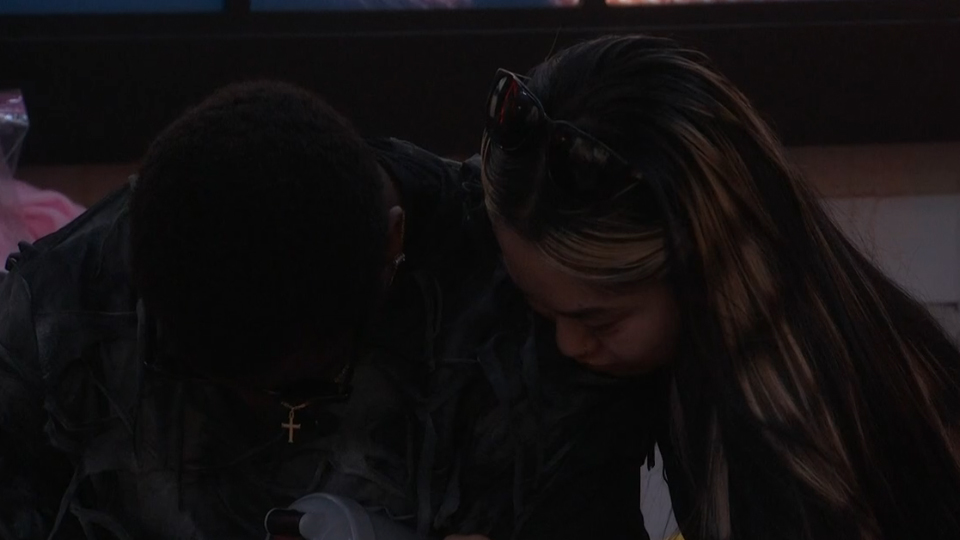 "I am just going to sit here until Thursday. I don't care to have any more conversations," he grumbled "As cool as these people are I wouldn't hang out with any of them outside of here."
"I don't feel like I need to play the game any more," carped Jared hating the fact that his game hinges on Cameron's decision.
"I really couldn't care less that I am on my way out. I feel like I am leaving people behind to fend for themselves," he said as Blue held him close.
Check back for all the latest Big Brother news and interviews.
READER ALERT: This week there is a special Big Brother schedule. The show will air Sunday at 10:00 PM ET but there will be no Wednesday episode. The Thursday episode will air at 9:00 PM ET on Global TV.