Dr. Will: Big Brother jury debating treachery and consequences
Dr. Will: Big Brother jury debating treachery and consequences
By John Powell – GlobalTV.com
Thankfully, the rumours of his absence have been greatly exaggerated.
Despite social media chatter to the contrary, Big Brother legend Dr. Will Kirby is indeed back once again to host this year's jury segment…as only he can.
"I feel like I hear this same rumour every year and I'm not sure where it originates. It is probably from a former houseguest with unfulfilled dreams who just wants to stay relevant. All I can tell you is that this is my seventh year hosting this small segment of the finale and I was delighted to be asked back to do it again. The good news is that the fans sniff the gossip-mongers out. So, fans, if you know who started that rumor, please send him or her a link to this interview!" he told GlobalTV.com
As a moderator, Kirby has witnessed and dissected every mental gymnastics routine imaginable but this year's jury even took him by surprise.
"Shockingly enough, this jury they came in with no pretense and put their egos aside for our discussion. In the past we've had jurors that were foolishly trying to make cases as to why they were great players – that didn't happen this year. It was refreshing!" he said giving fans a sneak peek of what to expect from the Big Brother jury tonight.
John Powell: How has managing this jury been different than previous seasons?
Dr. Will Kirby: "Again, this group took their responsibilities seriously and engaged in a thorough discussion. Sure it was heated at times but it was really constructive. They all earned my respect because they understood what was requested of them and were all very professional about fulfilling their duty."
John Powell: Does this jury seem ruled mostly by hearts or by heads?
Dr. Will Kirby: "I think the head is driving the car but the heart is giving the directions. They all want to cast emotion aside and be objective in their voting but there is a still a huge, subjective quotient to this decision. Truth be told, I have no idea how each will vote but I will tell you that many of them are leaning in directions that I didn't anticipate! I promise that the fans will be in for some surprises tonight!"
John Powell: What were some of the themes or topics discussed? Was there an overriding one?
Dr. Will Kirby: "There was a large focus on five main common themes: Competition wins, social gameplay, alliances, jury management and overall loyalty. I don't feel comfortable at this juncture revealing which one of those five was the overriding focus of the jury members but I will say that this finale will absolutely not be as predictable as some of the fans might hope or think."
John Powell: Come on, without giving anything away, give us a barometer reading on the jury.
Dr. Will Kirby: "You'll have to watch but I'll tell you that a few choice words were repeated by multiple jury members during the discussion: Treachery, consequences, repercussions, and trustworthiness."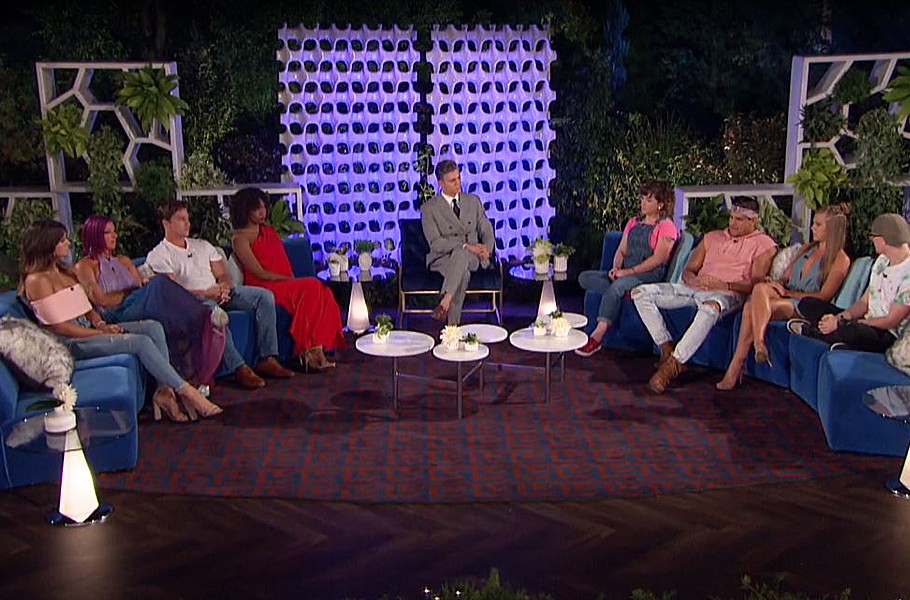 John Powell: If you were a jury member who would you vote for?
Dr. Will Kirby: "I can't answer that. The fans can pontificate on this topic all they want but they weren't in the house. Sure they viewed the experiences of the jury members but they didn't go through those experiences themselves so they can't truly answer it either. Only the eight current jurors and the next evictee can and that's why we all watch! If we knew what was going to happen then Big brother wouldn't exist but it's the unexpected that we love!"
John Powell: What was your take on the casting and the production teams this year?
Dr. Will Kirby: "The Big Brother casting team, producers, game division and art/set design groups are the best at their respective jobs in the entertainment business. The sheer volume of work they have to do in such a short amount of time is nearly unimaginable – You should see them in action! It is like a small city with a population consisting of only highly skilled workers with the unified goal of making great TV. I'm always blown away by their acumen and they've cranked out another fabulous season again this year."
John Powell: Would you ever play Big Brother again?
Dr. Will Kirby: "It would take a really, really interesting scenario to draw me out of retirement. I'm not saying it's impossible but I have great family, terrific friends and an amazing career. So for me to give those things up for three months to rock the Big Brother house one last time isn't a notion I take lightly. So, let's just leave it at, expect the unexpected."
John Powell: Any parting words of wisdom for the Big Brother fans?
Dr. Will Kirby: "Maybe you know someone who loves to debate the best NBA players. Newsflash, they will never play in the NBA. Maybe you know someone who loves to critique NFL quarterbacks. Turns out, they'll never be in the NFL. But you made it this far in this interview and by doing so you are acknowledging that you love Big Brother! It's true! You wouldn't have read this far if you didn't! So apply! I'm serious! Apply right now! Apply and get on and win! Impress your friends! Impress your family! Impress America or impress Canada! Impress me! And, most importantly, impress yourself!"
The finale of Big Brother airs tonight at 9:30 ET on Global TV.