Days' Robert Scott Wilson Talks Ben, Cin and Redemption!
Days' Robert Scott Wilson Talks Ben, Cin and Redemption!
Robert Scott Wilson brought the darkness to Salem when he joined Days of Our Lives, but his character Ben has come a long way since he showed up in 2014! With Ciara now fighting to make her way back Ben, Wilson considers his character's growth and what it's been like to take The Necktie Killer from vile villain to star-crossed lover.
As the son of an abusive drug lord, Ben Weston didn't stand much of a chance in life. And after his own reign of terror in Salem got him dubbed The Necktie Killer, it was hard to believe he would ever find redemption. But Wilson reveals he never gave up on his character's tortured heart.
"When they were like, 'He's got three bodies on him now,' I was like, 'That's either a door closing… or we look at this as an opportunity to show some range,'" he recalls of the 2015 story that saw Ben kill Serena, Paige, Wendy and presumably Will and also try to take out Marlena, Chad and Abigail. "With something that savage, if we didn't ground it in a place of love, there was no coming back, you know? So that was the only thing I thought, years ago when that started, was to make sure it was all grounded in love. As crazy and as dark as it may get, we tried to keep that somewhere in the loop."
After the serial killer escaped a mental hospital, was tortured by Abby, sent to a max security prison, kidnapped by Sami and given a LOT of therapy, he was somehow actually declared sane. Even Marlena agreed he'd worked through his trauma. Still, Chad wasn't ready to forgive. Ben was run out of town… only to find Ciara, and finally, true love!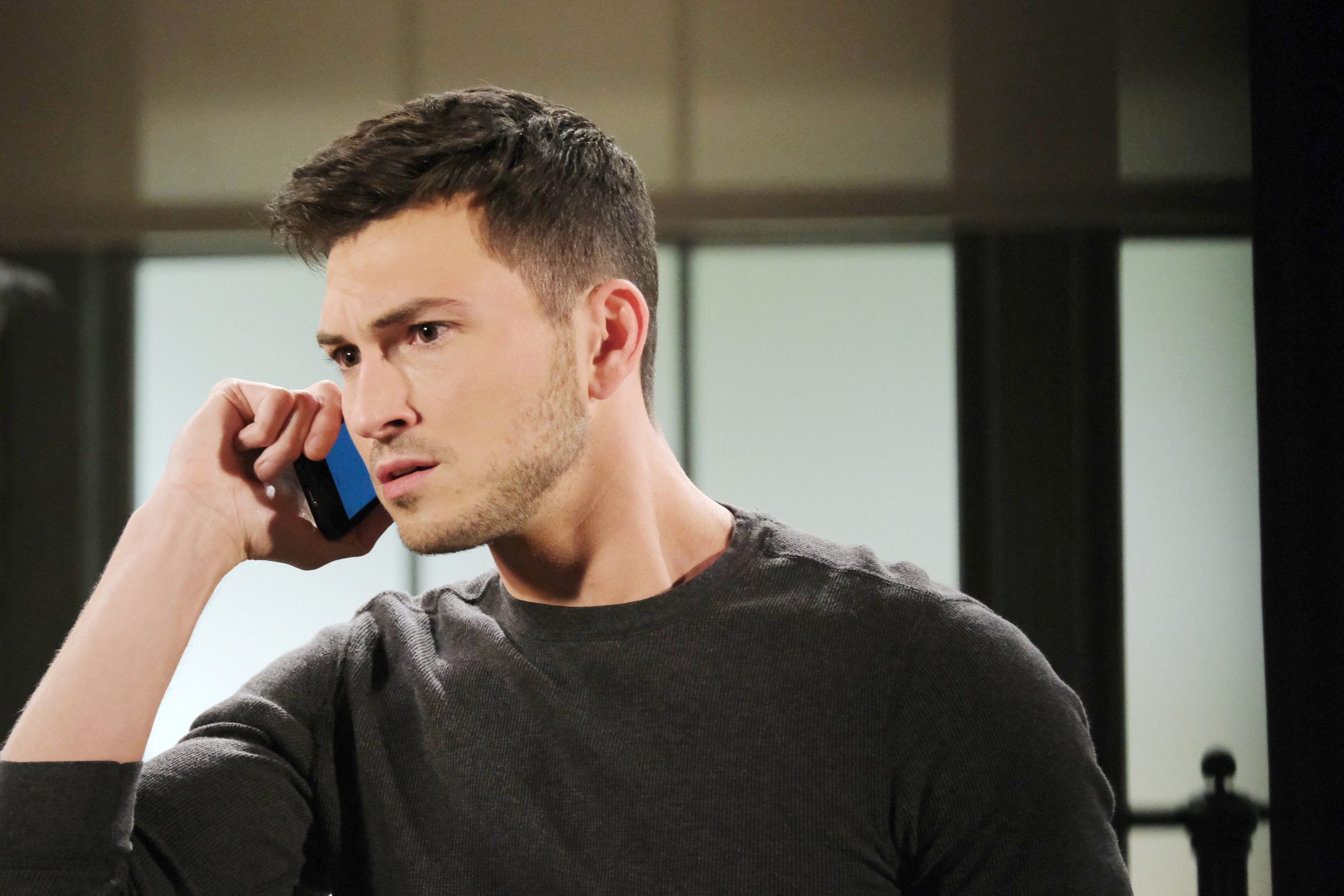 The Ciara & Ben "Cin" Wagon
When Ben found Ciara on the side of the road and rescued her, he didn't know their love story was beginning – and after years of being vilified in Salem, Scott couldn't have expected the fan reaction to the pairing! With Days fans cheering for "Cin," Ben continued to try to make amends even as the couple faced skepticism and their own share of villains – not to mention his close call with a wrongful execution!
Finally, Cin made it to the altar last July… only to have disaster strike again. "He got married and had it immediately taken away," sighs Wilson, whose character was kidnapped and programmed to kill… and then when he refused to do it, told that his new wife had gone up in flames.
Naturally, after all Ciara and Ben have been through, the young widower had a hard time believing his wife was really dead – and so did Days fans! "They're all rooting that he and Ciara have this happy ending," Wilson notes. "And Ben wants that more than anything. There's nothing worse than not knowing what happened to your loved one. She was his counterpart, and she was what helped him get to where he is. Having love in his life and somebody believe in him, he's never had that for himself. She instilled in him the power and the ability to be a better man, a better human."
Perhaps thanks to Ben's growing humanity, this hunk has also been objectified just a bit less than when we met him. "At the beginning, there was a bit more of the shower scenes, answering the door in towels and stuff like that," Wilson chuckles. "I think the work the past couple of years has kind of relieved me of that to a degree. But man, listen, I try to stay ready! So when it's a Ben shirtless type of day and the opportunity presents itself, I'm not too scared. I don't want to be remembered for just that… but I'll take it and I'm very grateful."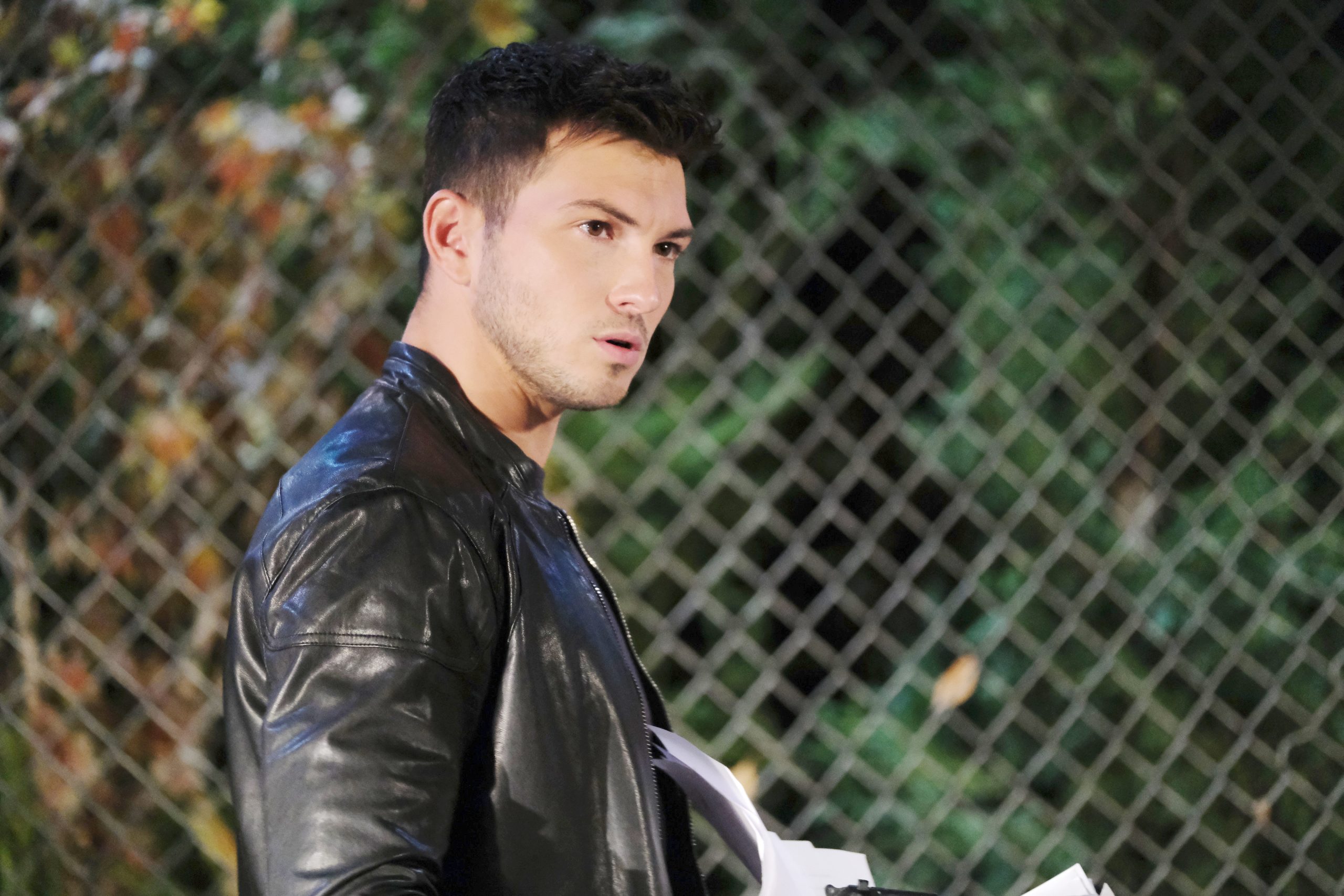 True Acceptance
With Ciara fighting to get back to him, Ben's time without her may have been the final piece to his redemption tale.
"There's no better testament for a human being than to see how they stand on their own," Scott maintains. "He had a crazy crazy year – a lot of survival! It's been a real season of growth for him through all this turmoil. Of course, he wants to find his wife… but I've also wanted him to find himself again, you know? In a million different ways. It's about having his faith reinstated and his hope reinstated in himself, his life, his beliefs and his trajectory to continue this redemption."
Even as Ben has struggled to accept – or disprove! –  Ciara's death, he found himself officially welcomed into the Horton clan when he received his coveted Christmas tree ornament over the holidays. "I was really excited that they did that for the fans, because every year, they'd be like, 'When's he going to get one?'" says Wilson. "I'm like, 'Guys, he's got some work to do. It might be a while before we see him at the Horton family house, hanging ornaments!'
"And in true Salem fashion, the writers threaded it in a way that he got his ornament… It's just not the way everybody expected," he adds with a laugh. "It was heart-wrenching, man! I think that was great. And I'm glad he didn't have to wait another year!"
These days, a real reunion for these star-crossed lovers could be eminent. Even if Ben follows his heart and they find each other, however, we don't expect fans will get that happy ending they've been cheering for – at least, not for long.
"That's the love of the game in Salem, man," Wilson teases. "It's pulling them apart and making them fight for it!"
See what Wilson is up to now by following @MrRobertScott on Twitter.
---
Days of Our Lives can be streamed live and On Demand on the new Global TV App and on STACKTV. Global is also available through all major TV service providers.