Celebrity Big Brother Spoilers: Houseguest admits defeat, double eviction tonight
Celebrity Big Brother Spoilers: Houseguest admits defeat, double eviction tonight
By: John Powell – GlobalTV.com
Barring a Big Brother miracle, one Houseguest knows their time is up tonight.
Mark, this week's Head of Household, is gunning for Brandi nominating her and Ariadna. Ariadna won the Power of Veto and took herself off the block. Mark nominated Marissa in her place.
Talking with Ross, Brandi admitted she has accepted her fate.
"I am sorry, I made a promise I couldn't keep," said Ross apologetically.
"It is okay. It is a game," she stated matter-of-factly.
Check out our new Big Brother Social Feed
"I think that everyone who loves the game got eager and spread themselves too thin. It is exciting until it is not," said Brandi.
"Until it is crunch time," added Ross.
Brandi explained to Ross that her only regret is leaving Ariadna behind and not being able to help her. She loves her as a human being and respects her as a player. Ross agreed.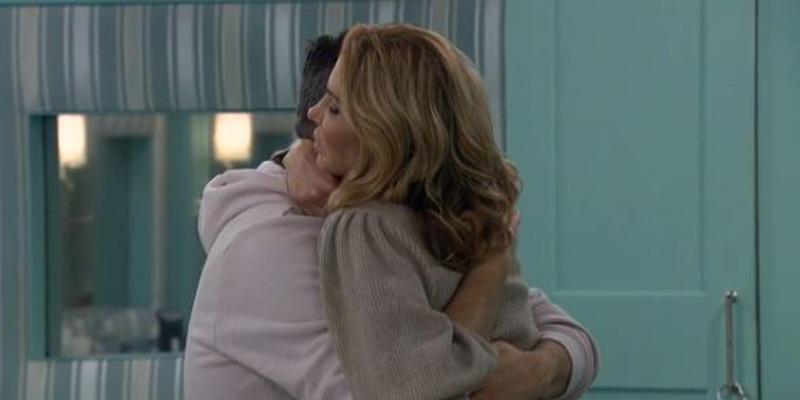 "I am not after her. I can help her. You need to know, up until the last second, I was arguing for Omarosa to leave," said Ross.
"That makes zero sense for Mark," said Brandi.
"I know but I tried," Ross sighed.
"I have processed it and I am over it," said Brandi of the game.
Who do you want to win Celebrity Big Brother? Let us know in the comments below.
Brandi advised Ross to put whatever personal issues he has aside and just play with his head not his heart heading into the finale.
Tonight, the Houseguests will face a double eviction on a two-hour episode of Celebrity Big Brother.
The two-hour Celebrity Big Brother finale airs this Sunday on Global.
The remaining Celebrity Big Brother schedule on Global TV is as follows:
Friday, Feb. 23
8:00-10:00 PM, ET/PT: (2-Hour Episode)
Saturday, Feb. 24
8:00-9:00 PM, ET/PT
Sunday, Feb. 25
8:00-10:00 PM, ET/PT : Finale