Celebrity Big Brother Spoilers: HoH faces heat after noms
Celebrity Big Brother Spoilers: HoH faces heat after noms
By: John Powell – GlobalTV.com
There was indignation and confusion after today's nominations.
New HoH Omarosa put Ross and Brandi on the block.
The Houseguests gathered in the kitchen afterwards and both Ross and Brandi let Omarosa know how they felt.
Check out our new Big Brother Social Feed
Ross wanted to know why he was being accused of making final four deals with half the house as Omarosa had suggested in her nomination speech.
"What final fours were you talking about?" asked Ross.
"I just had to make something up. It is really about me having to break up the pairs," answered Omarosa.
"Why didn't you just say THAT?" asked Ross. "You made me look sketchy. I didn't have final fours with the whole house."
"So, you made deals with nobody?" asked Omarosa.
"Of course I made deal with people but I didn't have final fours with half the house," Ross insisted. "You can say whatever you want.
"I just want to split up the pairs," reiterated Omarosa.
"I get it. That makes more sense. That I understand," said Ross.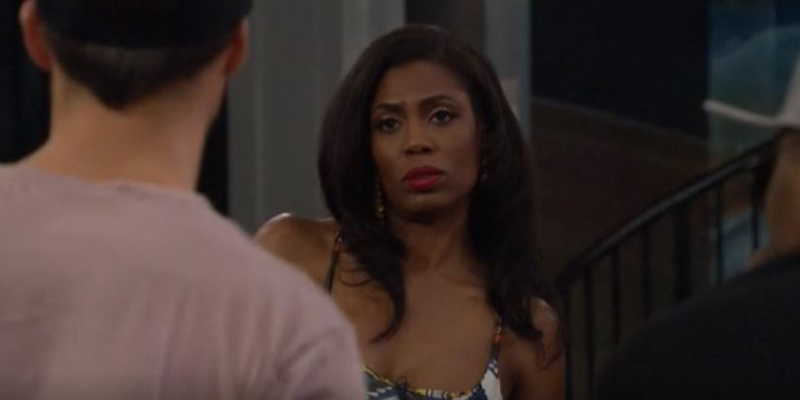 "That wouldn't be good TV, Ross," said Omarosa.
"I am just looking for the truth," explained Ross.
"You're looking for the truth?" said a surprised Omarosa.
She then laughed and slapped the counter at that suggestion.
"I am not trustworthy because I voted for Mark because I felt sorry for Shannon?" asked Brandi.
Brandi never really got an answer from Omarosa as Brandi and Marissa began arguing about who said what to whom.
Who do want to leave? Ross or Brandi? Let us know in the comments below.
The remaining Celebrity Big Brother schedule on Global TV is as follows:
Sunday, Feb. 18
8:00-9:00 PM, ET/PT
Monday, Feb. 19
8:00-9:00 PM, ET/PT
Wednesday, Feb. 21
8:00-9:00 PM, ET/PT
Friday, Feb. 23
8:00-10:00 PM, ET/PT: (2-Hour Episode)
Saturday, Feb. 24
8:00-9:00 PM, ET/PT
Sunday, Feb. 25
8:00-10:00 PM, ET/PT : Finale