Celebrity Big Brother Spoilers: HoH competition concludes
Celebrity Big Brother Spoilers: HoH competition concludes
By: John Powell – GlobalTV.com
And with a…Swish!…the Big Brother house has a new Head of Household.
Omarosa won the endurance competition which began on Friday's live eviction show. She outlasted all the other competitors in a challenge that required them to sit in mechanical court-side basketball seats leaning from a wall. The chairs themselves moved here and there. T-shirts, basketballs and other such distractions were fired at the Houseguests.
Check out our new Big Brother Social Feed
"My unfair advantage is I have a huge ass," laughed Marissa Jaret Winokur.
Meta was the first Houseguest to leave the challenge at about 40 minutes in. Ross was next at approximately 45 minutes. Mark dropped at an hour into the competition. Marissa followed suit three minutes later. Brandi finally surrendered at an hour and a half.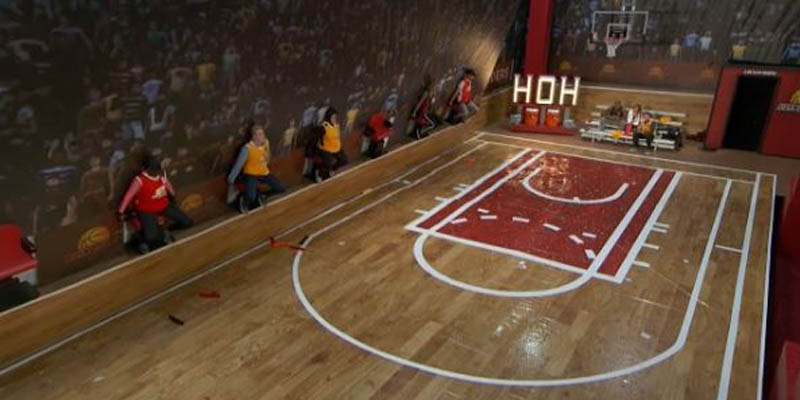 James then cut a deal with Omarosa for safety.
"I am going to have to take this deal, guys. This is really tough," said James as he dropped out of the challenge.
Since Meta, Ross and Mark were the first three to drop they will be on Big Brother slop for the week.
Who do you think Omarosa will nominate and are you looking forward to an Omarosa HoH? Let us know in the comments below.
The remaining Celebrity Big Brother schedule on Global TV is as follows:
Sunday, Feb. 18
8:00-9:00 PM, ET/PT
Monday, Feb. 19
8:00-9:00 PM, ET/PT
Wednesday, Feb. 21
8:00-9:00 PM, ET/PT
Friday, Feb. 23
8:00-10:00 PM, ET/PT: (2-Hour Episode)
Saturday, Feb. 24
8:00-9:00 PM, ET/PT
Sunday, Feb. 25
8:00-10:00 PM, ET/PT : Finale