Celebrity Big Brother Spoilers: A Houseguest Snaps…Again
Celebrity Big Brother Spoilers: A Houseguest Snaps…Again
By: John Powell – GlobalTV.com
Lolo Jones, one of the true powder kegs of Celebrity Big Brother, went off again last night as she, Tamar, Dina and Kandi discussed jury votes at the kitchen table in front of the memory wall.
"We are actually sleeping on Dina. She is a lockdown for the $100, 000," she warned the others on the live feeds.
Kandi predicted that Lolo has a lot of votes if she makes it to the end on finale night.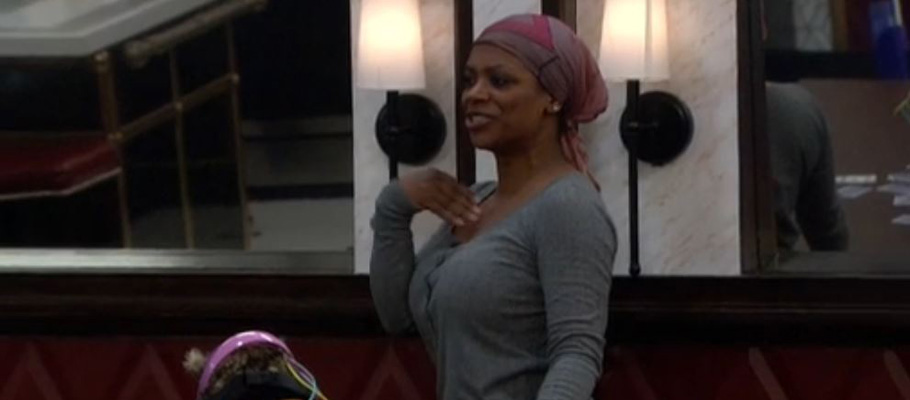 "You are seriously telling me I have more votes?" said Lolo getting out of her seat and walking over to Tamar.
Lolo claimed not to have Joey's vote because they had a nasty argument. Lolo said Tamar was a witness to the fight.
"How does it even matter if you guys were cool at the end?" said Kandi reminding Lolo that she and Joey buried the hatchet.
Related Blog: New HOH Eyes The CBB2 Endgame
"People can be cool but what I said was very hurtful to him. He did not like it. You can sit here all day saying we made up but he did not like it!" said Lolo as she began raising her voice and talking over, shouting down Kandi.
"I like how you tried to blow up my spot saying I had all these f—–g votes!" accused Lolo.
"You were the one attacking me," said a confused Kandi.
"You have not pissed off anyone in this house and I have more votes than you? That is the craziest s—t I have ever heard!" said Lolo walking out of the kitchen with Tamar.
"Are you really mad right now? You started this conversation," laughed Kandi.
Catch Up On Celebrity Big Brother Episodes Here!
Once they were in their bedroom Lolo continued to grumble about Kandi's assessment.
Head of Household Ricky has nominated Kandi and Dina for eviction. The Power of Veto competition has yet to be played.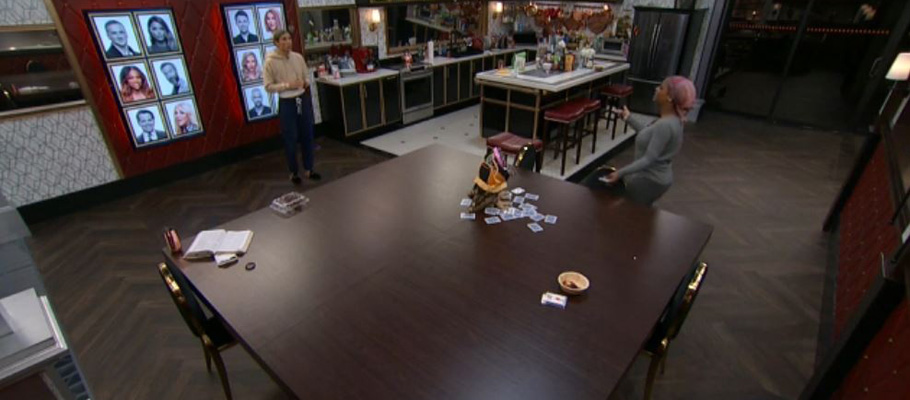 Last night, the houseguests viewed video messages from family and friends back home played over the television in the front room.
This is the rest of the Celebrity Big Brother schedule on GlobalTV:
| | |
| --- | --- |
| | |
| Monday, Feb. 11 | |
| 9:00-10:00 PM, ET/PT | |
| | |
| Wednesday, Feb. 13 | |
| 8:00-10:00 PM, ET/PT | BIG BROTHER: CELEBRITY EDITION Finale |