Celebrity Big Brother houseguest revealed?
Celebrity Big Brother houseguest revealed?
By: John Powell – GlobalTV.com
Eagle-eyed fans may have revealed the identity of a Celebrity Big Brother houseguest.
On Twitter, various fans have posted a video showing Natalie Marie Coyle, known in the WWE (World Wrestling Entertainment) as Eva Marie, shooting a Celebrity Big Brother interview in a local gym.
In the snippet, Marie is asked about missing her husband while she will be living in the Big Brother house.
Her famous red hair is now dyed purple in the video.
On her Instagram, Marie had also posted she is working on a "top secret project".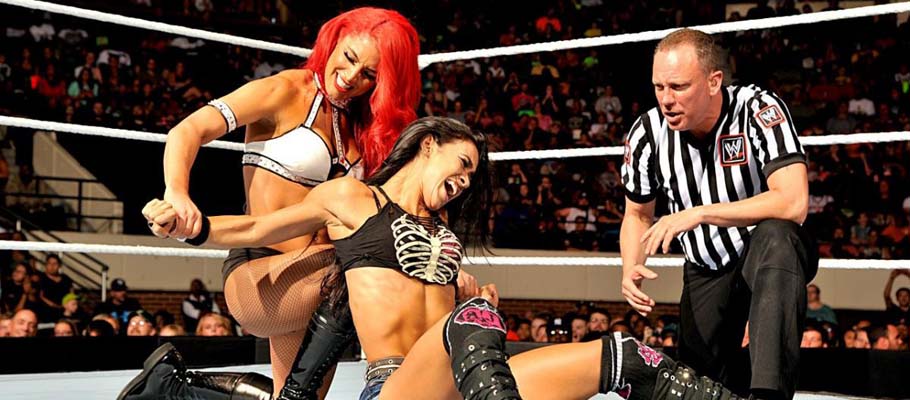 A model, actor and wrestler, Marie worked for the WWE from 2013 to 2016. She never won a title and was never known for her in-ring work but an impact on the WWE reality show Total Divas. Total Divas chronicles the lives of the female talent in WWE.
On the show, Marie revealed her battle with alcoholism and suffered from a life-threatening rupture of her breast implants which saw silicone leak into her bloodstream. Viewers also saw her support her father through his battle with cancer.
Last year, Marie made her big screen debut in the film Inconceivable starring alongside Nicolas Cage and Faye Dunaway.
It is rumoured that the Celebrity Big Brother cast will be entering the house on January 14th.
Season 2 of Celebrity Big Brother debuts on January 21st on Global.