Big Brother spoilers: Veto volunteer's wish is granted
Big Brother spoilers: Veto volunteer's wish is granted
By John Powell – GlobalTV.com
Year after year, season after season, the houseguests are reminded about a famous Big Brother adage: "Pawns go home". Despite being warned about the inherent risks in volunteering to be put up on the block, many still agree to put their games at risk.
Big Brother historians can now add Kathryn Dunn to that list.
Veto winner Nick took himself off the block at today's meeting and Kat was nominated in her place by Holly. Kat had publicly agreed to go on the block if the power was used.
In the backyard, Kat and Cliff chatted as they did the laundry.
"Well, I hate that but you are good to go," said Cliff trying to reassure Kat that she is staying this week.
"I hope so," replied Kat sorting out some clothes.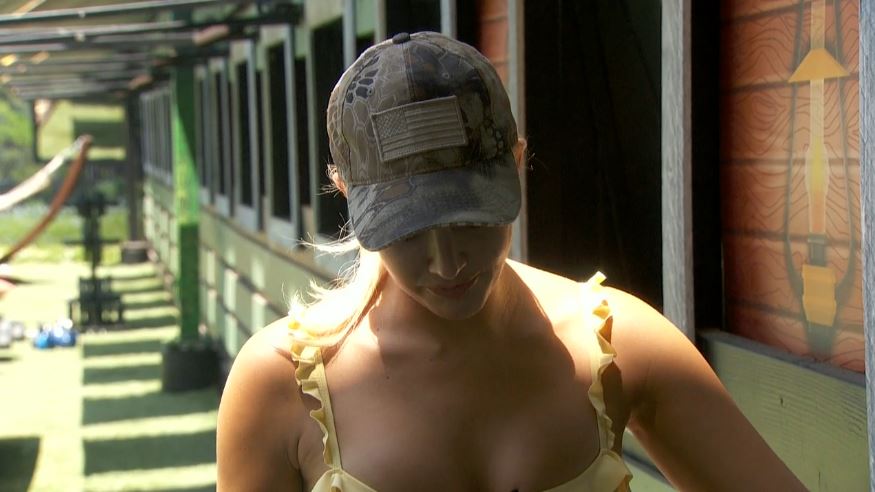 "I have never felt more certain in my life," said Cliff who predicted it would be unanimous vote for her to stay.
Kat hoped so but also recognized anything could happen before Thursday's vote and eviction.
Holly confirmed to Jessica that everyone, including Kat, knew what was going to happen at the meeting beforehand so their reactions were embellished for the others and that Kat offered to be the replacement nominee.
With Sam and Kat as the final nominees, Jack, Christie and Tommy reviewed their strategy in the Boat Room. They agreed that Nick and Nicole should be next to leave.
"Everyone kind of loves Kat," said Christie of Kat's odds of surviving the block.
Big Brother airs Wednesdays and Thursdays at 9et/pt and Sundays at 8et/pt on Global TV.
Return to Global TV for all of the latest Big Brother news and episodes.