Big Brother Spoilers: Tragic news saddens the house
Big Brother Spoilers: Tragic news saddens the house
By John Powell – GlobalTV.com
Sobering news from the outside world has brought the houseguests to tears.
In the diary room tonight, the producers informed Cody Calafiore that his grandfather had passed away.
After washing his face and taking some deep breaths alone in the bathroom, Cody went into one of the bedrooms and got into bed holding his hands over his face.
"What's the matter?" asked Tyler walking over.
"My grandfather passed away," said Cody his voice raw and choked up. "I don't want to make a big deal about it."
Tyler reached over and hugged Cody telling him how sorry he was.
"You want to talk about it?" asked Tyler.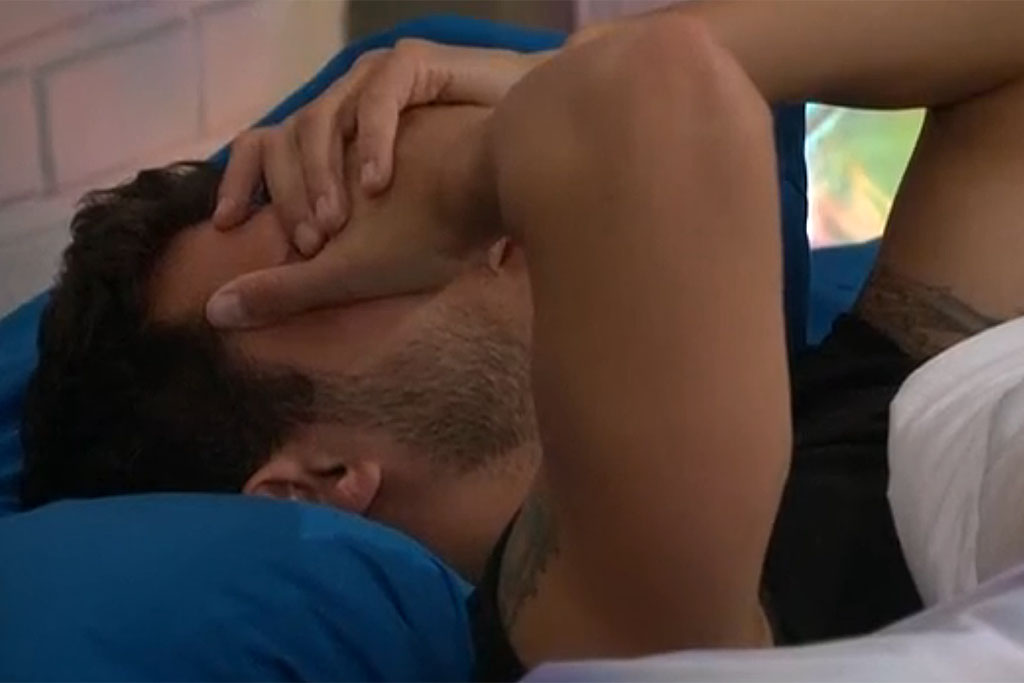 "Not right now but I appreciate it. Thank you, man" said Cody. "You don't have to worry about it. I am just chilling."
Ian who was trying to go to sleep was awakened by the news. He offered his condolences as well. Tyler sat on the bed beside Cody with his head down and Cody could be heard crying quietly and taking more deep breaths. Tyler went over to hug Cody again. He sat and talked with him.
"I just don't want to put a damper on the house right now," said Cody.
'It is not about that, man. We love you," said Tyler. He asked Cody's permission to tell everyone what had happened. Cody agreed.
Once the news traveled through the house the other houseguests began coming one by one comforting Cody as best they could.
"Thanks guys. I don't want to make this into an ordeal," said Cody telling everyone his grandfather had been very sick for some time with cancer.
"It was bad. I was just hoping he would make it through the summer," said Cody his voice cracking again. He explained that he saw his grandfather for the last time the day before he left for the show.
"He knows how much you loved him and he is probably so happy watching you here and he is so proud of you," said Danielle.
Cody's brother and season 18 houseguest Paulie announced the news and wrote a tribute to their grandfather on his Instagram account earlier in the day.
"I know you're in a better place now with the love of your life and are smiling down on all of us. You raised such an amazing family and we all love you so very much. I thank you for all the years never missing a wrestling match or soccer game. Most of all I thank you for my amazing father and my amazing aunts and uncles," he wrote.
Big Brother All-Stars 2 airs on Global three times a week: Sundays and Wednesdays (8:00-9:00 PM, ET/PT) and Thursdays (8:00-9:00 PM, live ET/delayed PT), featuring the live eviction show hosted by Julie Chen Moonves.