Big Brother Spoilers: Noms express regret, HoH Plans For The Future
Big Brother Spoilers: Noms express regret, HoH Plans For The Future
By John Powell – GlobalTV.com
The veto meeting is done and the HoH has already moved on to their targets for next week.
Christian, the HoH and the Power of Veto holder, decided to leave his nominations the same today. It is either Hannah or Whitney who will be voted out this week.
Hannah and Whitney chatted in the bathroom after the meeting.
"If we had flipped the vote back to sending Britini home last week and kept Brent in that would have bought us all one more week," said Hannah with regret.
"You are good. I am going to see my babies so I am fine," said Whitney giving Hannah a big hug predicting she is the one who is going home this week.
Meanwhile, showmance Alyssa and Christian laid out their battle plan in the HoH room.
"You think the teams are going to stay?" asked Christian.
"I feel they will be gone next week. I just think that's because four people have gone home and there will be a team of two and a team of four this week," said Alyssa.
"It is interesting that when Claire got her power she could have kept the Kings safe one week or herself safe until jury," she continued assuming that is proof the teams will be disbanded soon.
"I think the Wildcard competition is over because how can you top that? That is like a final prize," she predicted.
"What do you think about getting HoH?" Christian asked explaining to Alyssa that in his conversation with Xavier earlier Xavier insisted that the Kings have to really play for HoH every single week.
"I think we have to go for it," answered Alyssa agreeing with Xavier.
"It is almost better if we don't win," said Christian.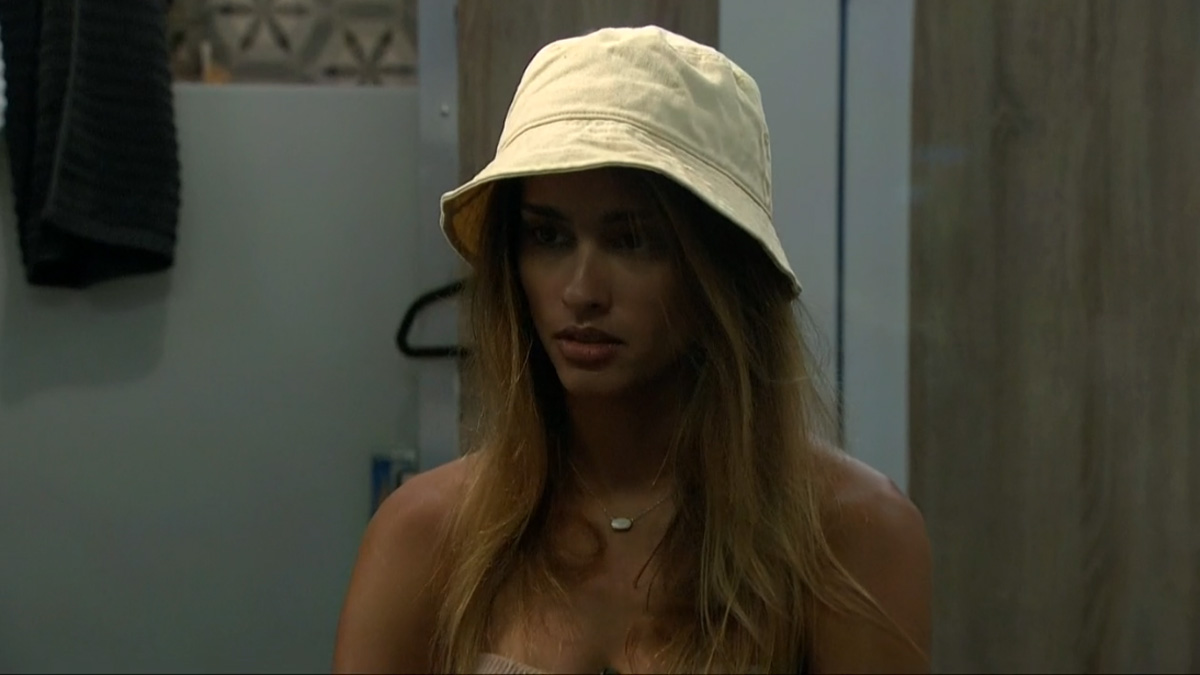 "It isn't worth the risk," she warned.
They updated each other on their plan to get closer to certain houseguests, to bring them into their confidence, namely Kyland, Azah and Sarah Beth.
"Kyland is talking to me more because he knows I am the only girl who is not close to him," chuckled Alyssa.
Christian said that Alyssa is not like the other women who are fawning all over him.
"I would put up the Jokers: Azah and Britini. I feel better about Hannah now. I want Big D to be last," said Alyssa about who she would target if she won HoH.
"Because…?" asked Christian.
"Competitions. You wouldn't want Big D to be the last based on competitions?" asked Alyssa.
Christian agreed.
Big Brother USA airs on Global on Sundays and Wednesdays at 8:00-9:00 PM, ET and Thursdays at 8:00-9:00 PM, ET.
Check back here for all the latest news from the Big Brother house.
News
News
Watch Big Brother USA's Most Epic Moments:
News
News
News
News
News
News
News
News