Big Brother Spoilers: Nominee scrambles for votes
Big Brother Spoilers: Nominee scrambles for votes
By John Powell – GlobalTV.com
With just hours before tonight's live eviction vote Ian is scrambling to secure the votes he needs to stay.
Ian spoke with Nicole, his closest ally in the house. He informed her that he has gotten David to shake on keeping him.
"So, I need one more vote," he said.
Nicole suggested he speak to Kevin and Da'Vonne for those final votes.
"There is no reason for him to lie. All it does is piss off a juror so I don't know why he would do that," said Ian of David.
Ian immediately found Da'Vonne and pulled her aside. He detailed his conversation with David.
"Are you sure?" asked Da'Vonne. "He just asked me who we are voting for."
"If you vote for me to stay I will have the votes and we will own this. I need you and Kevin. David shook on it last night. I swear he did," Ian pleaded.
"He might have been lying, "said Da'Vonne about David.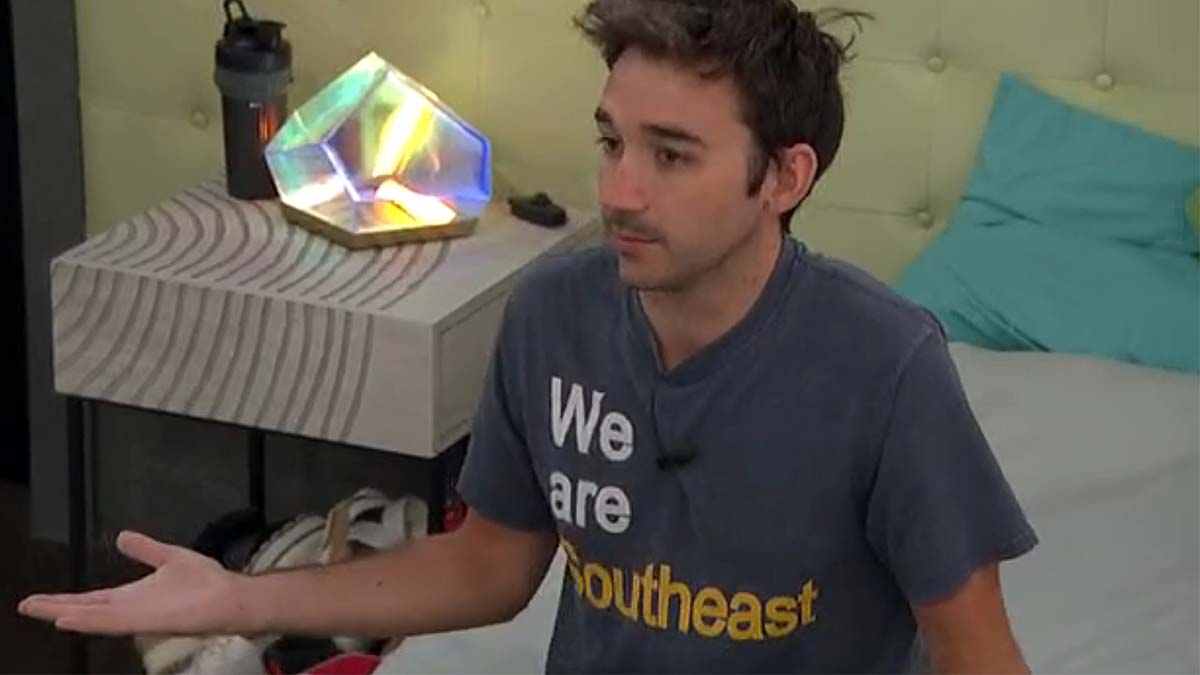 "Let me go speak to him because the conversation you had is contradictory to the conversation we just had," said Da'Vonne.
"Interesting," replied Ian.
An anxious Da'Vonne found Kevin and spoke to him in the storage room.
"Ian just said that David shook his hand and promised he is going to vote for him to stay," she said.
"Ask David. He could be lying. I cannot stand playing with a person I cannot predict," said Kevin.
Da'Vonne left Kevin to corner David.
"Ian just told me you shook his hand and told him you would vote for him to stay," she said.
"Yeah," answered David.
"So, we are keeping Ian?" asked Da'Vonne.
"He doesn't have the votes either way," said David.
"This is a situation where you cannot switch out at the last minute. You have to be for sure because the votes are going to be THIS close to where she (Danielle) has to break the tie," Da'Vonne warned.
"I would rather it be on her (Danielle)," said David.
"You are going to do it though, right? Because if not you are putting me and Kevin in a very bad situation," Da'Vonne warned him again.
David and Da'Vonne shook on the decision.
Once Da'Vonne, David and Kevin were finally on the same page, Kevin spoke to Ian who was crying in one of the bedrooms as he packed his belongings as all nominee must do on eviction day.
"Ian, you need to stop crying now. He (David) said if you show your cards he is going to back out," Kevin told Ian.
"Wouldn't crying imply I am going home?" asked Ian. "F—k, I have a chance."
"He wants Dani to choose so confirm with Dani," Kevin advised Ian.
Either Tyler or Ian will be evicted tonight.
Big Brother All-Stars 2 airs on Global three times a week: Sundays and Wednesdays (8:00-9:00 PM, ET/PT) and Thursdays (8:00-9:00 PM, live ET/delayed PT), featuring the live eviction show hosted by Julie Chen Moonves.