Big Brother Spoilers: Nomination meltdown
Big Brother Spoilers: Nomination meltdown
By John Powell – GlobalTV.com
There were tears and bitter accusations following today's Veto Meeting.
HoH and Veto holder Kyland used the power on Claire taking her off the block. He nominated Britini in her place beside Derek Frazier. Derek made a deal with Kyland and volunteered to be nominated this week if it meant keeping Britini and Azah safe.
"He's a freaking liar! He made me a deal!" cried Britini as Azah consoled her in one of the bedrooms with Derek Frazier looking on.
"He made me a deal! We shook on it!" Britini sobbed, wringing her hands.
Britini claimed that Kyland is scared of her in the game.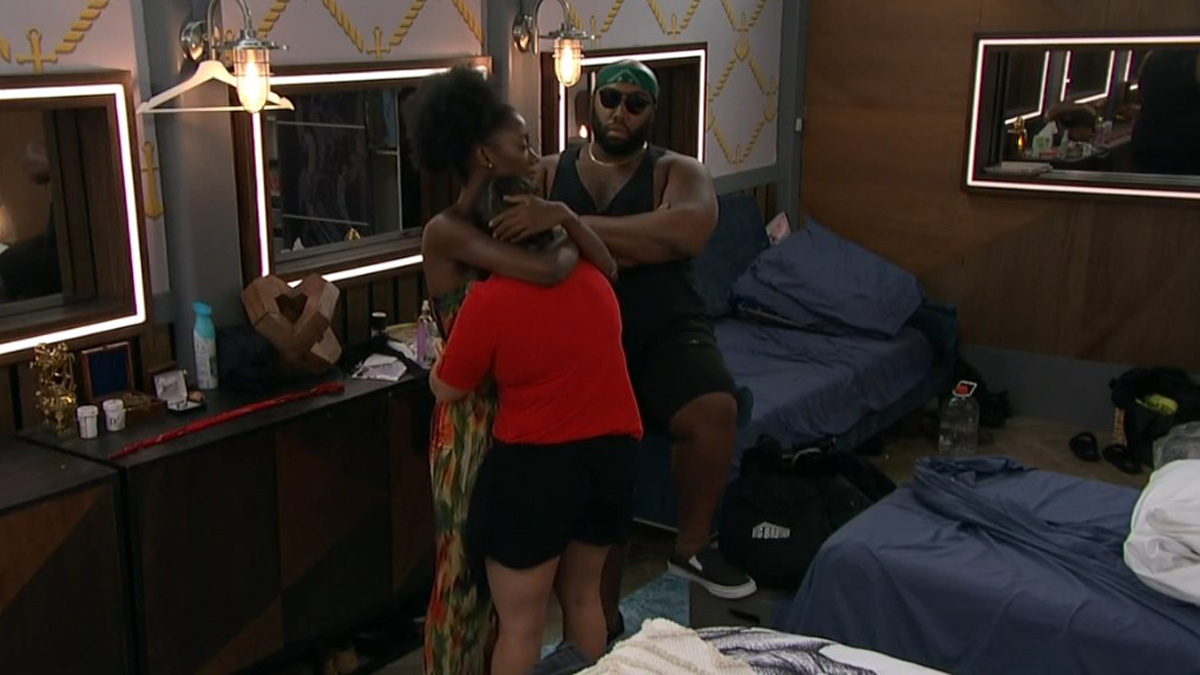 "He is afraid of you. He isn't even just afraid of you. He is afraid of both of us," said Derek.
"I am so sick of being picked on in this house! I am sick of it! Four out of six weeks! There have been two weeks that I have been safe!" Britini yelled, crying even more.
"He feels threatened by you. He feels threatened by me because I told him to go f—k himself. Alyssa is being a little bitch for not using the veto on me. I will not forget that. Trust me," said Derek.
Derek spoke to Azah alone when Britini left the bedroom.
"I think I am going to sabotage myself," sighed Derek.
"What do you mean? You cannot do that!" she said.
"He is a f—r. (Sorry for cussing.) He wasn't going to do that. He knows exactly what he is doing," she said. "You aren't going to do that. I am going to vote for you. I have to. I cannot go back on that."
"You can and you have to," advised Derek as he ranted more about Alyssa's refusal to use her veto on him.
"We cannot get upset when people make decisions for themselves," said a sagely Azah.
Britini had a feeling she would be going up and told Xavier that before the meeting.
"It is weird. Whenever I am not on the block I get nervous that I am going up. When the meeting is over and I am not up here, I will be able to breathe," she said.
Big Brother USA airs on Global on Sundays and Wednesdays at 8:00-9:00 PM, ET and Thursdays at 8:00-9:00 PM, ET.
Check back here for all the latest news from the Big Brother house.
News
News
Watch Big Brother USA's Most Epic Moments:
News
News
News
News
News
News
News
News