Big Brother spoilers: New HoH crowned on live feeds
Big Brother spoilers: New HoH crowned on live feeds
By John Powell – GlobalTV.com
She's the queen of swing.
Holly Allen, the wine safari guide from Los Angeles, outlasted all of the other houseguests in an endurance challenge that lasted just over two hours on the Big Brother live feeds.
The Pose in Ivy challenge had the houseguests hanging from moving vines while they were blasted with pink "calamine lotion" and "poison ivy" leaves.
Jessica was the first to fall just minutes into the competition on the live show itself.
Nicole followed minutes later. Sam dropped soon after that.
"Whatever I did, don't do that!" Sam joked to everyone as he made his way to the losers' bench.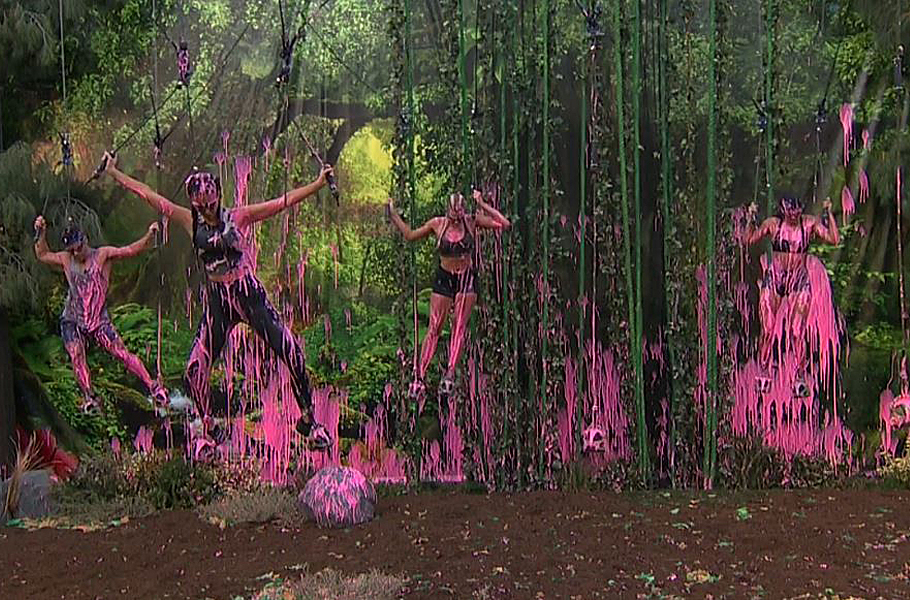 Spattered with pink goo, Christie fell at just over an hour into the competition. Nick didn't last much longer.
Jack dropped out of the challenge next. Tommy, the Broadway dancer was doing exceeding well, striking poses for the fun of it, but he fell too.
The four remaining competitors were Kat, Analyse, Jackson and Holly.
Jackson urinating in his pants failed to improve his chances or effect the others. He exited at just over an hour. Kat left the challenge soon after. Analyse and Holly were left to fight it out.
"I can be here all night," Analyse warned Holly.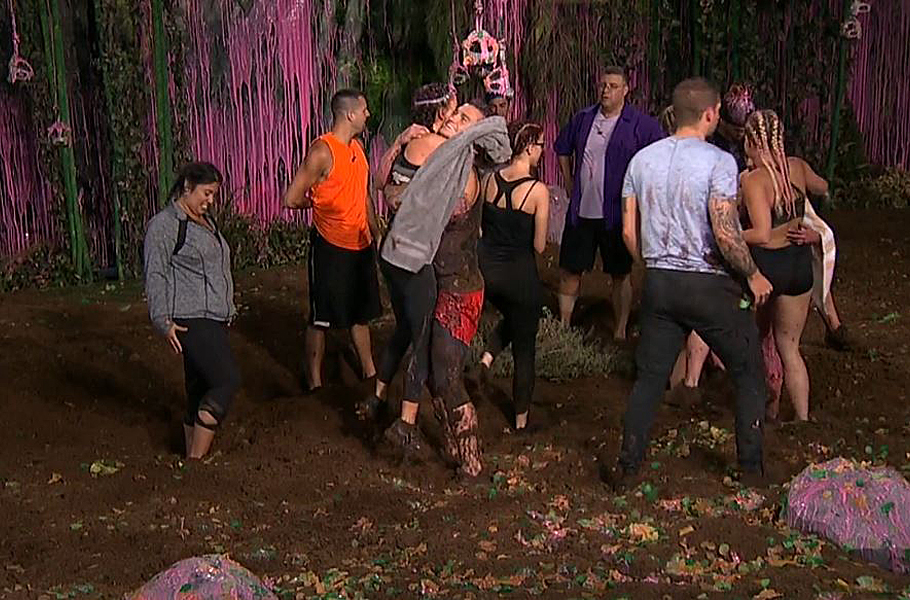 "If I can spend 16 hours on a horse this is nothing," Holly replied bringing audible gasps and cheers from the other houseguests.
Holly's nominations for eviction will be revealed on Sunday's episode.
Isabella Wang, the public health analyst from New Jersey, was voted out of the house on the live eviction episode. Nick, her showmance and Sam were the only votes to keep her in the game.
Isabella felt that Christie was at the centre of her eviction.
"She was someone we were counting on but she was probably the one to lead the flip," she said to host Julie Chen-Moonves.
Chen-Moonves announced at the end of the show that viewers would be able to vote on the America's Field Trip twist which will involve three houseguests.
"It is a trip that will put a houseguest's game on the line," she said.
Big Brother airs Wednesdays and Thursdays at 9et/pt and Sundays at 8et/pt on Global TV.
Return to Global TV for all of the latest Big Brother news and episodes.