Big Brother Spoilers: New HoH Already Has Their Target
Big Brother Spoilers: New HoH Already Has Their Target
By John Powell – GlobalTV.com
Well, that didn't take long.
Just minutes after winning the Head of Household competition, the new HoH already has a target in mind.
Kyland Young, the account executive from California, won the Head of Household title for the second time this season.
Kyland laid his plan out to fellow Cookout member Derek Frazier in the Have-Not bedroom. They both couldn't believe that Tiffany not only fouled up the plan to throw the competition to her but she is upset that Kyland decided to win it.
"Tiffany is a f—–g wreck but that's on her. She got it wrong," said Derek showing no sympathy at all for her mistake.
"I am not going to lie. I didn't want her to win. I didn't feel comfortable with her winning because of everything," he continued.
Derek told Kyland he made Azah angry because he kept picking her to square off against someone in the competition. Kyland said he had no choice or the Cookout would have been exposed to the house.
"Unfortunately, you've got four choices to send home and three of them you are close with. You have Derek X, Claire and Sarah Beth," said Derek.
Kyland reminded Derek that the Cookout agreed that each of them was allowed one partner outside of the alliance.
"Claire is Tiffany's. She is not mine," said Kyland.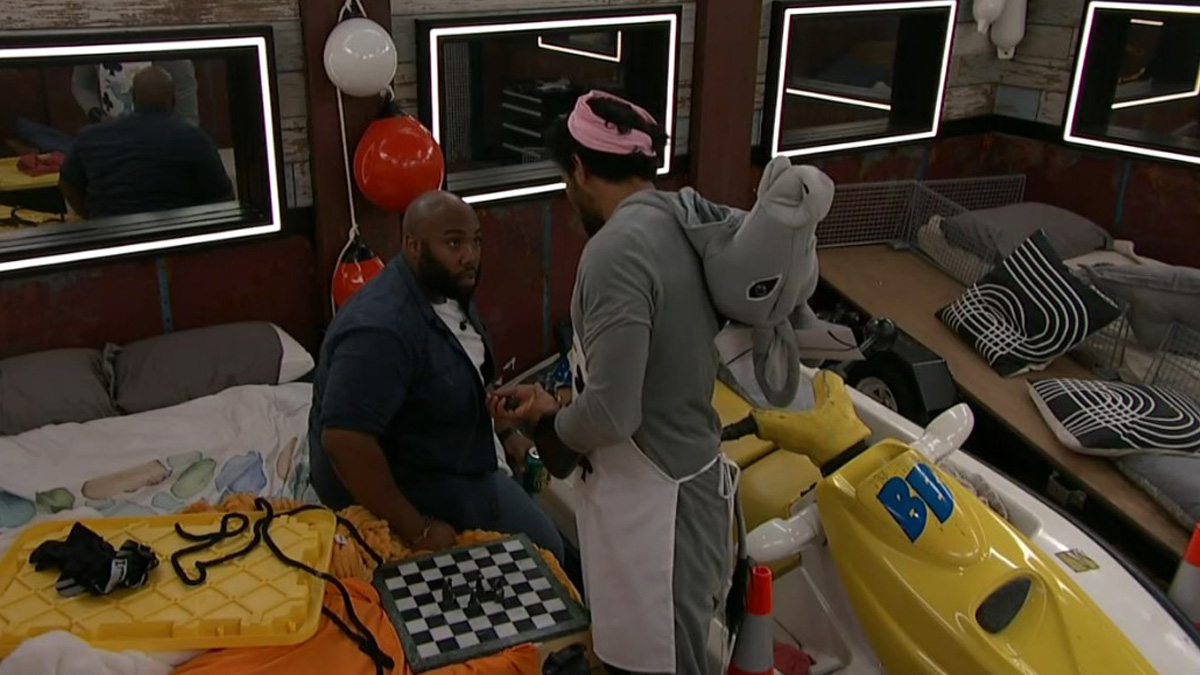 "That is true," said Derek smiling.
The discussion then went to the High Roller's twist and who might get a lot of the viewer votes.
"Who is arguably number one and number two to get $100 this week?" asked Kyland.
"Alyssa?" answered Derek.
"No," said Kyland.
"Sarah Beth?" answered Derek.
"No," said Kyland.
"Tiffany?" answered a frustrated Derek.
"Derek X. He has an entire part of the country who knows he is outnumbered and they know that about everyone in the house, granted I don't think any community can rally like that," answered Kyland.
"Who are you going to put up beside Claire?" asked Derek moving on.
"I am going to let the house decide," said Kyland.
Earlier, Xavier and Alyssa talked strategy in the storage room.
"If Christian had stayed this wouldn't have f—–g happened! Now Kyland cannot go and Sarah Beth isn't leaving. They are idiots!" laughed Alyssa to Xavier.
"They are all worried now because he is probably going to take shot at them," Xavier predicted.
Xavier took a moment to comfort Tiffany when she came in. The houseguests had spoken about handing her the HoH so she could hear from her son but she blew one of the answers.
When Tiffany left, Xavier and Alyssa continued their chat.
"Things are already contentious in the six. This is going to make Tiffany trust Kyland even less," said Alyssa.
"Tiffany, Kyland, Big D and Azah? Nobody is going to trust Kyland after this," said Xavier.
He told Alyssa they have to do damage control this week as Azah is already pissed and she isn't hiding it from anyone.
On the live eviction show it was Christian Birkenberger, the general contractor assistant from Connecticut, who became the fifth houseguest to be evicted.
Only his showman Alyssa and his ally Xavier voted for him to stay.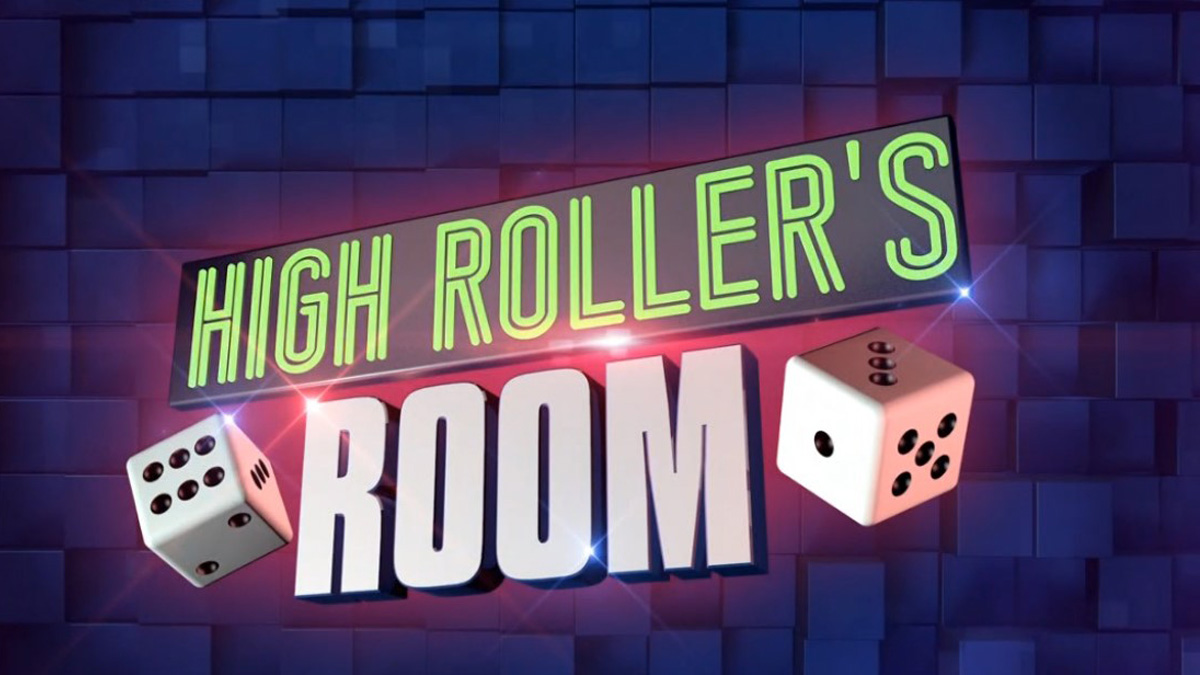 "I had the numbers against me. It didn't matter who I was sitting next to. It was time for them to take a shot at me," said Christian to host Julie Chen-Moonves.
Chen-Moonves unleashed the latest twist on the house, the High Roller's Room. In it, the houseguests can play various games to win game changing powers. To play the games requires Big Brother Bucks which are awarded to the houseguests via a weekly viewer vote. The bigger the power, the more Big Brother Bucks it cost to play.
Big Brother USA airs on Global on Sundays and Wednesdays at 8:00-9:00 PM, ET and Thursdays at 8:00-9:00 PM, ET.
Check back here for all the latest news from the Big Brother house.
News
News
Watch Big Brother USA's Most Epic Moments:
News
News
News
News
News
News
News
News