Big Brother Spoilers: Houseguest ties a Big Brother record
Big Brother Spoilers: Houseguest ties a Big Brother record
By John Powell – GlobalTV.com
There is a snag in the After Party's plan to backdoor Michael. Michael won today's Power of Veto competition. Michael now has won two Head of Households and five Power of Veto Competitions.
He is tied for most Power of Veto wins in a single season with Janelle Pierzina, Daniele Briones, Paul Abrahamian and Kaycee Clark.
As far as overall combined PoV and HoH wins in a single season, Michael is tied in third with Vanessa Rousso, Daniele Donato and Kaycee Clark with seven in total.
Janelle Pierzina has the current record for the most combined wins in a single season with nine.
Michael will assuredly take Brittany off the block at Monday's veto ceremony. If so, HoH Turner will have to nominate either Monte, Terrance, Kyle or Alyssa against Taylor. The After Party will still have the majority of the votes and will probably send Taylor to the jury house if they continue to stick together.
The challenge appears to have been the old Slip and Slide competition where players maneuver down a slippery slope carrying liquid to fill containers at the bottom.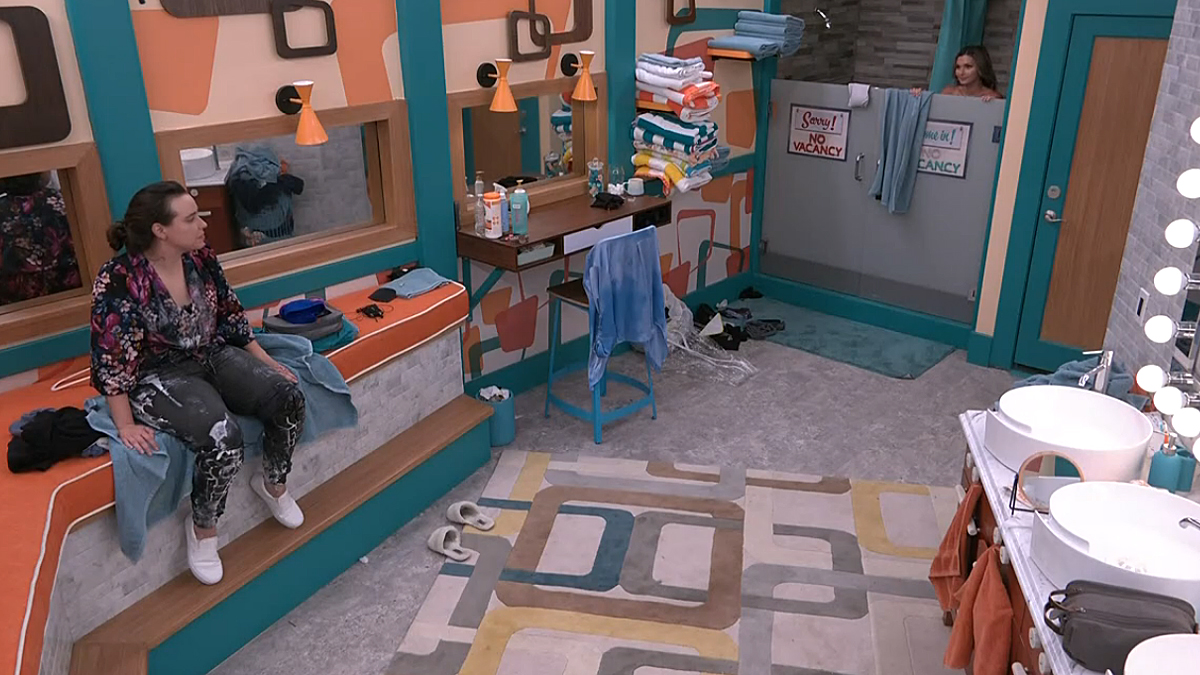 "If you looked at the lines mine was last," said Brittany as everyone took showers and cleaned up after the competition.
"I don't know who comes down but I think it is obvious who goes home," said Taylor to Terrance in one of the bedrooms. Terrance agreed.
"If there is a way we can work through my discrepancy then I would appreciate it but if you want to take some time and hold off, I get it too," said Taylor to Terrance.
"What do you mean?" asked Terrance.
"Me putting you up," replied Taylor.
"I don't care about that s—t. I am still here. If you do it again I will kill you!" laughed Terrance.
"That's fair," laughed Taylor too
Big Brother USA airs three times a week on Global TV. It airs Sundays and Wednesdays (8:00-9:00 PM, ET/PT) and Thursdays (9:00-10:00 PM, live ET/delayed PT), featuring the live eviction show hosted by Julie Chen Moonves.
To catch up on the recent episodes click here.