Big Brother Spoilers: Houseguest scares up HoH win
Big Brother Spoilers: Houseguest scares up HoH win
By John Powell – GlobalTV.com
Ghosts, clowns and driving rain outside a haunted house couldn't frighten off a Big Brother houseguest from winning Head of Household.
Jackson Michie, the bartender from Los Angeles, outlasted the others in the Hold on Fright endurance competition to become the new HoH.
Hold on Fright began on the live show and ended on the live feeds. The houseguests had to hang on to the wall of a tilting haunted house without falling off. The last one to remain was declared the winner.
Jessica was the first to drop quitting the competition at 37 minutes in. At 41 minutes, Cliff went down. Just after Cliff it was Christie's time to leave at 45 minutes. That left Nicole, Jackson and Tommy.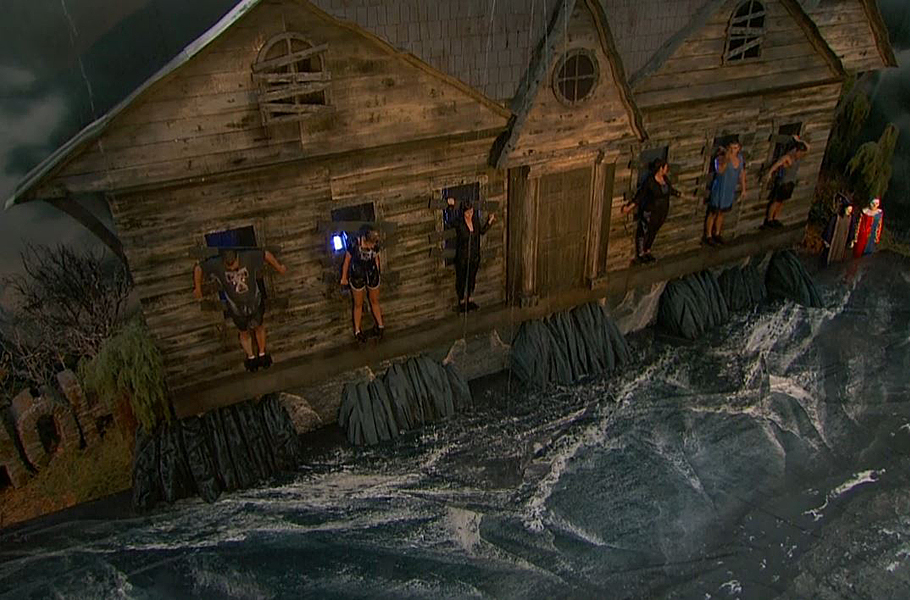 Nicole was the first of the final three to go out. She lasted 50 minutes. At approximately the one hour mark Tommy couldn't hold on any longer giving the win to Jackson.
This is Jackson's second HoH reign of the season and his fifth competition win overall.
Holly put the HoH necklace around his neck and kissed him to celebrate.
Tune into Sunday's episode to see who Jackson nominates for eviction.
The jury grew on the live eviction episode with Nick, the therapist from New Jersey, being voted out unanimously.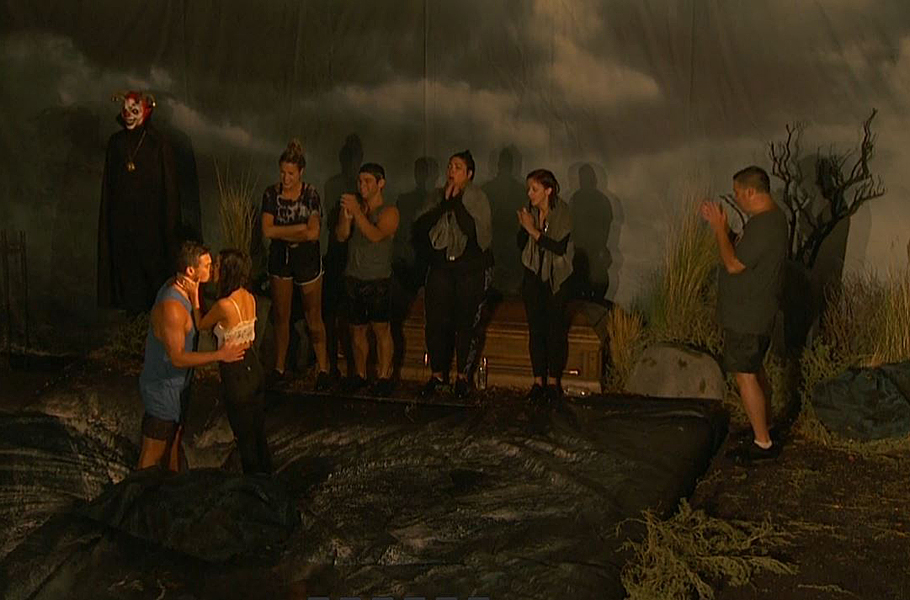 Nick was awarded the Prankster power by viewers. He used it to nominate Christie for eviction this week.
"Tommy told me he would vote Christie out if I ever sat next to her. Cliff, going into this week, told me that was his target. I knew I already had Nicole's vote. That is three right there so it made the most sense to put her up. Unfortunately, it didn't work out for me. Tommy is loyal but when it comes down to a vote, he hasn't been. He voted out Jack. He voted out Sis. He voted out me," said Nick detailing his thinking heading into the vote while also calling Christie's game boarding on "dirty".
Big Brother airs Wednesdays and Thursdays at 9et/pt and Sundays at 8et/pt on Global TV.
Return to Global TV for all of the latest Big Brother news and episodes.