Big Brother Spoilers: Houseguest makes HoH's life easy, volunteers for the block
Big Brother Spoilers: Houseguest makes HoH's life easy, volunteers for the block
John Powell – GlobalTV.com
Fans are experiencing another three ring circus of a HoH reign with Kyland in charge once again.
Kyland showed off his new interrogation contraption to his pal Derek Xiao. With the HoH spy cam focused on the memory wall, Kyland positioned the back of tray on a table, its squares representing corresponding squares on the memory wall.
Kyland told Derek he will ask individual houseguests a number of questions to gain information about them and maybe who he should nominate alongside Claire or Alyssa. They will then put a candy in one of the squares to represent their choices.
"Then, I will have a recorded vote of which people are willing to put up," he said triumphantly.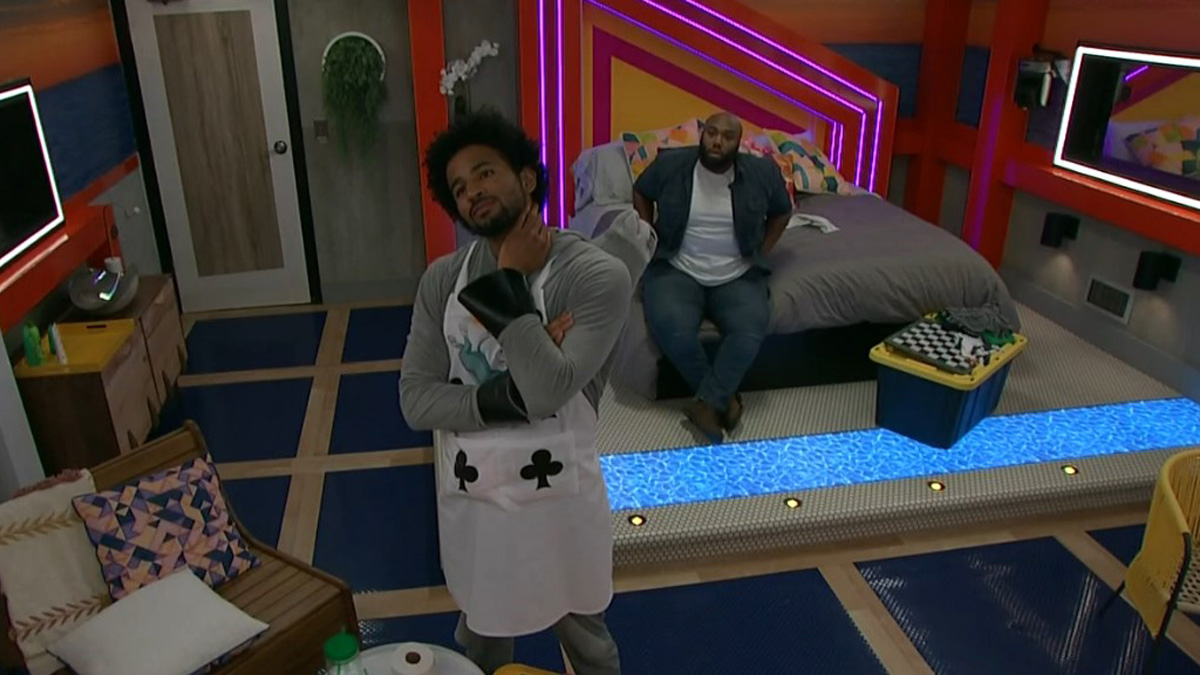 When he showed the apparatus to Derek Frazier later on, it was received with a different reaction.
"What in the Bob the Builder is this b——t?" said Derek laughing.
Seeing how conflicted Kyland was about his nominations, Derek offered him a solution.
"I am just wondering if I should put myself up?" he said.
"I would appreciate it," replied Kyland with gratitude.
"I'll do it. I have to do it. I cannot have Britini or Azah up there. It is better that way. I cannot have you playing Tic-Tac-Toe with Skittles," joked Derek.
At the nomination ceremony, Kyland put Claire and Derek Frazier on the block. If one of them comes down this week Kyland plans on putting Alyssa up.
Big Brother USA airs on Global on Sundays and Wednesdays at 8:00-9:00 PM, ET and Thursdays at 8:00-9:00 PM, ET.
Check back here for all the latest news from the Big Brother house.
News
News
Watch Big Brother USA's Most Epic Moments:
News
News
News
News
News
News
News
News