Big Brother Spoilers: Houseguest crestfallen after HoH loss
Big Brother Spoilers: Houseguest crestfallen after HoH loss
By John Powell – GlobalTV.com
Big D is feeling kind of small.
Azah not Derek will be facing off against Xavier in the final phase of the last Head of Household competition of the season on the finale of Big Brother USA.
Azah won the second phase today and Xavier won the first part yesterday.
With a heavy heart, Derek reflected on his loss with Xavier in one of the bedrooms on the live feeds.
"I am just pissed because I haven't won s—t the entire season! I couldn't even win against one person! I am just annoyed that's all," said a somber Derek laying on a bed with his sunglasses on seemingly about to cry.
"I don't feel like I am valuable. I don't feel that I am an asset to the team," he said.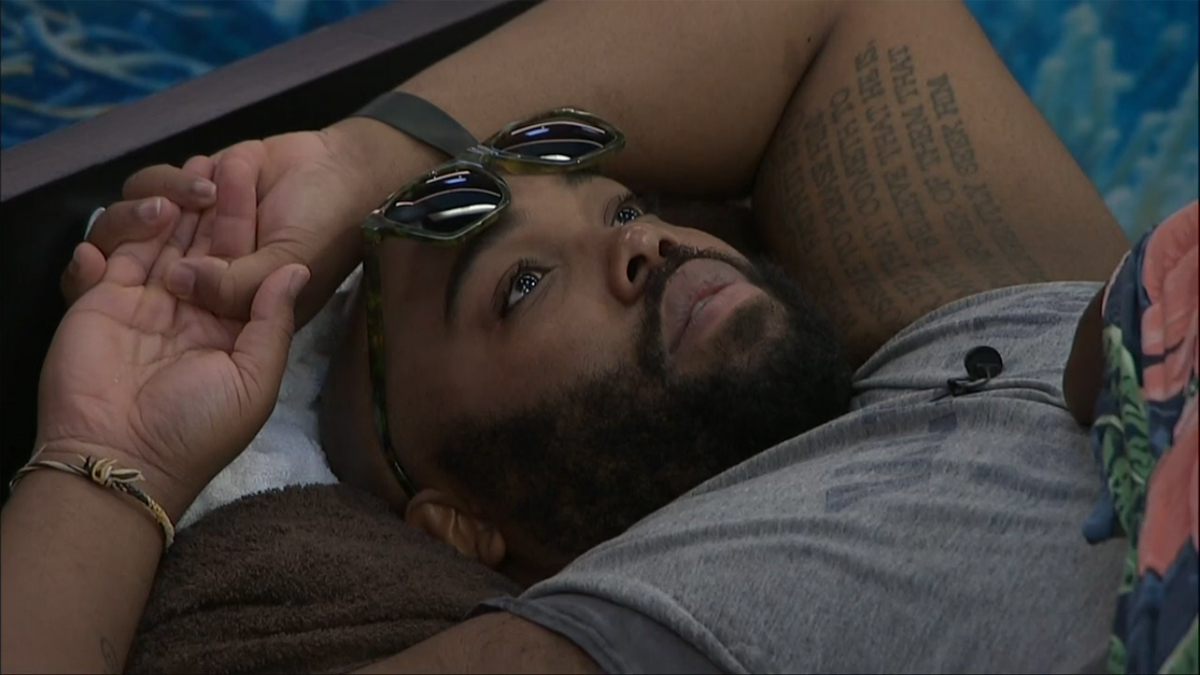 "You should feel good. If Azah wins the third part she is taking you not me. Either way, you will be sitting in one of those two chairs. You've got that going for you," Xavier countered trying to boost his spirits.
Azah try to console Derek later on saying it was a very difficult competition.
"That was my worst performance," said Derek shaking his head.
On Sunday' episode of Big Brother the first round of the final HoH of the season will play out. The finale of Big Brother USA will air next Wednesday at 9 PM ET on Global.
Check back here for all the latest news from the Big Brother house.