Big Brother Spoilers: HoH Winner Revealed On Live Feeds
Big Brother Spoilers: HoH Winner Revealed On Live Feeds
John Powell – GlobalTV.com
One houseguest has outwitted, outplayed and definitely outlasted the other players.
The houseguests competed in another version of the wall, Head of Household competition called Whale of a Time which began on the live eviction show and ended on the live feeds. This time, it was a whale watching, cruise ship theme. Not only did the wall tilt as usual but there was artificial rain and puke (slime) sprayed on them.
The battle of attrition lasted a measly 1 hour and 23 minutes with Derek Xiao outlasting the others and winning the Head of Household title.
Derek Frazier was the first to fall at 10 minutes and 7 seconds. Claire followed at 29 minutes and 44 seconds.
Hannah and Sarah Beth fell at pretty much the same time at 42 minutes and 33 seconds. A few minutes later, it was Kyland dropping at 57 minutes and 43 seconds leaving Xavier, Derek Xiao, Alyssa, Azah and Tiffany on the wall.
Azah fell at 1 hour and 15 minutes. Tiffany dropped soon after at 1 hour and 17 minutes.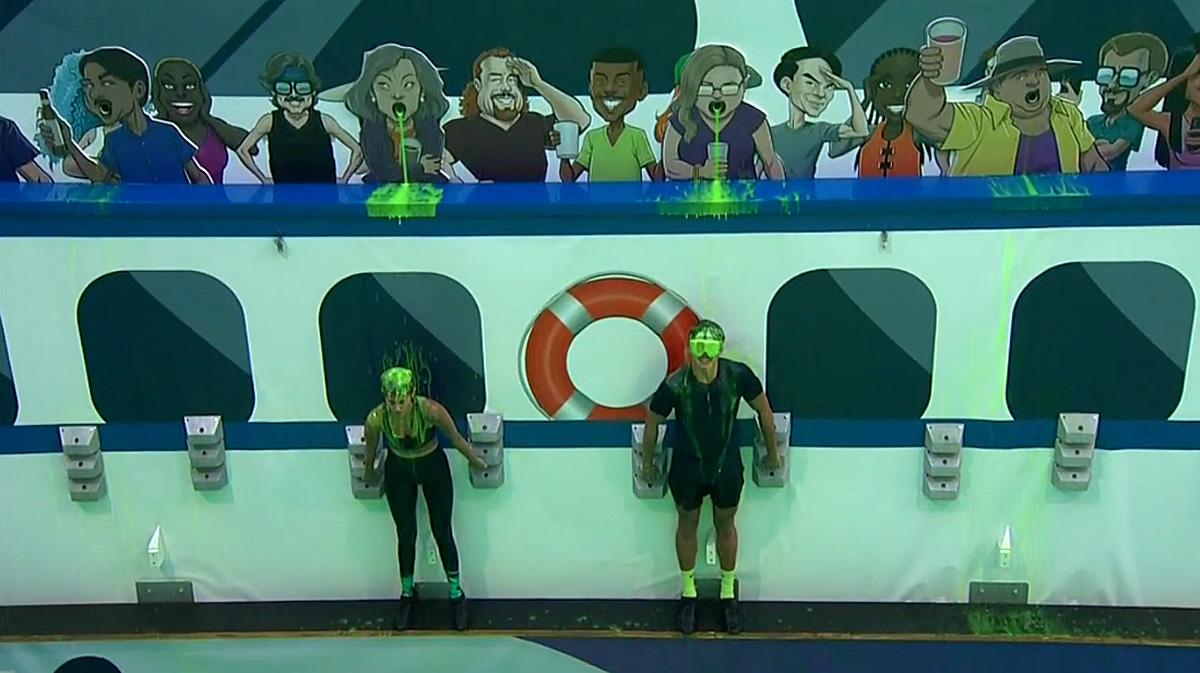 "Can you go for a while?" Alyssa asked Derek Xiao.
"It is getting harder and harder," he admitted.
"Derek, you will not put me up if I do (drop)?" asked Alyssa.
When Derek confirmed that he wouldn't, Alyssa dropped out at 1 hour and 21 minutes. Derek Xiao and Xavier were left to fight it out.
"You already had it once. Don't get greedy about it," said Derek Xiao joking to Xavier.
"You aren't putting me up?" asked Xavier.
"I won't! I promise!" said Derek Xiao.
Xavier then threw the competition to him.
Derek Xiao and Kyland spoke in the storage room celebrating the win.
"All I have agreed to is not to put up Xavier or Alyssa," Derek Xiao told Kyland.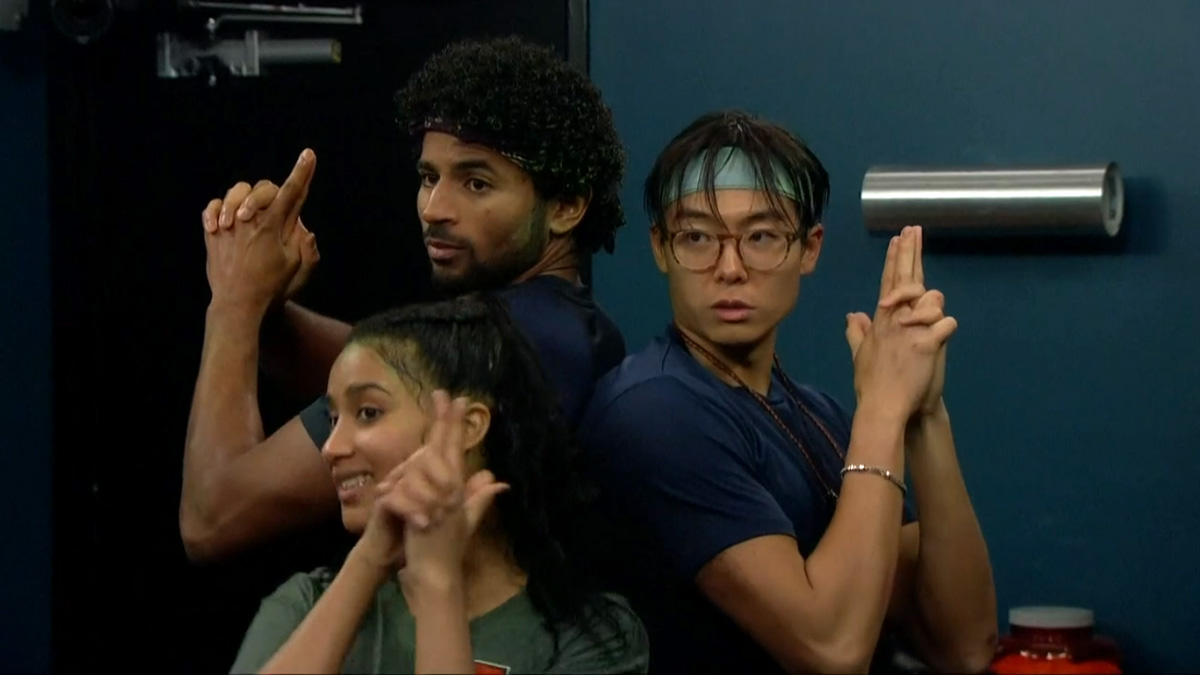 Derek explained to Kyland that Xavier also asked him not to put up any of the Kings either.
"I didn't agree to it though," said Derek.
On the live eviction show it was Whitney Williams, the make-up artist from Oregon, who was the fourth houseguest voted out. Whitney was sent home by a unanimous vote.
Host Julie Chen-Moonves announced to the houseguests on the live eviction show that not only was the Wildcard Competition over for the season but so was the team twist. Chen-Moonves promised viewers that there was another twist coming next Thursday which would allow them to play an important part in how the week would play out.
Big Brother USA airs on Global on Sundays and Wednesdays at 8:00-9:00 PM, ET and Thursdays at 8:00-9:00 PM, ET.
Check back here for all the latest news from the Big Brother house.
News
News
Watch Big Brother USA's Most Epic Moments:
News
News
News
News
News
News
News
News