Big Brother Spoilers: HoH picks their targets
Big Brother Spoilers: HoH picks their targets
By John Powell – GlobalTV.com
Enzo has made his picks and Kaysar and Kevin are his nominations.
Enzo gave Kevin the lowdown in the HoH room after the ceremony on the live feeds.
"I am sorry that you are up there but I have to nominate two people. You are safe. Even if he (Kaysar) wins the PoV, you are safe. You've got my word on that," Enzo told Kevin.
"I trust you, Enzo," said a glum Kevin.
"Everyone wants Kaysar out so I got to put up someone nobody will go after. I hate to say pawn but that is what it is right now," said Enzo breaking down his decision.
Kaysar make his case to Enzo just hours earlier.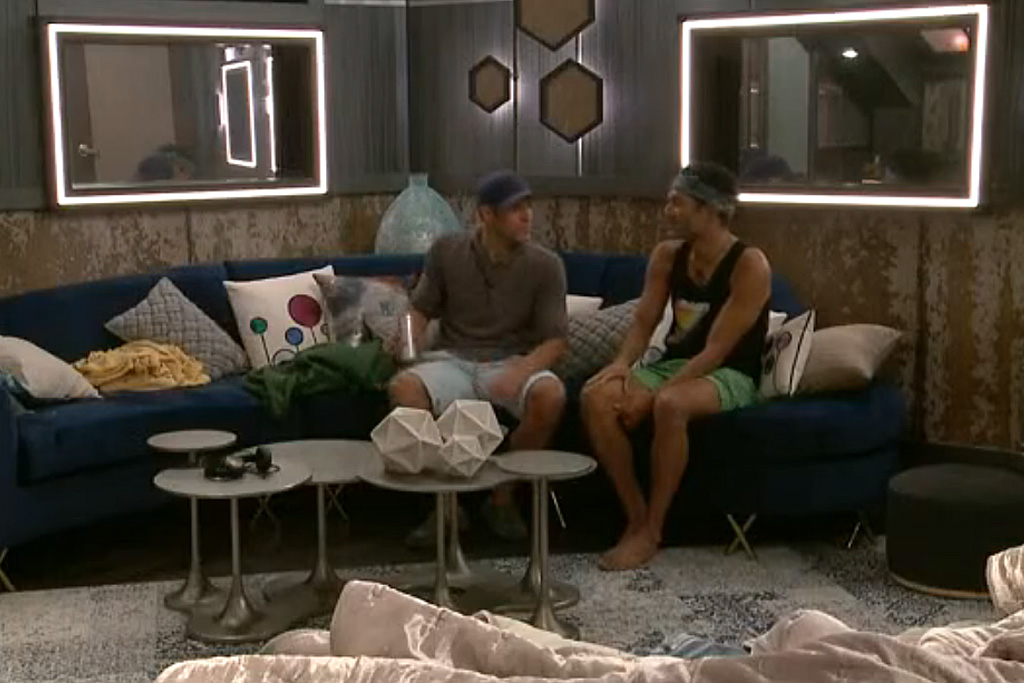 "I have never done this before. This is crazy. I am just going to talk to everybody in the house and come up with two people," Enzo told Kaysar. "I voted Janelle out and you were safe with me."
"I feel like we have a good working relationship and we could continue to go down that path. I am not just coming to you because I need something. I just want to make sure we are still in good standing. I know you are going to do what is best for you at the end of the day," said Kaysar.
"I am going to talk to everybody, bro. I want to see who throws who under the bus," replied Enzo.
"This is a long game, Enzo. I know you have a lot of friends in the house. Just make sure you know that I've got your back. I think you and I get along really well," said Kaysar not knowing his plea was falling on deaf ears.
Big Brother All-Stars 2 airs on Global three times a week: Sundays and Wednesdays (8:00-9:00 PM, ET/PT) and Thursdays (8:00-9:00 PM, live ET/delayed PT), featuring the live eviction show hosted by Julie Chen Moonves.