Big Brother Spoilers: HoH cutting deals, making promises
Big Brother Spoilers: HoH cutting deals, making promises
By John Powell – GlobalTV.com
Only hours after they were crowned this week's HoH the winner was already making pacts and promises.
Frenchie was rewarded with his HoH room shortly after the live feeds began. He cried at receiving a picture of his family.
"That is what I wanted right there. Those are my babies," he said tearing up.
Once most of the houseguests had congratulated him and left the room he discussed strategy with Britini, Alyssa, Sarah and Tiffany. He spoke about targeting the athletic males, perhaps backdooring Brent in particular.
"So, we're going have to have pawns but what's your Plan B?" asked Tiffany.
"That's why I've got to be strategic about the pawn because pawns do go home," he answered.
"It is early in the game. Unless you're already aligned with like 14 people I feel like it is really risky to be without people you want to actually work with," advised Sarah.
"It might be more important to try and hold your hand and not show who you're working with but this early in the game, it almost seems like the less reward is given for the risk, if that makes sense," she continued.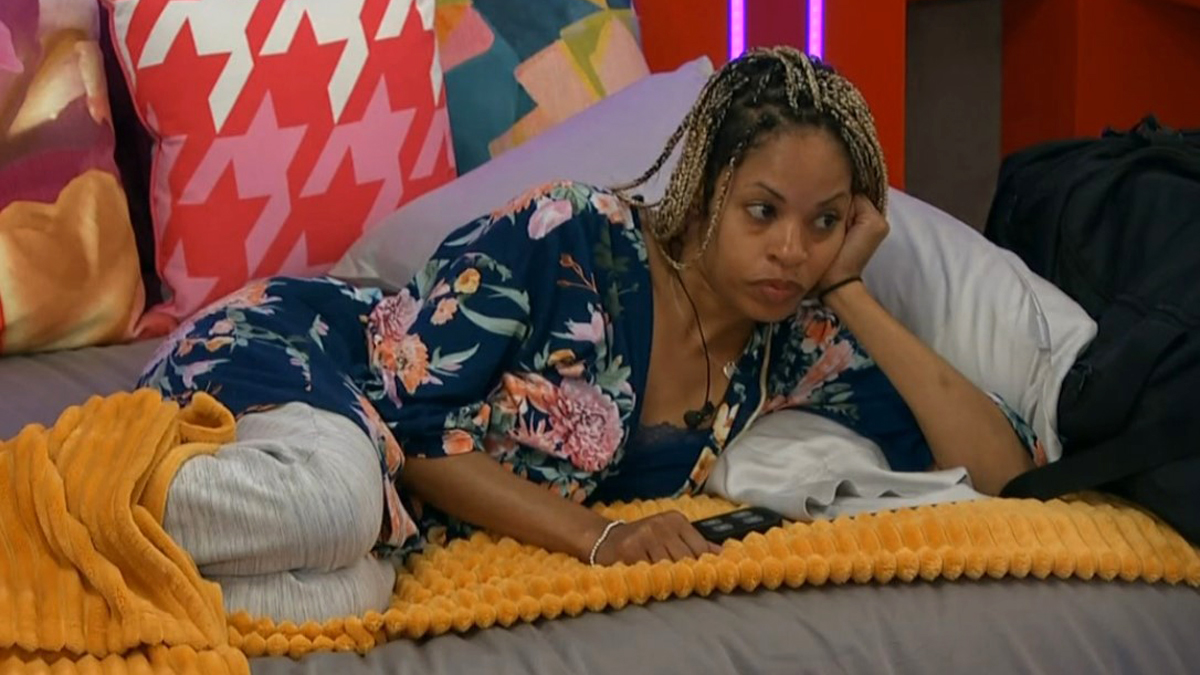 "On the right side of that, though, it's so early in the game and there is so many people, nobody's going to be offended, right? Because, nobody has an allegiance to anybody," said Tiffany.
"Nobody's going to expect a big move," Frenchie snickered.
"I mean, you would definitely start the game," laughed Tiffany.
"I'm here to make friends. I am here for them and if it means picking a couple people then at the end of the day, that's what you got to do," said Frenchie pointing to the picture of his family.
He then made a bold proclamation.
"This is just my preference. I do not under any circumstances want to put up a woman on block this week," he vowed.
"I respect that and I appreciate it because guys gun for women all the time in this game and I don't understand it," said Tiffany.
"If I am going to make a big splash I am going to make sure I have the numbers behind me because I will do it. I am not scared to get blood on my hands or make big moves," said Frenchie in bluster.
Earlier, Frenchie had told Sarah in the bathroom that he didn't intend to win HoH at all. It isn't what he wanted.
On the live feeds, fans also got to see the new Have-Not bedroom which featured some really odd beds.
Big Brother USA will air on Global TV three times a week beginning Sunday, July 11. It will air Sundays and Wednesdays (8:00-9:00 PM, ET/PT) and Thursdays (8:00-9:01 PM, live ET/delayed PT).
Check back here for all the latest news from the Big Brother house.
News
News
Watch Big Brother USA's Most Epic Moments:
News
News
News
News
News
News
News
News
News
News