Big Brother Spoilers: First phase of final HoH decided, Xavier fires back at Kyland
Big Brother Spoilers: First phase of final HoH decided, Xavier fires back at Kyland
By John Powell – GlobalTV.com
He's on a roll.
Xavier has guaranteed himself a place in the final round of the final Head of Household competition of the season. He won the first phase last night.
Now, Azah and Derek must face-off in part two to see who competes against Xavier in the final round on Wednesday's finale of Big Brother USA.
Including the first phase of the last HoH competition, Xavier has won three competitions in a row this week. He was the last Head of Household and won the last Power of Veto challenge.
Xavier addressed Kyland, his remarks on the eviction show and the cameras after his win on the live feeds.
"What kind of role model am I for my nephew? I will show you, Kyland. I will show you about winning!" he said.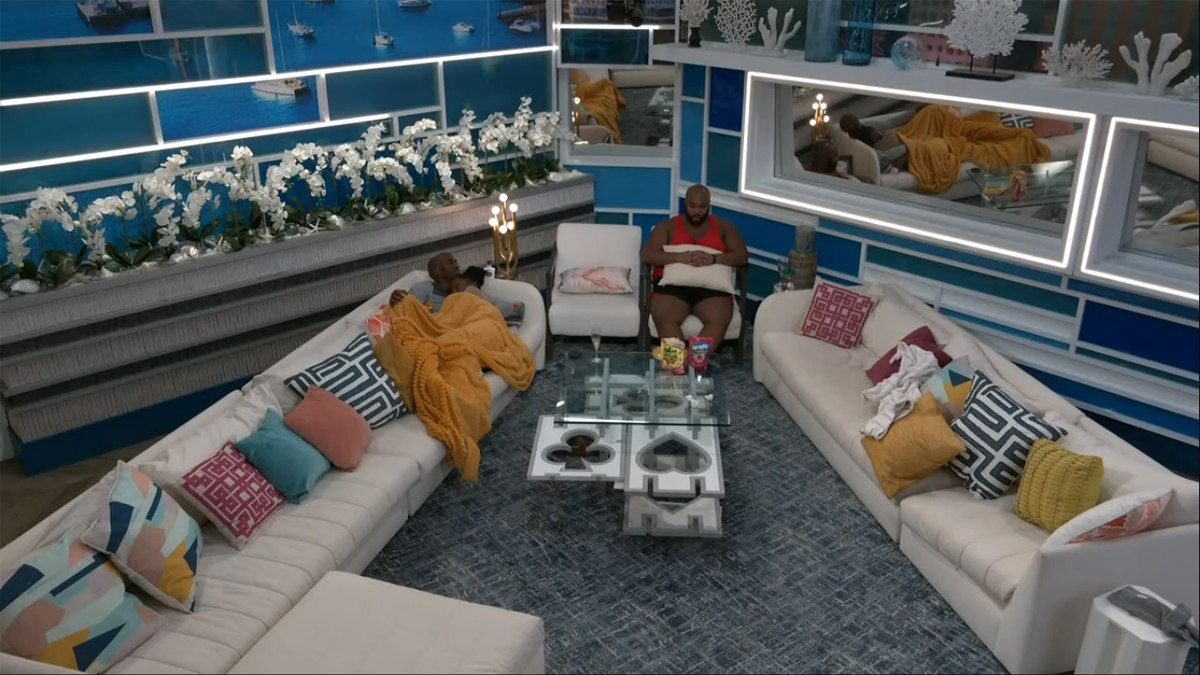 "First part, done! Six competition wins now!" said Xavier to himself as he paced around one of the bedrooms releasing his pent-up energy.
Talking in the front room later, Azah and Xavier spoke about how they aren't going to talk about Kyland any more because of how he acted in the house and how he played the game.
"All the b——t, the games, if he wants to bring me the smoke, he can. I don't give a f—k. I didn't' want his ass here any more," said Xavier about Kyland.
Xavier explained that the reason he couldn't tell Kyland he was being evicted was because he would have been attached to Big D, all day and every day.
"It might have been the way it was at the door for a longer period of time," said Xavier referring to how Kyland left the house.
"That would have agitated someone," said Azah.
"He might have made a comment like that where if his ass wasn't walking out the door,
s—t could have gotten violent. Instead, I am glad it was a blindside," said Xavier.
Xavier explained that how Kyland reacted to his eviction is the reason why they blindsided him and couldn't tell him the truth.
On a special episode of Big Brother USA tonight on Global at 8 PM ET the final three will hear from their families. On Sunday' episode the first round of the final HoH of the season will play out. The finale of Big Brother USA will air next Wednesday at 9 PM ET on Global.
Check back here for all the latest news from the Big Brother house.