Big Brother Spoilers: BB Comics Veto Win Rescues Alliance
Big Brother Spoilers: BB Comics Veto Win Rescues Alliance
By John Powell – GlobalTV.com
It is back-to-back wins for Nicole. Nicole not only won this week's HoH but she has also won tonight's Veto Competition: BB Comics.
In BB Comics, the houseguests study comic book covers and then must replicate the covers in their proper order.
Nicole told Cody and Enzo that she is not changing her nominations.
"It is not happening. I am keeping the nominations the same so we are good. I am just happy that Memphis is going home this week," she said.
"This is so clutch! This is so big time!" said Cody praising Nicole's timely win.
"That's what you want! That is what we need!" Enzo agreed.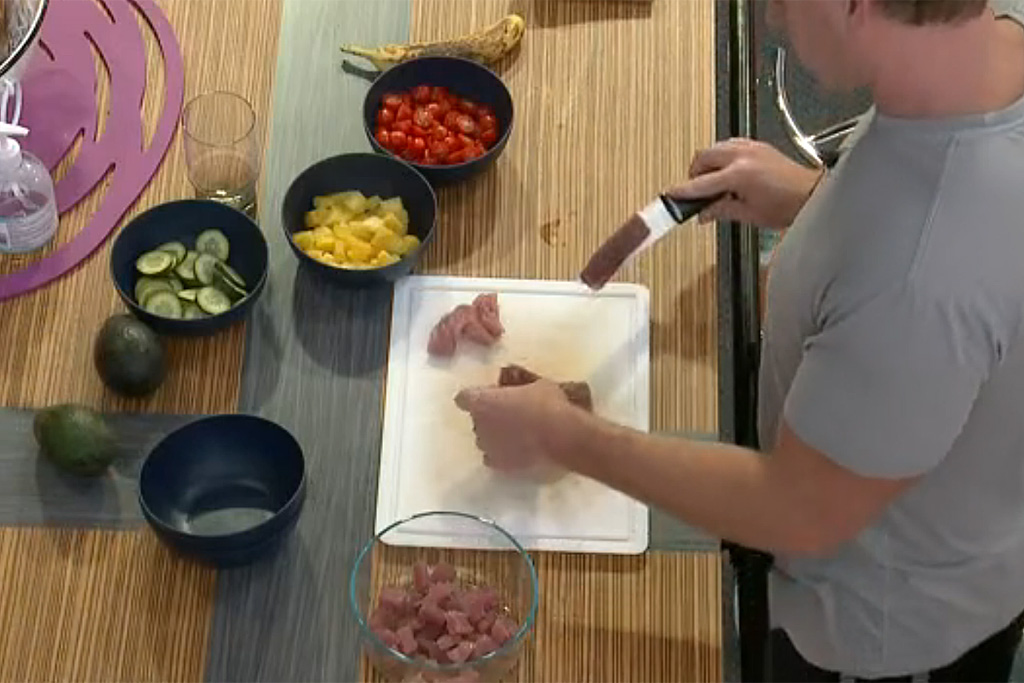 While the trio celebrated upstairs Christmas and Memphis tried to ponder a way out of the jam they are in downstairs.
"I am going to be sad all week but I am not going to show it. I am going to go talk to her and feel her out," said Christmas of Nicole. "You literally have to offer her something."
"You have a better rapport with her than I do," said Memphis.
"She still sees you and me as a team and Cody, Enzo as a team," Christmas replied.
"You need to feel her out. You have a better rapport," Memphis repeated.
"I think she might be receptive to a deal. She has another big target in the house. I just don't know who that is," said Christmas.
"We just have to make sure she doesn't know we are working together no matter what," said Memphis.
Big Brother All-Stars 2 airs on Global three times a week: Mondays and Wednesdays (8:00-9:00 PM, ET/PT) and Thursdays (8:00-9:00 PM, live ET/delayed PT), featuring the live eviction show hosted by Julie Chen Moonves.