Big Brother Spoilers: An HoH never forgets
Big Brother Spoilers: An HoH never forgets
By John Powell – GlobalTV.com
For this week's Head of Household good times may come and go but memories do last a lifetime.
Jessica Milagros, the model from Illinois, beat all of the other houseguests in a memory competition to claim the position of power.
Sam, the truck driver from Pennsylvania, missed making the Big Brother jury by one week. He was evicted on the live show by a unanimous vote.
Sam explained to host Julie Chen-Moonves that he had been sowing seeds of doubt but it wasn't enough to save his game.
"I decided to come clean about Christie lying to me and all that jazz. I am still good with Christie, no hard feelings but I am thinking to myself if she is campaigning for me to be out of the house why am I withholding all of this information? I was like, screw it. I am going in. I started telling everybody," said Sam of his plan to Chen.
Hours before the live show the house went back and forth between wanting to evict Kat or Sam.
"Yeah, I don't know. Something went wrong. I think Kat may have cried more than I did. I think I should have whipped up some tears," said Sam about why his scheme didn't work in the end.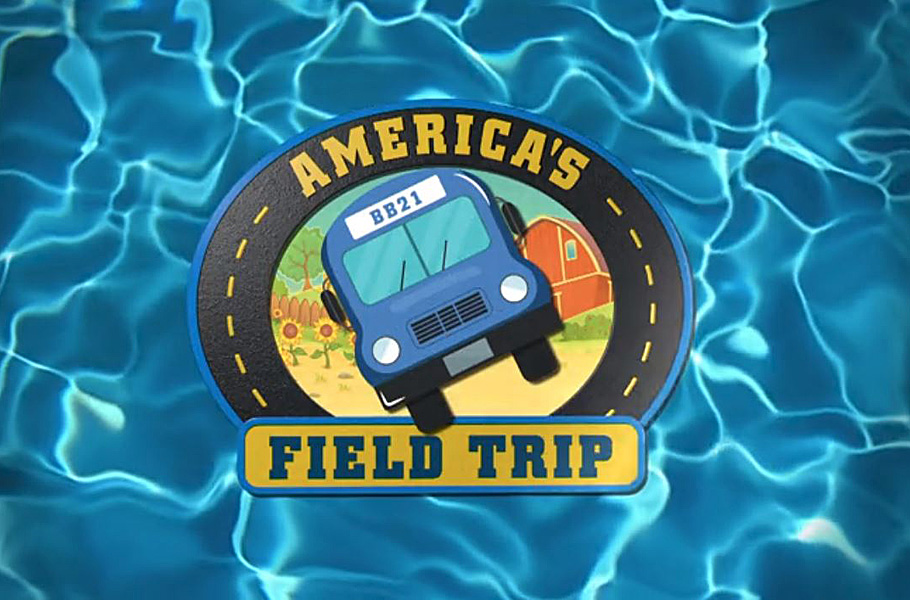 On the live eviction show, Chen-Moonves also announced the America's Field Trip twist.
Viewers can vote for the next eight days on which three houseguests they want to send on the trip to take part in a special competition. The winner of the competition will be safe for eviction that week. The second-place finisher will receive a punishment and the houseguest in last place will be put on the block as a third nominee.
Big Brother airs Wednesdays and Thursdays at 9et/pt and Sundays at 8et/pt on Global TV.
Return to Global TV for all of the latest Big Brother news and episodes.