Big Brother Spoilers: America's Prankster Revealed
Big Brother Spoilers: America's Prankster Revealed
By John Powell – GlobalTV.com
The voting is closed. The ballots have been counted and a houseguest has admitted to winning America's Prankster.
Nick spoke to feed watchers earlier this morning in the bathroom confirming he indeed has the power.
"I love you America! Thank you so much! I needed that power! I needed that so bad! I love you guys! Let's f—–g go!" said a jubilant Nick while pounding his chest.
As the Prankster, Nick will secretly make one of Holly's nominations for her. If his nomination is removed from the block, he will pick the replacement not Holly.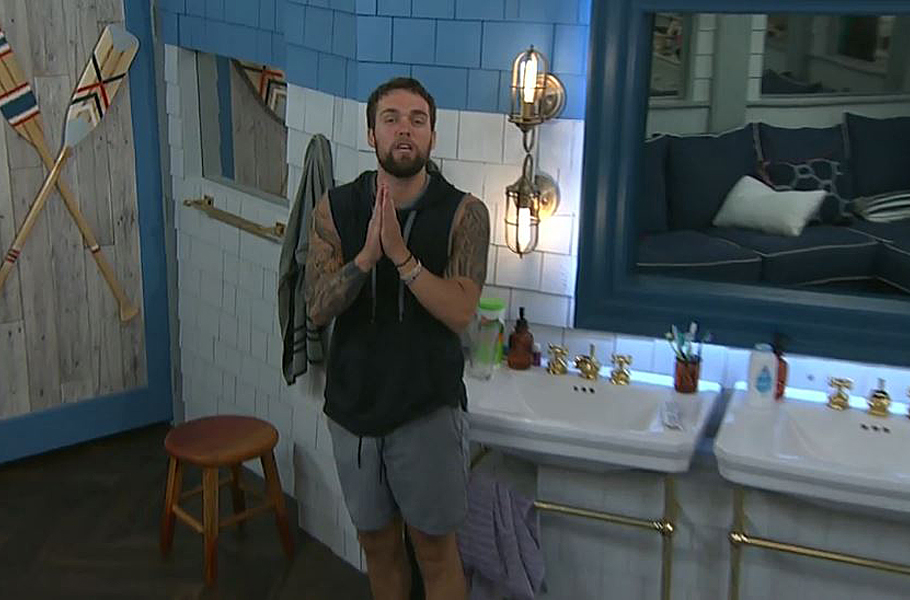 Meanwhile, in the HoH room, Holly fretted about the Prankster power as she met with Cliff.
"Hopefully one of us will tell you any way. Because if one of us has it that would take away a lot of that uncertainty," said Cliff.
"I don't know what the rules and stipulations are. Maybe they aren't allowed to tell me?" worried Holly.
"My cart is hitched to you all. You will know if I have it," Cliff promised.
As Cliff made his way back downstairs he joked to Nick about him having the power.
"So, Nick do you have to immediately make the picks or do you have to wait until later?" said Cliff.
"I have to wait until later," laughed Nick.
"Well that is good. I wanted to wait until I can campaign to you," chuckled Cliff.
Big Brother airs Wednesdays and Thursdays at 9et/pt and Sundays at 8et/pt on Global TV.
Return to Global TV for all of the latest Big Brother news and episodes.