Big Brother Spoilers: A veto win and a nominee's spin
Big Brother Spoilers: A veto win and a nominee's spin
By John Powell – GlobalTV.com
Derek Xiao is proving to be a challenge beast. For the second week in a row, the start-up founder from New York has won the Power of Veto.
"Do you think there is a target on my back because I have won two vetoes?" Derek asked Kyland in the HoH room after the competition.
"No," laughed Kyland.
Kyland filled Derek in on his conversation with nominee Frenchie earlier.
"He was trying to play these mind games. His desperation is making him sloppy," said Kyland.
Kyland explained how Frenchie tried to spin things. How he had Kyland's back last week and instructed Derek to use the veto on Kyland to take him off the block.
"I was in the room when he was telling you to do whatever you want with the veto," laughed Kyland.
Kyland asked Derek if any of the houseguests would be upset if Frenchie went home this week.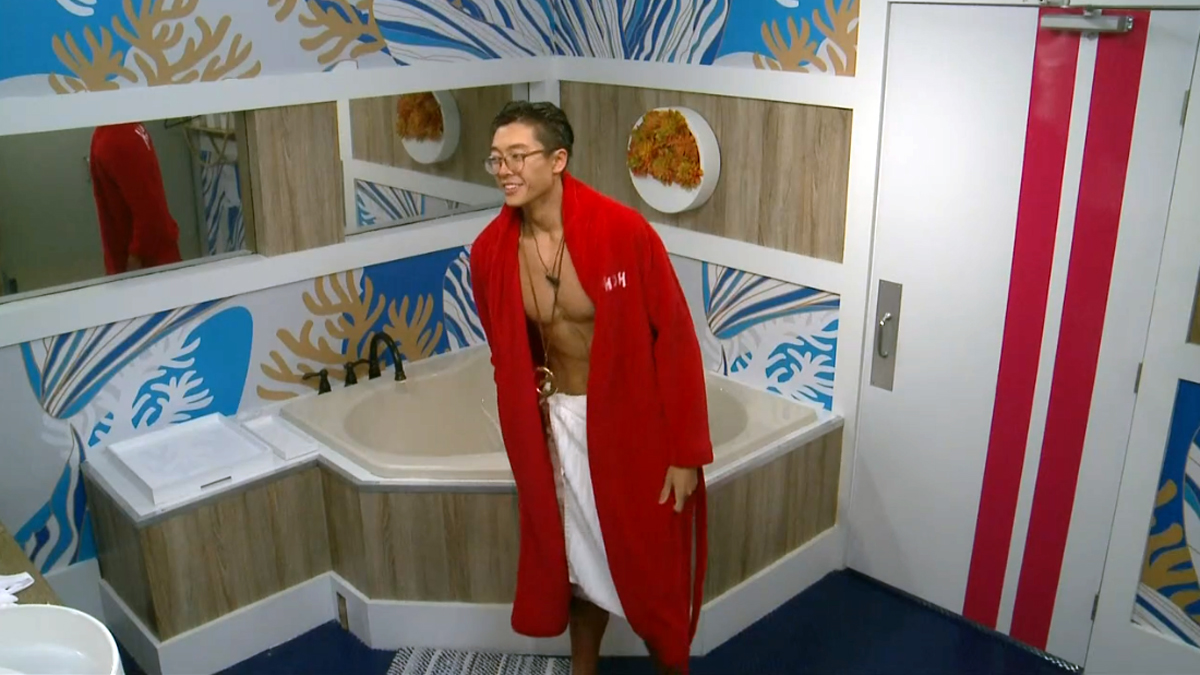 Derek believes the house is unified against Frenchie.
"The only people upset about it are his team, obviously," said Derek.
"Brent and Whitney have no love for Frenchie after all the s—t he has been throwing and throwing them under the bus," he continued.
Speaking of Frenchie, although his chaotic Head of Household reign has come to close he has not dialed back on the pandemonium.
Frenchie laid it on thick in his meeting with Kyland earlier in the day.
"You aren't going to be in this HoH room forever. I blew up the Slaughter House. Start building up your relationships with other people because I didn't blow it up for you. I am not going to let the people downstairs treat people like s—t," he warned Kyland.
Frenchie claimed that everyone had turned against him and would turn on Kyland too. Frenchie said he was fine with going home to see his family but things could change very easily.
"Could I stay if I wanted to, yes. Why do you think I was smiling all day yesterday? The people who said to you they won't keep me are lying to you," said Frenchie.
"I have always had your back in this game. I have done nothing but care about you in this game. I just wanted to see you succeed," continued Frenchie forgetting that he nominated Kyland for eviction last week.
Check back here for all the latest news from the Big Brother house.
News
News
Watch Big Brother USA's Most Epic Moments:
News
News
News
News
News
News
News
News
News
News