Big Brother Spoilers: A houseguest's desperate gamble fails
Big Brother Spoilers: A houseguest's desperate gamble fails
By John Powell – GlobalTV.com
The Hail Mary pass has been fumbled.
Jack's last minute plan to strike a deal with Cliff to save him from eviction has fallen short.
Cornering Cliff while he was in the shower Jack made his first pitch this morning.
"I think you already know the numbers. If we are to come out of this thing, turn this thing over, we go into this double eviction as six to three," said Jack as production demanded Cliff put on his microphone now that he was out of the shower. Jack's talk about a double eviction was just speculation on his part.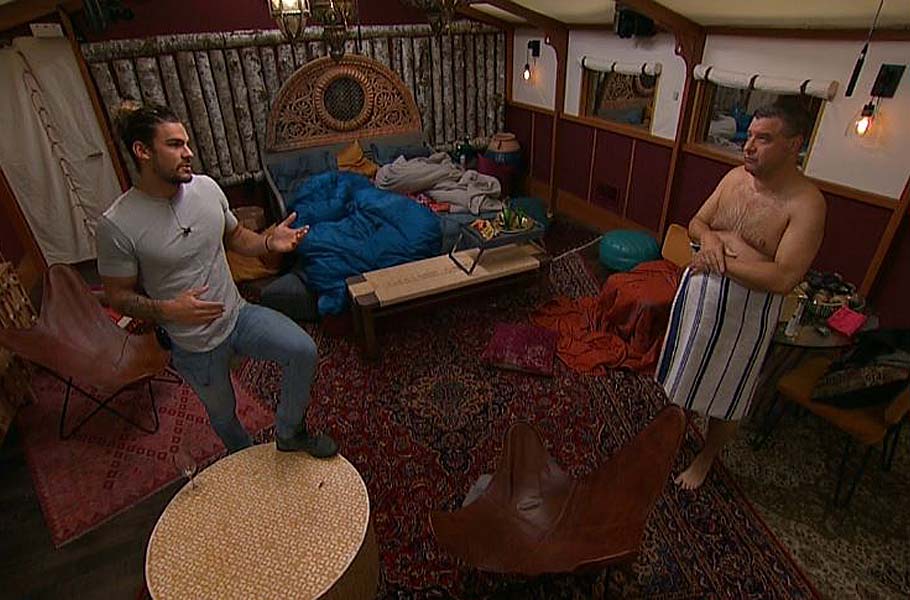 Jack also theorized that an "all-girls" alliance was forming.
"I have thought about that too," said Cliff.
"I want to go further in this game with you than Christie," Jack continued saying she has been playing both sides of the house and hasn't been truthful to him.
"A lot of it comes down to Nick and I. If either one of us doesn't pull a trigger, the other is on the losing end of the vote. So, I am going to speak to him before the lockdown," said Cliff.
Jack told Cliff he respected his decision no matter what it turns out to be.
"I want to move forward and protect you in this game," Jack promised as they agreed to talk later.
While waiting to speak to Cliff, Jack tried to wipe the slate clean with Jackson in the storage room.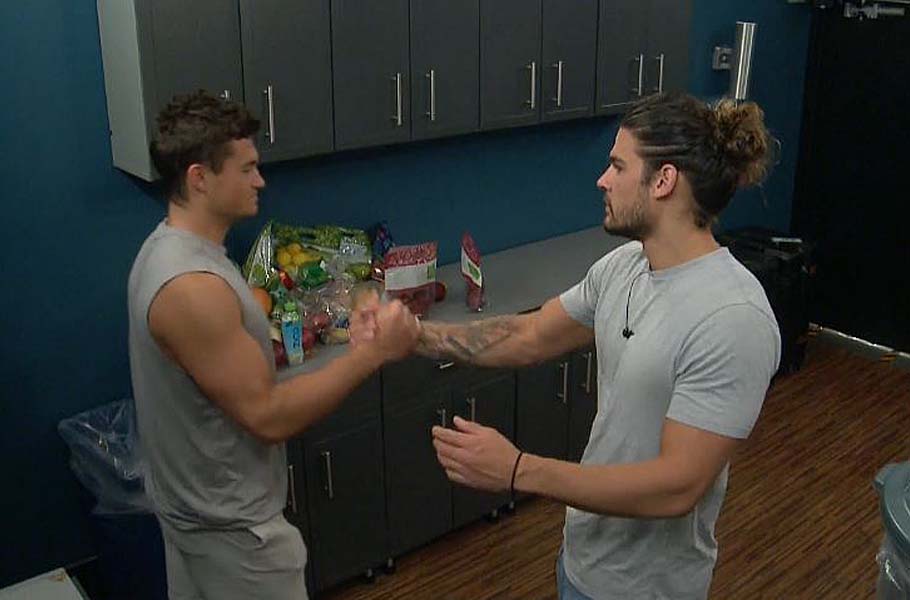 "I want to be honest with you about something. I know you were hearing things about good versus evil. I have never campaigned with the good versus evil thing. I love you like a brother. You are a stand-up guy. There is an angle I am playing in my campaign but it has nothing against you," said Jack clarifying what Christie and Tommy might have mentioned to Jackson about his campaign.
Jackson appreciated the explanation. The two shook hands and hugged.
True to his word Cliff did sit down with Jack to give him his decision. Before he did, Jack had one final spiel. Jack pointed out that Kat has lied numerous times even to her own allies and she probably has a final three with Jackson and Holly.
"She has violated the trust of someone who she holds very dear in this game and that is Jessica," said Jack.
Jack offered to call Kat out putting the target on her in his speech later tonight if Cliff would vote for him to stay.
"I don't think I am going to do it. I just feel uncomfortable with it. I feel if this happens, Jackson becomes a kind of consensus going forward. I have mad respect. I am too afraid of your game. I just cannot take that chance," Cliff confessed. "I have too much respect for you to come into the vote and not let you know where I am going with it."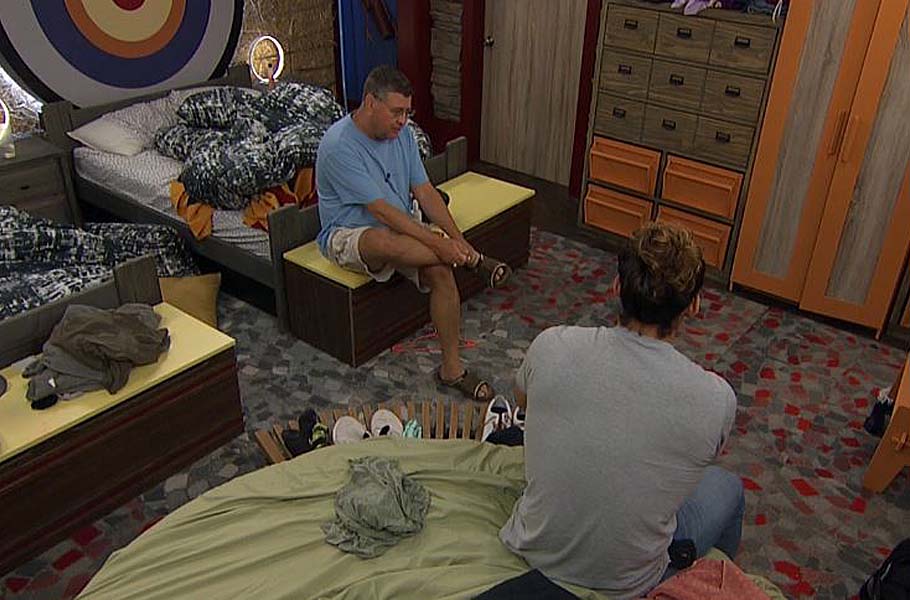 "I appreciate that," said Jack of Cliff's honesty.
Either Jack or Jackson will be evicted and become the first member of the jury on tonight's episode of Big Brother.
Big Brother airs Wednesdays and Thursdays at 9et/pt and Sundays at 8et/pt on Global TV.
Return to Global TV for all of the latest Big Brother news and episodes.