Big Brother 20 Spoilers: Veto Meeting Unleashes Flood of Tears
Big Brother 20 Spoilers: Veto Meeting Unleashes Flood of Tears
By John Powell – GlobalTV.com
After today, the houseguests will be lucky if there is any tissue left in the Big Brother 20 house.
At the POV (Power of Veto) meeting, Faysal Shafaat used the veto to take Haleigh Broucher off the block. Sam Bledsoe, this week's HoH (Head of Household), put up Rockstar (Angie Lantry) in her place sparking anger and tears.

When the live feeds returned after the ceremony a tearful and furious Kaitlyn Herman confronted Faysal in one of the bedrooms.
"I know where you stand now! That's it!" Kaitlyn yelled at Faysal.
"And where is that?" he asked.
"Not with me!" cried Kaitlyn. "I don't even know who you will vote for now!"
"Why not?" asked Faysal.
"Because you are just as close with Rockstar! I cannot trust anything anyone says!" Kaitlyn answered.
"What am I supposed to do?" asked Faysal.
"Don't look into my eyes and tell me that you will save me!" sobbed Kaitlyn.
Faysal claimed he couldn't bring himself to tell Kaitlyn he wasn't using the Veto on her just like she couldn't tell him about the Swaggy C (Chris Williams) blindside.
RELATED: Big Brother 20's Swaggy C Tells All in Exclusive Post-Eviction Exit Interview
"I cannot believe you played me like that," she cried.

"I haven't played you. I have been real ever since I walked into this house," said Faysal.
Kaitlyn reminded Faysal he was not genuine when he promised both her and Haleigh that he would save them.
While Kaitlyn and Faysal were having it out Sam and Rockstar were debating things on the patio in the backyard.
Sam tried to explain her Power App power which will automatically be used this week on eviction night. It allows the evictee the chance to return to the game.
"Now it is expired because last week was the last week I could use it. I almost used it on Winston. I looked at everyone's eyes around the couch and almost used it on Winston but because I didn't it is automatically offered and out of my control. The only thing I could do is win HoH and decide who was on the block," explained an upset Sam reminding Rockstar that if she is evicted she has the chance to come back.
WATCH: Big Brother After Dark Online – Season 20 Full Episodes
Sam told Rockstar she wasn't sure if the chance would be a vote, a battle back or some sort of competition.
"Sorry, Sam. You said to me it is a game on a TV show and you are right. Don't worry about it," said Rockstar crying.
Sam went back into the house and began sobbing in the kitchen as she tried to explain things to everyone there.
"I tried to make this a caring thing. I tried to do the right thing. The app was a stupid thing," said Sam about her HoH. Faysal hugged her as she cried.
Sam headed up the stairs to the HoH room as she continued crying and saying she didn't want anyone to go home.
In another room, Rockstar had more to say about Sam's decision.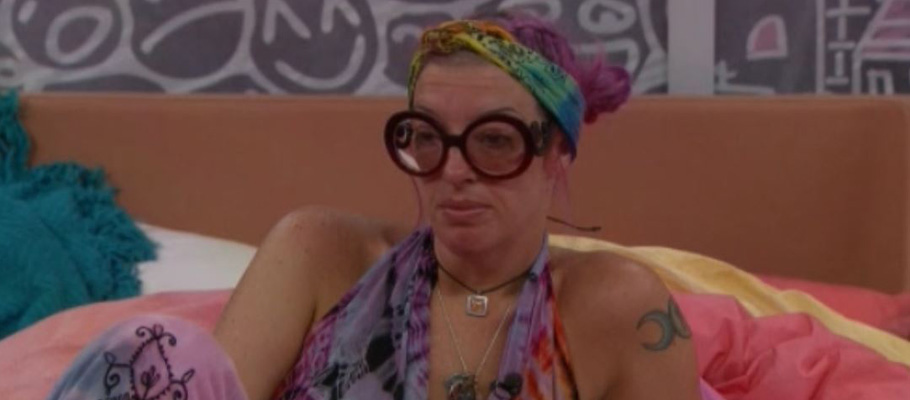 "I guess if I get to go home to my family I get to know what was going on in the house," Rockstar told Bayleigh saying if the chance is to battle someone like Swaggy, that isn't a really good chance for her at all.
"Someone has been lying this whole game and it hasn't been me. Maybe people think it was me the way it was set-up," said Rockstar.
"I think you need to get to the bottom of it because she clearly said her power was never used," said Bayleigh Dayton.
"I came into this game saying I would be a shady bitch and I ended up being true blue and we lost a lot of people because of that," Rockstar surmised.
Later, Kaitlyn confronted Faysal once again demanding he agree not to vote her out this week.
"Look into my eyes and tell me you are voting to save me?" Kaitlyn asked him.
Faysal promised her he would as long as she vowed she would not turn against him for today's decision.

Big Brother airs Sundays and Wednesdays at 8 et/pt and Thursdays at 9 et/pt on Global. Watch Big Brother online the day after broadcast on GlobalTV.com/BigBrother or on the free Global Go app for iOS and Android.
CATCH UP NOW: Big Brother Full Episodes – Season 20