Big Brother 20 Spoilers: Noms locked in
Big Brother 20 Spoilers: Noms locked in
By John Powell – GlobalTV.com
Labour Day didn't stop the work that needed to be done in the Big Brother house.
The winner of this week's Veto Competition, Kaycee, did not use the power at the Veto Meeting leaving Haleigh and Scottie on the block. One of them will be evicted this week.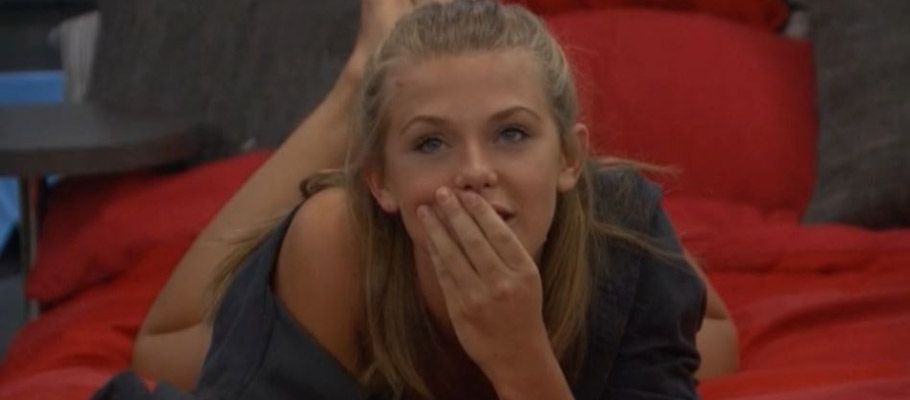 Before the ceremony, Haleigh and Tyler, had a talk in the HoH room.
"That is what you tell a dog before you put them down. You tell the dog you are going to the park, you give it hamburgers and the best week of its life and then you put it down," said Haleigh of her worry that she is the one being evicted.
Tyler insisted Haleigh has nothing to fret about. She is not the target.
"It is hard not to freak out when I see him (Scottie) getting in so good with everyone again. Everyone loves him. Everyone is playing with him," said a concerned Haleigh.
Tyler explained to Haleigh one of the reasons she and Scottie were nominated was because they got close again once he came back into the house. Haleigh denied ever sharing information with Scottie. She is not working with him in any capacity.
Tyler said he would never have put Scottie up for eviction if he hadn't already been voted out. Earlier this week, Scottie won a Jury Battle Back to reenter the house and the game.
Big Brother airs Sundays and Wednesdays at 8 et/pt and Thursdays at 9 et/pt on Global. Watch Big Brother online the day after broadcast on GlobalTV.com/BigBrother or on the free Global Go app for iOS and Android.
CATCH UP NOW: Big Brother Full Episodes – Season 20