Big Brother 20 Spoilers: Medical Emergency in Big Brother House
Big Brother 20 Spoilers: Medical Emergency in Big Brother House
By John Powell – GlobalTV.com
A houseguest is now fine after experiencing a serious allergic reaction in the Big Brother 20 house and receiving medical attention.
While eating some tuna and hemp seeds in the kitchen Friday night, Sam Bledsoe began to complain about her lips swelling up.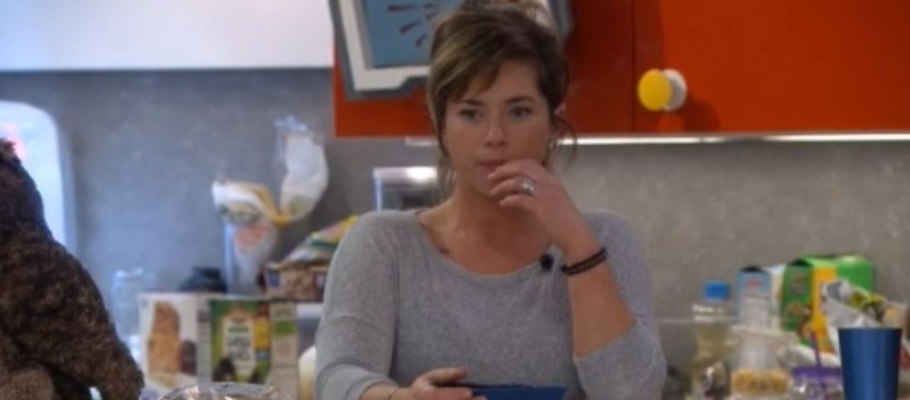 "Guys, I am allergic to something!' Sam shouted while all the live feeds were on the upstairs lounge area.
"My lips are swelling up!" she yelled as she made her way to the Diary Room and medical help.
"What did you eat?" asked Tyler Crispen from upstairs.
"I ate tuna," mumbled Sam.
"Tuna and hemp seeds," Brett Robinson confirmed who was downstairs with her.
"Yo! Open the door!" Tyler shouted to the production team.
"Oh, my god! They are getting bigger!" cried Sam about the swelling of her lips.
Tyler instructed her to press the Diary Room button again and ask for an EpiPen.
"I have never been allergic to anything…" said Sam before the live feeds cut to the fish tank in the house.
The inside of the fish tank is the common location the live feeds go to whenever the feeds must be cut for a brief period of time.
When the feeds returned some time later Sam was in good spirits.
"There is no better place to find out. I figured out I had an allergy inside of a hospital. Better than camping in the middle of the woods and not knowing what is going on," a relieved Sam said to the other houseguests as she walked through the kitchen.
In one of the bedrooms, she and Tyler joked about the situation.
"Of course it would happen when Brett made you food for once," laughed Tyler.
"Yeah, exactly," snickered Sam.
"Stay the f–k away from Brett," joked Tyler.
"The healthiest thing you could possibly eat…," said Tyler.
"And it damn near killed me," said Sam.
Big Brother airs Sundays and Wednesdays at 8 et/pt and Thursdays at 9 et/pt on Global. Watch Big Brother online the day after broadcast on GlobalTV.com/BigBrother or on the free Global Go app for iOS and Android.
CATCH UP NOW: Big Brother Full Episodes – Season 20