Big Brother 20 Spoilers: Confusion After Veto Ceremony
Big Brother 20 Spoilers: Confusion After Veto Ceremony
By John Powell – GlobalTV.com
This week's Big Brother 20 POV (Power of Veto) Ceremony has come and gone.
Scottie Salton, the HoH (Head of Household) and Veto winner, decided not to use it leaving the nominations exactly the same.
Unless Sam Bledsoe uses her BB App Power, either Brett Robinson or Winston Hines will be leaving the house on Thursday, July 19.
WATCH: Big Brother After Dark Online – Season 20 Full Episodes
When the live feeds returned after the veto ceremony a baffled Winston weighed his options in the bathroom with Angela Rummans.
"This is going to be awkward with you guys," Winston told Angela.
"I am just doing what everyone tells me to do. I am not making any decisions this week," she replied braiding her hair in the bathroom mirror.
"Well, who is making the decision then?" asked Winston.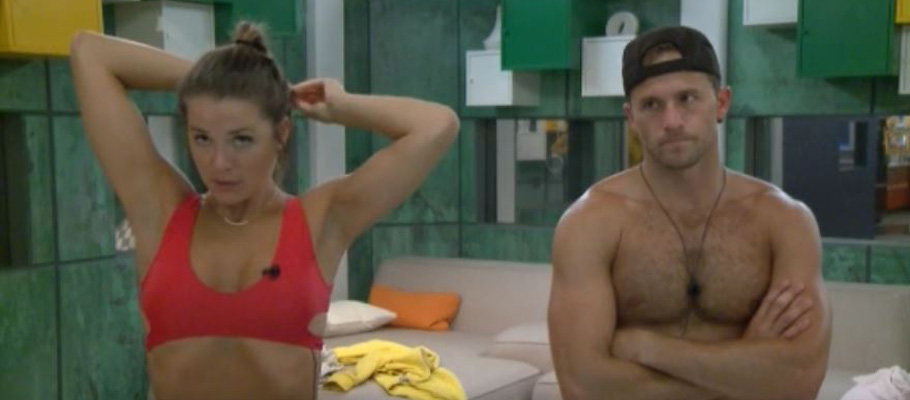 "No idea," Angela responded. "I think that is everyone's plan though which is unfortunate because nobody wants to campaign for or against you."
"So, what do I do? How do I continue my life in this game? I don't want to campaign against him but at the same time I feel like I need one on ones," said Winston of Brett.
"Let me think about that and get back to you. I really don't know what to say. I don't have a solution," said Angela hoping the alliance gets a Hail Mary of some sort.
She advised Winston to stay positive and enjoy the next few days.
When Brett entered the bathroom he told Angela and Winston he was trying to be as "hardcore" as he could during the ceremony. Winston said the dream comment came off as a direct snap at Kaitlyn Herman.
"I had a hard time keeping a straight face," said Angela.
Who will be voted out of the Big Brother house? Will it be Brett or Winston? Tune into Global to find out.
Big Brother airs Wednesdays and Sundays at 8 et/pt and Thursdays at 9 et/pt on Global. Watch Big Brother online the day after broadcast on GlobalTV.com/BigBrother or on the free Global Go app for iOS and Android.
CATCH UP NOW: Big Brother Full Episodes – Season 20