Big Brother 19 Spoilers: Houseguest Warns HoH of Blindside Plan
Big Brother 19 Spoilers: Houseguest Warns HoH of Blindside Plan
By: John Powell – GlobalTV.com

Everything was peaceful in the Big Brother 19 house. Everything was going to plan — until Kevin let the cat out of the bag.
On the live feeds Wednesday night, Kevin told Jessica Graf, this week's Head of Household, that the house was voting out Ramses and not Josh as she had wanted and was promised.
Jessica questioned Christmas  and Elena about what could be happening. She had vowed to Ramses he was nothing but a pawn.
"I thought Ramses was tight with everyone," Christmas Abbott said snowing Jessica.
Elena pointed the finger at Alex.
"She told me directly she doesn't know who she is voting for because she hates both of them," countered Jessica.
"I think the vote is going to be a lot closer than you two might think," she continued.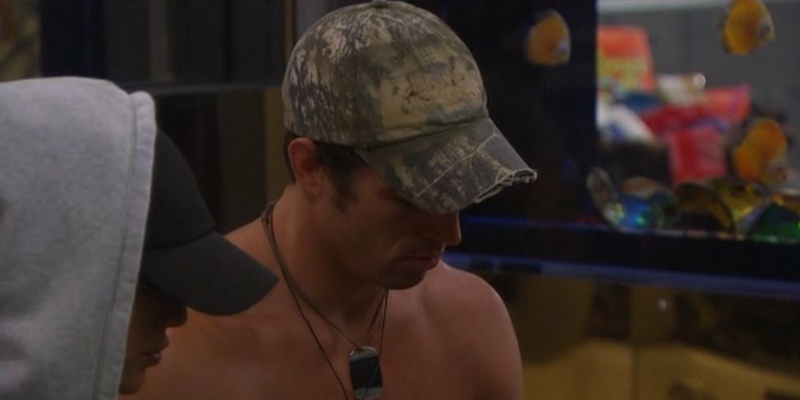 Jessica said she has walked in on conversations in the last few days and suspected something was wrong.
In the HoH room, Jessica confided in her Big Brother beau, Cody Nickson.
"I knew as soon as I didn't use the Veto they were going to flip the vote! Kevin told me downstairs they are trying to flip the vote right now! I f—–g knew it!" she said.
A furious Cody wanted to know who was responsible. Jessica said her assumption would be Paul but Kevin didn't give her any names.
"I told you this was going to happen," said an angry Jessica.
"F—k, Paul!" snapped Cody.
"I am not going to sleep tonight. I am going to interrupt every conversation that goes on downstairs," said a defiant Jessica, who still has the Halting Hex Temptation and using it completely halts any eviction night.
Jessica accepted responsibility for the HoH mess claiming she should have made a power move, she should have pulled the trigger when she could have.
What the Houseguests don't know is because Jessica accepted the Temptation; a curse of some sort will be released on the house on Thursday, eviction night.
Will it be Ramses or Josh who goes home? Find out on the live eviction show tonight on Global TV.
Watch Big Brother [BB19] online the day after broadcast on GlobalTV.com/BigBrother or on the free Global Go app for iOS and Android.
CATCH UP NOW ON THE LATEST EPISODE: Big Brother Season 19, Episode 13