And the winner of Big Brother is…
And the winner of Big Brother is…
By John Powell – GlobalTV.com
Jagateshwar "Jag" Bains, the truck company owner from Washington, is your Big Brother USA winner of the longest season in series history at 100 days.
Jag defeated his Minuteman alliance-mate Matt Klotz, the Deaflympics gold medallist from Louisiana, by a vote of 5 to 2. Bowie Jane, America, Cory, Blue and Cameron all voted for Jag to win. Cirie and Felicia picked Matt as their winner.
Jag won despite being unanimously voted out week four. Jag's game was revived when Matt played his Power of Invincibility allowing his game to continue.
"I am on top of the world! This has been the greatest, greatest experience of my life! To be able to win this with integrity and loyalty is exactly what I wanted to do! I just hope that I made my family proud," said Jag to host Julie Chen-Moonves.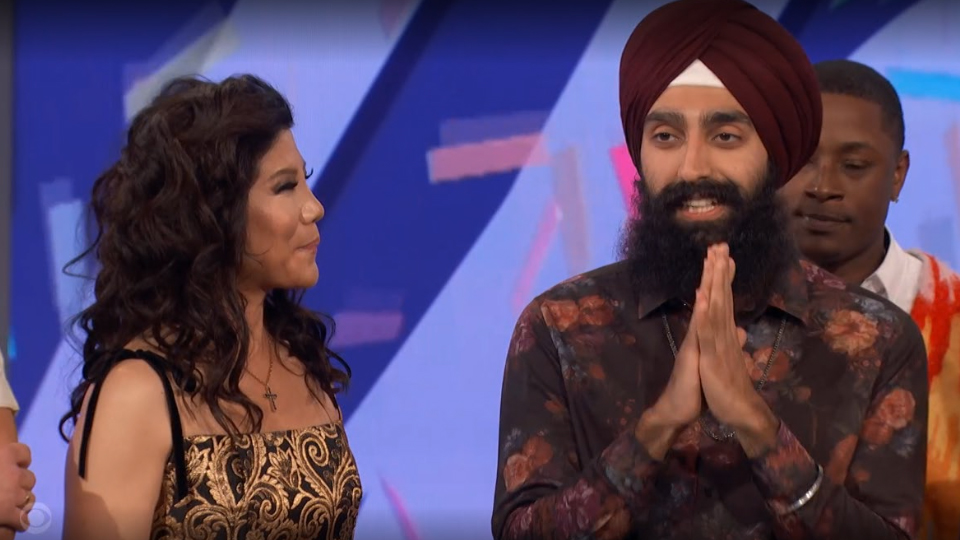 Jag won the final HoH of the season solidifying the record of most competition wins in a single season surpassing Janelle Pierzina's nine wins during Big Brother 7. Jag also now holds the record for the most Power of Veto wins during a single season at seven which is one more than the previous record holder Michael Bruner from Season 24.
Jag decided to remain loyal to his Minutemen alliance member Matt picking him to sit in front of the jury rather than Bowie Jane, the barrister and DJ from California.
Cameron Hardin, the stay-at-home father from Georgia was chosen by viewers as their Favourite Houseguest and he received a $50,000 prize.
During the finale, Julie Chen-Moonves revealed that Cirie and Jared were mother and son playing the game together to the astonishment of the houseguests and that a new series – Big Brother Reindeer Games — will premiere on December 11th. The series will be six episodes long.
Check back for all the latest Big Brother news and interviews.