12 Days Of Y&R Holiday Giveaways: Day 2
12 Days Of Y&R Holiday Giveaways: Day 2
'Tis the season to send greetings to those you love. Rather than sending the traditional Santa or snowman themed holiday card, send a custom Y&R holiday card instead! Simply download and print off each card, and write warm wishes to the person you gossip about Y&R with, your friends, or family. Thank you for watching each and every day!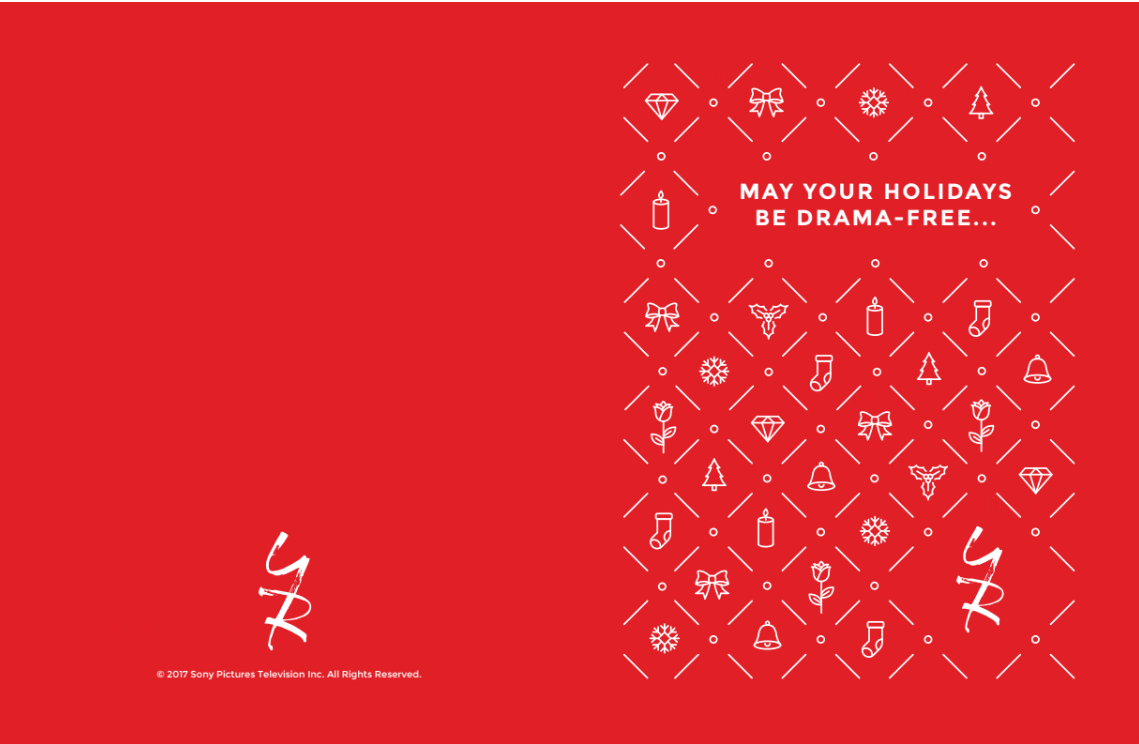 Download Your Printable Holiday Cards Below: 
News
News
Missed the last giveaway? Get Your Day 1 Gift here. Don't forget to come back every day until December 22nd to get your Y&R goodies. You never know what you'll get next!
Find out what happens next on The Young and the Restless weekdays at 4.30 ET / 4.00 PT on Global, on GlobalTV.com or the Global Go app!