Who doesn't love Stephen's amazing house band, Stay Human? And band leader Jon Batiste has turned out to be an integral part of the show, between his repartee with Stephen, the way he delivers a perfectly timed "Yeah!", and, of course, the way he dances around while grooving on his melodica. But let's face it, even if he just did the melodica thing, he'd still be an important part of The Late Show with Stephen Colbert.
So let's give it up to Jon, and GIF it up with these nine amazing GIFs of Jon Batiste rocking out on The Late Show with Stephen Colbert!
1. This man can face-piano HARD
2. Spinning contest!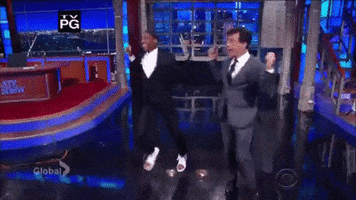 3. …followed by a high-kick contest!
4. Keytaring for the crowd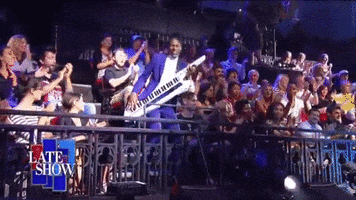 5. Jon's best Hulk Hogan impression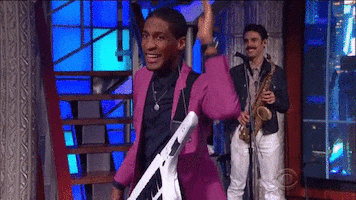 6. Stay Human's bass player trying to fly away behind Jon's back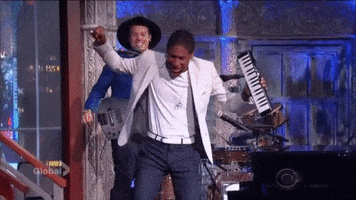 7. Keytar in one hand, melodica in the other
8. Whatever the heck he's doing here
9. Classic Jon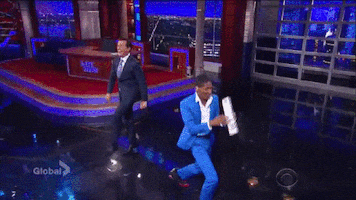 So there you have it! Nine incredible GIFs, and nine incredible reasons to love Jon Batiste and Stay Human!
Be sure to tune in for tonight's show, featuring Malala Yousafzai and Kerry Washington, with musical guest The Arcs, airing 11:35 et/pt on Global!